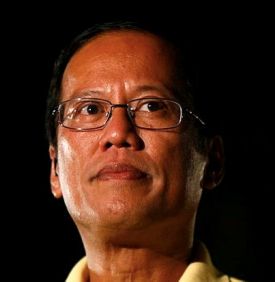 My colleague Paul Farol, on the mark in his usual form, had earlier cited what is likely the most recent case of the underhanded manner with which the administration of Philippine President Benigno Simeon "BS" Aquino III deals with revealing information circulating amongst its constituents. An article published by Francisco S. Tatad earlier this week on the Manila Standard Today had revealed details about President BS Aquino's prior dealings with alleged pork barrel scammer Janet Lim Napoles that contradict Malacañang's official position that the President did not know nor ever consorted with Napoles in the past.
Here is an excerpt from Tatad's article…
Contrary to what the nation and the rest of the world have been led to believe, President Benigno S. Aquino III spent several hours in "closed- door conversations" with Janet Lim Napoles, the suspected mastermind in the alleged P10-billion pork barrel scam involving selected opposition lawmakers, before showcasing to the media her formal "surrender" to "the only person she trusted," on the evening of August 28, 2013, authoritative sources have revealed.

This incredible detail was completely left out of Malacanang's official statement, which had sought to present Aquino's meeting with Napoles as no more than a 10-minute affair that ended an otherwise fruitless manhunt of a celebrated fugitive from justice, and was witnessed by several Cabinet members and duly recorded for posterity by the Malacanang press office.

The revelation is certain to be denied, for obvious reasons, but it comes from highly authoritative sources whose loyalty to Aquino is exceeded only by their loyalty to the truth and who shared the story with extreme pain and sadness. They just could not bear what to them is a "grand deception," a deliberate and cold-blooded attempt to mislead and deceive the people on Malacanang's real role and interest in the Napoles case.

To them, it affects the whole fabric of morality in government, and ultimately Aquino's moral fitness to remain in office.
[Full article here.]
Netizens attempting to share the article on Facebook at the time were greeted by an alert message from Facebook that said that the link had been flagged as material inappropriate for sharing over their social network (or something to that effect). Considering the damage to the credibility of the Malacañang Communications team that Tatad's article could cause, it did not take much to convince netizens that Malacañang's fingerprints were all over this heinous crime against free speech. Thanks to efforts to mount what are really just elementary measures that any 10-year-old could take to thwart Malacañang's alleged attempts to prevent such "politically-inappropriate" messages from being circulated, Tatad's message got good airtime anyway. In its ensuing lame "official denial" of Tatad's allegations, the "Office of the Presidential Spokesperson" made it a point to highlight Tatad's links to the administration of former President Ferdinand E Marcos and as such one who is "not accustomed" to the "truthful and transparent reportage" upheld by the Second Aquino Administration. The statement also included the following rather adolescent ad hominem…
This grandiose conspiracy theory peddled by Tatad is symptomatic of the old order that has been swept away. He represents what is wrong with our politics, and over the last decade, the Filipino people have made that abundantly clear by denying his return to public office twice.
The "communication" henchmen of President BS Aquino are ones to talk.
The Malacañang of President Noynoy Aquino has a long history of making use of unscrupulous practices in its public relations efforts. Recall an even bigger outrage perpetrated by the Yellow Forces of the Aquino-Cojuangco feudal clan back when the smoke from the infamy of the 2010 presidential elections was just clearing when the privately-owned Facebook.com/Noynoy.Aquino "BSA3" page (owned by Califorinia-based Ben Totanes and Betty Abrantes, but now defunct) that at the time claimed 1.5 million "fans" (now known as "likes") was seemingly hijacked by Malacañang. The page was allegedly shut down by Facebook admins (some say under pressure from the Philippine Government) and its subscribers apparently re-subscribed into the now "official" Noynoy Facebook page at Facebook.com/PresidentNoy.
Vicente "Enteng" Romano III, the head of the "New Media Bureau" of then presidential candidate BS Aquino enlisted the support of Abrantes and Totanes in the campaign lead up to the 2010 presidential election. The treachery that followed BS Aquino's win was reported by GMA News TV…
[…] after the election, Romano allegedly recommended that the fan page be shut down. Instead, Totanes and Abrantes offered to turn over administration of the page to the then newly-formed Presidential Communications Group on the condition that comments critical of the administration would not be removed.

"Sinabi ko sa kanila na pwede pa rin nila gamitin ito, nguni't dapat pamalagiin itong 'Feedback Forum' ng sambayanang Pilipino, at huwag tatanggalin ang mga comments —pro or anti— ng mga tao," he said.

(I told them that they can still use the fan page, as long as it's maintained as a venue for feedback from the Filipino people. No comments must be removed, be they negative or positive.)

Coloma allegedly disagreed with Totanes' conditions, and decided to set up a new official fan page, PresidentNoy at Facebook.com/PresidentNoy, in August this year.
And then…
On November 9, Totanes received an email directly from Facebook administrators saying that the BSA3 fan page "has been removed for violating (Facebook's) Terms of Use."
An official statement from Malacañang issued by Presidential Communications Group head Sec. Herminio Coloma declined to comment on whether Malacañang had a hand in the sudden closure of the original BSA3 page. According to AllFacebook.com, the number of "likes" on the fan page of the new PresidentNoy Facebook page suddenly jumped in number from about 100,000 as of the 8th of November to almost 1.6 million as of the 11th of November [2010].
The PresidentNoy Facebook page now boasts about 3 million "likes" which, suffice to say does not necessarily mean that the President has that number of supporters on Facebook. Unlike Noynoyist netizens, online activists critical of the President are not ones to shy away from heated debate. As such, many of them subscribe to pro-Aquino forums and online communities in order to directly engage in healthy discussion with their pro-Noynoy counterparts. Indeed, it is well known in the online political community that admins of the PresidentNoy Facebook page have had to disable commenting on the site in many instances when comments critical of the president being posted there got "out of hand".
Considering how the manpower bloat in Malacañang's communication team sticks out like a yellow spot in a black background, one can easily conclude that these folk are fully appreciative of the powerful role the Net plays in 21st Century politics. Unfortunately their ability to manage that power fails to impress.
* * *
Epilogue
One of the questions I ask myself is: How tolerant or democratic do I want to be when I engage people on the Net? I do not mind seeing comments I do not agree with on my timeline so long as they are not disrespectful or insulting. The biggest lesson I still have to master though is when to engage and when not to. I really want to come from a place of openness and rational discussion but it can get very tiring discussing with people who can't tell reason from imagination and suspicion, and are dismissive of facts.
The above was wistfully written by top Aquino celebrity apologist Jim Paredes in a recent blog.
Ironic, isn't it?
benign0 is the Webmaster of GetRealPhilippines.com.