Another week another viral video. I saw Ms Ilda's earlier tweet where she expressed what seems to be exasperation over the attention "leaked" intimate videos routinely get…
Sigh…accdng to the site stats, most Pinoys would rather read about Chito, Neri, Wally & Yosh's s*x video than about #porkbarrelscam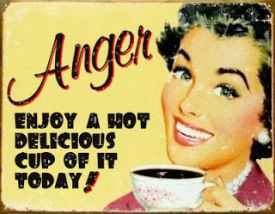 That kinda makes me angry. There is a bigger scandal going on that effects a real impact on the wellbeing of millions of Filipinos. Just thinking about the numbers involved boggles my mind. Billions of pesos that could've gone to good things had been diverted to the bank accounts of a bunch of crooks. How far back it goes and how far into the term of PNoy this stealing has been tolerated is anybody's guess for now. But I think for Filipinos to be left with nothing but guesswork for long is a grave injustice. Filipinos deserve to know the FACTS and not be left guessing!
Do Filipinos really care, though? The answer to that question may be a bit disheartening. It seems that instead of Filipinos using their precious bandwidth to support efforts to bring these bad guys to justice, they spend it downloading dirty videos.
Here's what I think is the real problem with Filipinos and I think it is best expressed in the vernacular:
Hirap sa mga Pinoy, maling ulo ang nagagalit.
What's up with all that sexual frustration anyway? Maybe there is something about the way otherwise facially-challenged men get it on with fresh-faced starlets in these grainy videos. I mean, jeez, Chito Miranda and this Eat Bulaga guy. WTF my fellow Pinays???
Then again, all that porn is just a microcosm of Philippine cinema. You get the same themes in Pinoy films. Hampas-lupa guy bags fair-skinned long straight-haired colegiala. That plot formula gets the hits too. Mediocre minds do think alike!
Thank God I am in good company! Senator Miriam Santiago is also mad as a hatter.
Senator Miriam Defensor-Santiago on Wednesday gave this advice to senators implicated in the pork barrel scam: "Eat, blank and die."

An angry Santiago, who appeared for the first time since the 16th Congress opened, said criminal charges should be filed against senators in the scandal.

"The government should at least file criminal charges against those public officials involved in the PDAF scam," Santiago said in a press briefing.
How can you not get mad when reports have clearly "linked at least five senators in the alleged P10-billion scam: Senators Bong Revilla, Juan Ponce Enrile, Jinggoy Estrada, Gringo Honasan and Bongbong Marcos"?
Filipinos need to get their priorities right. But then again, maybe they already do. While there does not seem to be much payoff in getting angry over political scandals considering that most of these have gone unpunished for DECADES, for the ordinary Filipino there is a small but quicker payoff when their other heads get angry over sex scandals.
It's just economics, stupid.
Frustrated artist doing geek for a living.