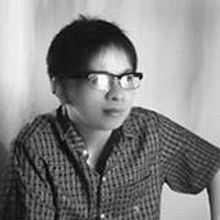 Tsk tsk. We continue wonder whether Pinoy-style basketball really brings out best the best in Filipinos if even "respected" social media personalities engage in low-brow racist sports fan rhetoric.
Dr. Rodolfo "John" Ortiz Teope, PhD, EdD, DSD, DES is National President of the First Philippine Pro-Democracy Foundation, Inc and is host of the online video series Ang Laging Daan ni Doc John which seeks to "challenge the intellectual mind of the viewers to be critical in thinking, and be open-minded on the realities of the society." His Facebook profile lists his credentials "TV Host, Ang Laging Daan ni Doc John at Maharlika TV, Owner/Managing Director at Beneficial Earnings And Unlimited Treats for You, Inc. and Consultant at Asia Pacific Anti-Terrorism Council" and maintains the "community" Facebook page Ang Laging Daan ni Doc John that boasts more than 6,000 subscribers.
Dr Teope was also awarded a "Most Outstanding Social Media Personality" in 2012 by a certain BetterGlobe.com, some sort of environmental advocacy that relies on the Internet to further its objectives.
SUPPORT INDEPENDENT SOCIAL COMMENTARY!
Subscribe to our Substack community GRP Insider to receive by email our in-depth free weekly newsletter. Opt into a paid subscription and you'll get premium insider briefs and insights from us daily.
Subscribe to our Substack newsletter, GRP Insider!
Learn more
Amazingly, despite these "credentials" Dr Teope is not above jumping onto the crass bandwagon of basketball globo-politics as evident in the following memes posted on his Facebook page following the loss 85-71 of the Philippines' Gilas to the Iranians (led by NBA centre Hamed Haddadi) in the recently-concluded 27th FIBA Asia Championship…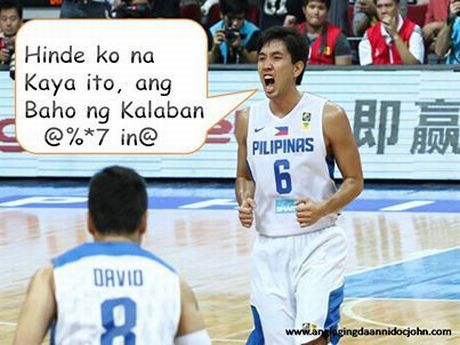 [Photo courtesy Ang Laging Daan ni Doc John.]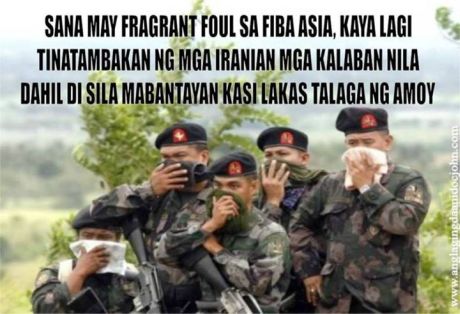 [Photo courtesy Ang Laging Daan ni Doc John.]
Particularly disturbing is the latter (second) meme above. Was this meme created from a photo of soldiers inspecting the scene of a war atrocity or — God forbid — the site of the Maguindanao massacre?
Bad taste seems to rule in a society of the ill-mannered and ill-bred. If our most influential "social media activists" cannot even exhibit the most basic of good manners, what hope is there of building a just and modern society fit to take its place amongst its 21st Century former peers in the region?
[With thanks to the subscribers of the GetRealPhilippines.com Facebook Page for bringing this to our attention.]
benign0 is the Webmaster of GetRealPhilippines.com.