(Note: I urge you to check out, and if you so feel inclined, sign a petition on Change.org put out by Former Senior Government Officials Philippines urging the Office of the Ombudsman to conduct a fair and impartial investigation into the alleged grave misuse of the PDAF or Priority Development Assistance Fund or Congressional Pork Barrel Fund.  You can find the petition here. The petition is referenced to Isagani Cruz,  Former Undersecretary, Department of Education; Edilberto De Jesus, Former Secretary, Department of Education; Fulgencio, Factoran, Jr., Former Secretary, Department of Environment and Natural Resources; Vicente T. Paterno, Former Senator, Former Minister, Ministry of Industry; and Jesus Estanislao, Former Secretary, Department of Finance.)
What is the Court of Public Opinion and why you owe it to yourself not to participate in it
Perhaps we've heard of cases being tried in the "court of public opinion" so often that most of us may have forgotten what it really is.
It isn't a real court of course, but a nebulous forum where powerful news media organizations, authority figures, and popular personalities are the loudest voices or the only voices you'll hear rendering judgement on the accused with little or no pretense at all of following generally accepted rules and principles that guide actual courts of law.
In this court, an accusation is regarded both as evidence and a final verdict.   There is no presumption of innocence, the accused has no right to any sort of defense or face their accusers, there is no fairness and there are some rules, but they are applied inconsistently or changed on a whim.
In a country that distrusts law enforcers as well as the judicial system and with a lot of people who idolize reel as well as real life vigilantes, the court of public opinion certainly has a lot of support.  The justice (if you can call it that) delivered is swift and sometimes final or at least takes several generations to undo.
What a court of public opinion does is to influence public perception and shore up support for one side or another in a court case that is either incipient or already ongoing.  This can and has often resulted in individuals or groups taking action against the accused outside of the justice system.
The whole point and reason for being for a court of public opinion is to move an agenda forward, it is a means to an end and this end is determined by those who either own the court or have struck a deal with the owners of the court in some kind of conspiracy.
If you like thinking of yourself as a seeker of truth and if you think the P10 Billion Pork Barrel Scam raises issues which are important to you, then it should be obvious that the court of public opinion is not the place where you will find the truth.
Of course, the judicial system here in the Philippines has very serious flaws in it, but given the nature of the court of public opinion, it seems to be a better bet at finding some semblance of truth.
Because elected and appointed government officials may be involved, I think the proper court for this is the Sandiganbayan — not the senate or congress, which because of the media hoopla and scant adherence to their own rules on hearings acts like a court of public opinion too.
And this is why it is important to prod the Office of the Ombudsman to act swiftly but diligently in investigating the P10 Billion Pork Barrel Scam.
Outing the conspiracy
I remain skeptical about the conspiracy of control that  politicians, government functionaries, and media wield over the country, such as those that you'll find circulating in certain circles of the GRP Community and communities similar to GRP.  But this time, I am really tempted to say that there is one and it is being wielded, for what actual purpose or end I can only guess.
Looking at the circumstances surrounding how the story of the P10 Billion Pork Barrel Scam broke out seems to reveal a few things and Manila Times Columnist Rigoberto Tiglao laid it out in his column.
Notwithstanding the still yet to be proven relevance, strength and authenticity of any of the so-called evidence revealed by Benhur Luy so far, Tiglao's column poses a number of points which should give some reason to think of it as a ploy to steal attention away from the Ballsy Aquino/Inekon P30 Million Extortion Attempt and to give the Aquino Administration an opportunity to strike out against its detractors or political enemies.
It seems to conform conveniently to a "tit for tat" war between the Administration and its enemies in the legislature.  The President's sister and brother-in-law are accused of involvement in extorting millions of dollars from a Czech company bidding for a multi-million peso railway project; in return, the President's allies strike back by revealing the pork barrel corruption of senators and congressmen perceived to have been allied with the Arroyo Administration — perhaps to thwart a congressional probe where the President's relations may be subjected to a thorough grilling.
Screaming loudest in the corruption expose fiesta surrounding the P10 Billion Pork Barrel Scam are news media organizations Philippine Daily Inquirer, Philippine Star, Rappler, ABS-CBN, and other news outfits as well as personalities that have been identified as virtual mouth-pieces for the Aquino Administration.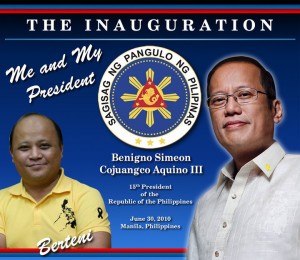 Not at all hard to spot is that along with the stories on Benhur Luy's testimony on Janet Lim Napoles' involvement in the P10 Billion Peso Pork Barrel Scam, one of the Aquino Administration's avowed supporters in the National Press Club's leadership led an open and unabashed campaign to vilify Janet Lim Napoles' daughter.
Berteni Toto Causing put out in his blog a number of pictures of Jean Lim Napoles wearing luxurious clothes, shoes, and jewelry.
Causing wrote: "This daughter of the "mother f*cker" (referring to Janet Lim Napoles.) should know she wears all the money out of the blood of poor Filipinos. Where is the conscience of this girl?"
"Like her mother, she must be f*cked to prison, too, and all her signature apparels confiscated as unexplained wealth."
(Note: Words in italics mine.)
It is clear here that the journalist Causing — along with all the other so-called journalists who spread his material — accused, judged, and sentenced Janet Lim Napoles.  Whether it is fair or actually their place to render such a verdict should be a matter of inquiry best left to the National Press Club which I assume still holds its members by some sort of ethics and standards for journalists.
Benhur Luy, a whistleblower?
Who is Benhur Luy?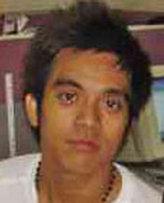 When the P10 Billion Pork Barrel Scam story broke out, it had as it's central character a man named Benhur Luy.  He was supposed to be an employee and is a relative of Janet Lim Napoles.
The story is that Luy was supposedly kidnapped by Janet's relatives and was "rescued" by members of the National Bureau of Intelligence at the Pacific Towers.
The thing is CCTV footage on the supposed NBI rescue shows Luy apparently resisting and refusing to go with members of the NBI rescue team.  Further going against the claim Luy had been kidnapped, there were a number of accounts published saying that Luy had on his own met with his supposed kidnappers in public areas where it was clear he could leave any time but didn't.
Moreover, it was reported that when the NBI Agents "rescuing" Luy were asked for a warrant, all they could show was a letter from  the parents of Luy and a certain Atty. Levito Baligod asking the Department of Justice Secretary Leila de Lima for assistance in 'rescuing' Luy.
Here is an account of the circumstances surrounding Luy's "kidnapping" sent to me by a friend from media covering the story:
March 22, 2013 – 9:30 pm – Agents of the National Bureau of Investigation numbering 15 and led by Agent Rodante Berou of the Special Task Force (under ARD Rolando Argabioso) stormed Jojo Lim's condo unit in Pacific Plaza Towers and without warrant arrested Reynald "Jojo" Lim for serious illegal detention. The NBI said the warrant-less arrest was made pursuant to the complaint filed by the Luy family.

March 23, 2013 – NBI files case of serious illegal detention before the Department of Justice against Janet Lim-Napoles and her brother Reynald "Jojo" Lim, who was taken to the St. Lukes Hospital in Bonifacio Global City after suffering cardiac arrest.

March 25, 2013 – Atty. Levito Baligod, lawyer of the Luy Family, meets with Atty. Alfredo Villamor, lawyer of Reynald Lim. It was during this meeting that Atty. Baligod demanded the amount of P38 million in exchange for the dropping of the charges and a stop to their media publicity.

March 27, 2013 – Janet Napoles meets Atty. Baligod and during this meeting, the lawyer demanded facilitation of visas to members of the Luy family and pocket money. Napoles decline to give in to the extortion of Atty. Baligod and the Luy family.

March 31, 2013 — Acquired the information of the demand of the Luy side to have 250-300 Million. Investors Visa to Canada for all of them, 1.5Million Dollars pocket Money, and an advance of 30million pesos for them to purchase a drugstore business here in the Philippines to also serve as a back-story to where they get their money. If demands are not given they will do damages to media, press and banking institutions.

April 1-2, 2013 – Media blitz against Napoles starts. Negative stories against her get published in Philippine Star, Manila Bulletin and Interaksyon.

June 10, 2013 – DOJ Asst. State Prosecutor Juan Pedro Navera dismisses the serious illegal detention case filed by the NBI against Janet Lim-Napoles and her brother Reynald Lim. The DOJ resolution was approved by Prosecutor General Claro Arellano based on the recommendation of Senior Deputy State Prosecutor Theodore M. Villlanueva (who is also chairman of the DOJ-Task Force Anti-Kidnapping) that there was no probable cause for the case of serious illegal detention.

July 12-15, 2013 – Philippine Daily Inquirer comes out with a series of articles based on the NBI investigation of the case of Benhur Luy.
Benhur Luy's testimony and complicity in the alleged crimes of Janet Lim Napoles
The staging of Benhur Luy's expose on pork barrel fund corruption is problematic for a number of reasons.  First is that Luy's story of being kidnapped has been debunked.  Second is the story that he may be a central figure in an extortion attempt on Janet Lim Napoles. Third is his deep and central involvement in the crimes he accuses Napoles of.
The first and second issues flies in the face of the common idea of a morally upright and responsible citizen reporting the commission of a crime.  The third issue, if his allegations against Napoles are true, should have him charged with the same crimes as Napoles but instead has him under the protection of the Department of Justice.
Luy's testimony, as revealed in a number of newspapers and anonymous blogs, seems quite detailed and being problematically cast as some kind of do-gooder, somewhat manages to sway people's opinion.
However, what will be sorted out if this at all manages to reach the proper court, is whether the credibility of Luy's testimony can hold up in court.
Outside of the court, people can make all sorts of accusations without supporting evidence, but inside a court, these accusations and whatever evidence that supports it can be subjected to close examination.  Documents can be forged and in Luy's case, he himself has admitted to forging signatures and conniving with bank officials to take out loans on behalf of other people.
What if, for example, the the claims in the Philippine Daily Inquirer on Napoles' supposed P500 million deposit in the Air Materiel Wing Savings and Loan Association Inc. (AMWSLAI) turns out to be based on nothing more than dubious papers or mere say so?
Attorney Levito Baligod, the lawyer accused of trying to extort P300 Million from Napoles, apparently presented the Inquirer merely with "account and certificate numbers of each placement, terms of placement (between two and three years), and interest per annum (10 and 13 percent)."  Account and certificate numbers ARE NOT ACTUAL bank documents and without the actual documents themselves, the existence of these accounts are DUBIOUS.
The thing is AMWSLAI has a cap of P3 Million per account and if it had allowed Napoles to deposit P500 million then that would go against the bank's own policies and rules — which would be a serious misconduct for a bank official, at the very least.  Breaking the journalist standard and ethic of fairness, the Inquirer published the story without the side of AMWSLAI claiming that it had "called Nolasco's office, his personal staff and compliance officer Ronald Dominguez for comment on this report but he had not replied as of press time."
I shall scrupulously report and interpret the news, taking care not to suppress essential facts or to distort the truth by omission or improper emphasis. I recognise the duty to air the other side and the duty to correct substantive errors promptly.

— Source: http://www.eyeonethics.org/journalist-code-of-ethics-in-asia/journalists-code-of-ethics-philippines/
A conversation with fellow Get Realist Ben Kritz is worth noting at this point, "What is needed, though, is a few more credible witnesses who were not her employees or whatever — somebody on the other side of the transaction."
Next Steps
The next step and right thing to do, really, is to get the P10 Billion Pork Barrel Fund brouhaha to the Sandiganbayan and out of the hands of the bunch of "legal beagles" in the court of public opinion.
What BenignO said over the whole affair bears repeating here and essentially, what it says to me is that the so-called free Filipino press should not ARROGATE upon themselves the role of a court of law.
The truth is out there, and there are systematic ways to get to it. Unfortunately for many Filipino "journalists", seeking the truth within the framework of the law is not a democratic exercise where the most popular theory wins. But that is likely, yet again, to be a lesson for another day given the track record of mainstream Philippine media when it comes to learning how to do things properly.
Sure, we may be revolted by the "ostentatious display of wealth" and the apparent waste of taxpayers' money supposedly arising from "corruption".  However, we must keep in mind that going out of the bounds of law and principles that are supposed to govern a just society is corruption in itself.
It may sicken us to cleave to the principle of "presumed innocence", respect the "right to due process", respect the "right of the accused to face his/her accusers", respect the "right to a fair and impartial hearing in a court of law", etcetera… But can we really expect that in going full-out EMO and throwing out these principles will amount to a solution to corruption?
What is clearly the solution, if it must stated, is to urge the Office of the Ombudsman to stop dragging its feet and file appropriate charges against all those named in the Pork Barrel Scam.  That way, we can end this circus and somehow, let the rule of law prevail.