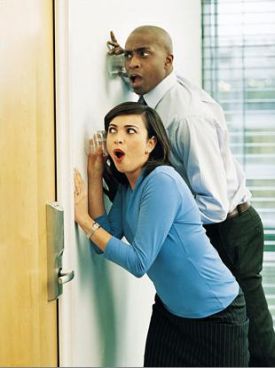 Funny how just a short time ago, Rappler.com CEO Maria Ressa was crying bloody libel over Katrina Stuart-Santiago's article Going to the dogs — an article about the manner with which Ressa's self-described "social news network" startup precipitated (and possibly encouraged) a broader "ganging up" on the University of Santo Tomas over a perceived favour it granted to former Chief Justice Renato Corona.
Indeed, truly ironic is the piece of advise Ressa dished out to Stuart-Santiago in this tweet…
@radikalchick Ask for an intvw – before making libelous charges based on assumptions alone. Wouldn't publish without it.
That was back in early 2012 as the bloodsport that was to become the Corona Impeacment "Trial" was kicking off. Fast forward to today and we find the embattled "social news network" stammering for a hipster response to a reported announcement from Janet Lim Napoles's lawyers that their client will be slapping a barrage of lawsuits against Rappler reporter Natashya Gutierrez and the Inquirer.net.
"Mag fa-file sila based on hearsay tapos sasabihin nila na 'cannot be contacted' hindi naman totoo yun. That is libel (they filed hearsay stories and would say the offended party cannot be contacted that is not true. That is libel)," [Lorna] Kapunan [legal counsel of Napoles] said.
Ouch! Perhaps Ressa should have addressed her sound elderly piece of "journalistic" advise — Ask for an interview before making libelous charges — to Ms Gutierrez and the Inquirer editor instead.
Fat chance.
Rappler.com is the Philippines' self-anointed national institute of citizen journalism — a "social news network" in the words coined by the self-described "thought leaders" who preside over its army of "online journalists". Its flagship initiative is a road show dubbed the "Social Media for Social Change Chat Series" (a series of events sponsored by big corporations like SMART Communiocations) where top Rappler "online journalists" tour the country to speak about the dawn of wondrous social change made possible by the advent of "social media" activism which Rappler, presumably, is in the forefront of. This operating model makes one wonder though where one draws the line between creating news and merely "reporting" it.
But underneath this veneer of contrived coolness is a disturbing rot. Ressa has long tolerated sloppy and sub-ethical reporting amongst her cadre of "online journalists". At the height of the Corona impeachment "trial" in February of 2012, Rappler "reporters" Carmela Fonbuena and Magtanggol de la Cruz revealed in a Rappler article the private bank details of then Chief Justice Renato Corona (both the bank balance and the account number, no less), a clear violation of Philippine Bank Secrecy law that Ressa declines to address to this day.
Other supposed beacons of "journalistic integrity" are not above using dirty tactics to smear people with hearsay information. Renowned "journalist" Raissa Robles uses a particularly lazy method of gathering information to buttress her "investigative reporting". Using a method she refers to as "crowdsourcing", she put in her contribution to the Rappler crew's efforts to try Corona by media and proceeded to "expose" his alleged United States property portfolio. According to Robles, she was given "leads" by a mob of readers and commentators who follow and participate in the "discussion" on the comment threads of her blog — a self-styled "Plaza Miranda" of Filipino "netizens".
The truth is out there, and there are systematic ways to get to it. Unfortunately for many Filipino "journalists", seeking the truth within the framework of the law is not a democratic exercise where the most popular theory wins. But that is likely, yet again, to be a lesson for another day given the track record of mainstream Philippine media when it comes to learning how to do things properly.
benign0 is the Webmaster of GetRealPhilippines.com.