Omg, what's gotten over Filipino malehood? Reuters observed in a recent report that "Whether it is just a normal facial or an expensive power peel, pricey whitening skin care products or a cheap, improvised facial mask, looking good and flawless is a top priority for the Filipino 'macho' man." The report, as a matter of fact, was about Filipino men's growing inclination to "metrosexuality" and the burgeoning beauty industry targetting men that it is spurring.
Even more disturbing is how old attitudes toward skin color are now being used as marketing capital. Weirder still is how the attitude is spreading to less-traditional demographics…
"We already have dark skin, we'll be ugly if we get even darker," said Romeo Apelado, 59, a fisherman at Laguna de Bay in Taguig City wearing a worn out face mask made of pieces of fabric sewn together and a long-sleeved shirt to protect his skin from the sun as he goes out to the lake to fish for six to eight hours every day.
This is a fisherman, folks. Fishermen-turned-metrosexual. What is the Philippines coming to?! And, HELLO, "darker" equals "uglier"?? With attitudes like these, it's no wonder that Koreans are taking over Philippine showbiz. Apparently, Filipinos aspire to look more like their northeast Asian idols. Well come to think of it, there is really nothing strange about that remark considering now Senator Nancy Binay was mocked incessantly about her skin color by her detractors during this year's election campaign. Suffice to say, she had the last laugh coming out of that exercise.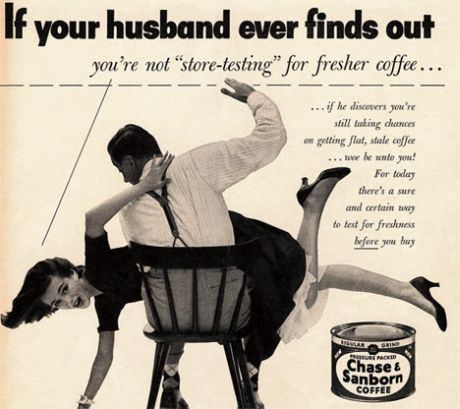 Ever since my colleague Ilda's groundbreaking article on the Filipino male's narcissistic condition, I have seen the light about Pinoy manhood and can believe that, as Reuters reports, "In a regional study conducted in 2004 by global market survey company, Synovate, 84 percent of men in Manila agree that looks are everything." As a matter of fact, even back then when Ms Ilda wrote that article, there was already a similar study by the same research firm (Synovate) that found that "48 percent of Filipino males felt they were sexually attractive". That was back in 2011.
You wonder though: if Filipino men have such a high regard for themselves, why would they be such avid patrons of man-salons? You'd think that they'd think that there wouldn't be much in perfection to improve upon.
Personally, I've never really been in a deep relationship with a man who took longer to use the bathroom than I did. In fact, I've never dated one who took even half as long as I did! And, personally, catching a guy glancing at himself once too often at anything that gives him a decent enough reflection, much more lingering at the sight of his mug staring back for more than a minute pretty much constitutes a complete turn off.
I once dated a guy who would check himself out on the big full-body mirror bolted to his bedroom door for a full two minutes before stepping out to grab his newspaper in the morning. Seeing a horizontally-stretched image of himself on his car window door would worry him so much that he would need to go to the men's room to a decent mirror to make sure the image he spotted previously was indeed distorted. I sometimes wonder too, in retrospect, whether the rear-view mirror in his car was, in fact, set to view out the car's rear window and not set to give him a quick glance of himself every couple of minutes while behind the wheel.
What a guy. Needless to say, that didn't last past the second date. Those sorts of guys who are soooo into themselves are probably the ones most likely to set up a hidden camera in their bedroom. Ewww… With more Pinoy men turning metrosexual, they should start selling an app that turns your iPhone into an electronic bug detector so that you do not end up a hapless subject in the next Pinoy Internet scandal!
Then again, maybe for narcissistic guys who take videos of themselves in bed, it is really all about keeping a record for the purpose of watching themselves perform in the future. The ladies in those videos may, for all intents and purposes, just be the collateral damage in these guys' quest for the Nirvana of self-regard.
So, yeah, looks are "everything" for the Pinoy male. All you ladies out there now know what to get your boyfriends and husbands for their birthdays. Think positive: At least it makes shopping with your guy a bit more pleasant now that they are a bit more metro in their choice of recreational activity.
Frustrated artist doing geek for a living.