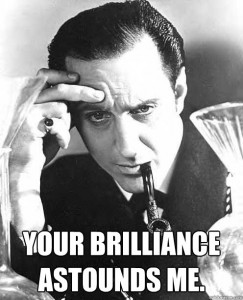 You didn't like the results of the 2013 Philippine National and Local Elections? Â Well, tough!
For those still scratching their heads and wondering why people voted the way they did, it's probably time to go to the barber shop, ride a cab, or walkover to some random street corner for the latest political analysis. Â Just about anyone you talk to will have his or her pet theory and will reveal "inside information" about how certain people made things happen.
Or you can log-on the internet, go to Twitter or Facebook.
Of the whole lot of keyboard hugging group of "intellectual" dilly-dally-tantes (dilettantes)Â espousing political reform through social media, there is one that claims that certain constitutional changes will GUARANTEE a more intelligent vote and thereby, better governance.
Okay, fine. Â Whatever floats your boat. Â Live long and prosper. Â May the force be with you.
Don't forget to  tag me on Facebook or mention it to me on Twitter if ever the present congress under this administration gets to deliberating on a bill or resolution based on your group's proposal for Constitutional amendments.
And here is their game plan:
(1) That's where our Advocacy comes in. We get every single Filipino understanding the need for Constitutional Reform according to the Three Point Agenda,

(2) and once that happens, we can successfully force the politicians to follow what we want because they will lose in the elections if they do not follow what we want.
Such a plan GUARANTEES one thing: FAILURE. Â It is clearly nothing but the rant of someone who lacks a basic understanding of how political reforms are pushed.
I mean, really? Â You're group is going to GET EVERY SINGLE FILIPINO UNDERSTANDING THE NEED FOR CONSTITUTIONAL REFORM??? Â Wow! Â You mean all twelve of you? (And that includes five of your other Facebook accounts.)
It actually reminds me of the typical blowhard bluff mouthed by people who want to hide their laziness and lack of achievement. Â By setting up a grand goal with an impossible plan, such people will always have an excuse for not living up to their potential.
They'll always have a ready retort whenever their Papa and Mama tells them, "Why are you still stuck in a job writing manuals for computer parts?" "Why are you still asking for an allowance, get a job!"
And you'll hear them angrily tell their parents, "But Papa! It's Noynoy's fault! He's keeping us from changing the constitution so we can have a parliamentary form of government which will allow us to have better leaders and better laws that will create more jobs! IT'S NOT MY FAULT!!"
This childish ploy typically has the following elements:
1. A grand scheme. Â It can be "change the world" or maybe "kill Windows or Facebook or Apple".

2. A round-about and unnecessarily complicated game-plan that sometimes is reminiscent of the plots of some spy, sci-fi, and fantasy novels.

3. Lots of loose talk centered around endless speculation and conspiracy theories.

4. References to unnecessarily long and unreadable texts or manuscripts peppered with activist buzzwords such as "freedom" "human rights" or "equality" which no one can or will bother to read.
While I am not and have never been completely against changes in the country's constitution, I don't believe it is the BEST and/or ONLY PATH towards achieving political reform. Â Moreover, just because someone is a friend on Facebook or Twitter, it doesn't necessarily mean I will support their cause/advocacy without convincing me that they're credible.
Fifteen years of working with cabinet members, senators, and congressmen have somewhat given me quite a lot of insight into how political reforms are pushed. Â These insights make it somewhat easier for me to figure out whether a group is credible or not, authentic or not, blowhards or not, RACKETEERS or not.
Right now, there are so self-professed political reform groups  online that are taking advantage of what they describe as a disappointing elections to drive up support for their cause.
Some of these groups are trying to compel people to support or join their cause by fueling a sense of fear and desperation by branding the current election results as a triumph of personality politics and political dynasties. Â Some groups openly claim to have THE solution, the PANACEA for all manner of ill-governance issues.
So far, one group under the influence of its leader, has unmasked itself as one of the least credible "political reform groups" because of its use of defamation and personal attacks against people who merely happen to question their assumptions. Â This is a trademark of fanatical groups, something that is completely contrary to true reform groups whose main mode of engagement is critical discussion and consensus building.
It is rather odd that a group calling for a shift to a parliamentary form of government should openly justify resorting to unparliamentary language and behavior. Â Calling people "idiots", publishing defamatory articles, launching personal attacks against the person's entire family, spreading malicious lies and rumors, and other such criminal behavior has become the hallmark of their engagement with people on social media.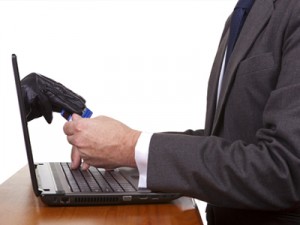 For a group claiming to be advocating political reform and soliciting all manner of "support", the group has not even managed to register itself officially as a political organization or even a non-profit organization or even an NGO. Â That's why I found it odd and unbelievable when there was talk that this particular group was receiving or about to receive funding from one international organization or another.
It hasn't been that long since the Visayan Forum scandal was uncovered and so I think it is best to be warned against such groups that solicit support for one cause or another — even if it's a matter of registering as one of its members or supporters.
If you find yourself suddenly ADDED into their Facebook group, leave the group ASAP. Â For all you know, you may just end up being used by the creator of the group to FALSELY claim that it has a wide and active membership base, which could be part of a ploy to solicit funding from foreign organizations which will never be accounted to its members.
Democracy ain't easy and the results of elections may be difficult to agree with, but that shouldn't be a reason for you to fall into a pit of desperation and think that the only solution is to swallow political reform snake oil.