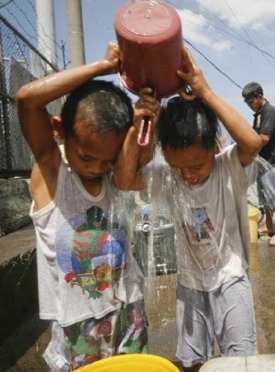 Hot weather. It's the scourge of the Manila lifestyle. It's hard to lead a cosmopolitan lifestyle in a city like Manila where a noxious corrosive mixture of soot and moisture hangs heavy in the air day and night. Spending just ten minutes outdoors makes you feel like you've already had a full-day's work. And that bagong ligo feeling you get after a good shower has a half-life measured in the milliseconds.
The effect of the oppressive heat of the Philippines on Filipinos is really an issue of mismanaged expectations. On high-end magazines we see photos of fair skinned folk dressed in sleek black suits or sporting trendy jackets (often leather ones!) while posing in the great Manila outdoors. Do such people and the situations they model really exist? Perhaps they do, in the imaginations of the average humidity-beaten Manileño much the same way round-eyed waif-like anime characters embody the archetypical aspirational frustrations of the average Japanese person.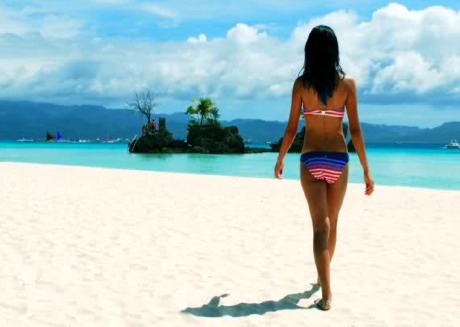 Native Filipinos didn't wear their skimpy native attires for nothin'. They had the right idea from the very start. Less clothes mean less trapped sticky heat and more efficient evaporation of the layer of sweat on our skin that forms within minutes after sunrise. Yet here we are everyday marching in our Makati Girl costumes to the office where we spend the day praying our 24-hour industrial-strength deodorants hold out underneath our blouses and black blazers over the eight-hour work day.
Something is definitely wrong with our world view.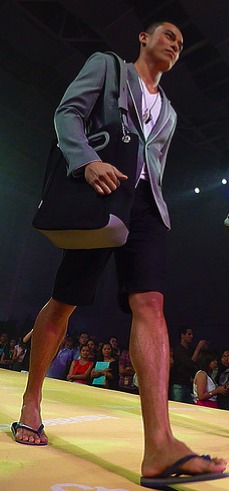 In the last several years, I've notice a trend that provides me a glimmer of hope that the legacies of colonial rule that doom us to such outdated dress codes are progressively being dismantled. Wearing tsinelas has now become acceptable — even trendy. And, excuse me, they are now known as "flip-flops" and "sandals". Perhaps it all began when the late former President Ramon Magsaysay broke the stigma of wearing the barong Tagalog in formal occasions freeing entire generations of Filipino men from the stifling Americana that used to be required isputing attire.
Maybe the day when we can all wear sando, shorts, and flip-flops to work instead of the ridiculous climate-inappropriate costumes we currently wear is just around the corner.
Frustrated artist doing geek for a living.