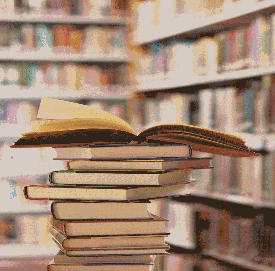 There is no doubt that the subjects of Liberal Arts education, such as Philosophy, Ethics, Logic, Sociology, Anthropology, etc, – the Humanities as a whole – is the branch of knowledge that specifically deals with the study of what makes us human.
Hence, the value and importance of a Liberal Arts education!
In the words of Michael Roth, President of Wesleyan University:
"Liberal learning introduces them to books and music, the science and philosophy that form disciplined yet creative habits of mind that are not reducible to the material circumstances of one's life (though they may depend on those circumstances)… The habits of mind developed in a liberal arts context often result in combinations of focus and flexibility that make for intelligent, and sometimes courageous risk-taking for critical assessment for those risks."
A Liberal Arts' education is the source of critical thinking. Critical thinking is the capacity to think independently beyond the ordinary conception of prevailing reality.
Its mind is reason; while its heart is humanism. The precise utilization of critical thinking will undeniably lead our students to the joys of critical analysis which in turn will certainly give them the philosophical tools necessary and pertinent for the conscious and bold exercise of complex insights.
In the words of Chris Hedges, "The capacity to think is the only bulwark against any centralized authority that seeks to impose mindless obedience.
There is a huge difference, as Socrates understood, between teaching people what to think and teaching them how to think."
It is in this exact sense that I overwhelmingly subscribe to the contention advanced by Professor Azhari-Karim of Universiti Sains Malaysia Penang ("Arts on the losing end" – NST, May 9).
He said, "One way is to teach Philosophy once again. This subject has been long absent from the curriculum for undergraduates. The idea is to refocus attention on the Arts and Sciences as being in the very rubric of knowledge and re-emphasise the philosophy of knowledge as a starting point for all academic pursuits."
This is in conformity with the argument of Ganesan Odayappen ("Education is beyond race and politics" – NST, May 2,) of Kuala Lumpur who said in his letter: "When we talk about educating a nation, we must understand clearly what it means, how it is going to be achieved and its objectives.
A nation which is striving to be a developed one needs tremendous human intellect and knowledge."
A Liberal Arts education is absolutely necessary for the continuous progression and development of a country. There is no shadow of doubt that this type of education, which centers on humanism and universal reason, is truly beyond race, politics, religion, sex, gender, cultural background and other discriminatory categories.
In the stirring words of Professor A.C. Grayling:
"By 'liberal education' is meant education that includes literature, history and appreciation of the arts, and gives them equal weight with scientific and practical subjects.
"Education in these pursuits opens the possibility for us to live more reflectively and knowledgeably, especially about the range of human experience and sentiment, as it exists now and here, and in the past and elsewhere. That, in turn, makes us better understand the interests, needs and desires of others so that we can treat them with respect and sympathy is returned, rendering it mutual, the result is that the gaps, which can prompt friction between people, and even war in the end, come to be bridged or at least tolerated.
"Education must be a blend of the external and internal in order to create true humanness in a student. External education alone cannot confer human values and benefit the world."
Humanism is the study of being a good man in the truest sense of the word; while the central aim of a Liberal Arts education is to further cultivate and harness the humanity of Man's humanism.
The writer has a Master's degree in Philosophy, a law degree and a degree in AB Political Science. He was previously teaching Philosophy, Ethics and Anthropology at an institution of higher education in the Nilai University College at Nilai, Negeri Sembilan, Malaysia. He is currently a lecturer at the College of Arts, Department of Philosophy at the Polytechnic University of the Philippines.
As of the moment, he is preparing to publish his first book entitled "Dissidente". It is a collection of his articles, commentaries and op-ed published by various newspapers in Southeast Asia.