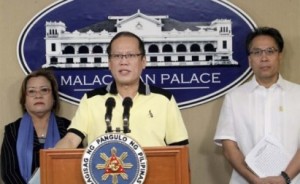 This statement, of course, comes as no surprise to the critics of Philippine president Benigno Simeon Aquino III (BS Aquino). Even before the May 2010 elections, they have already been harping about these two characteristics mentioned in the title that fit BS Aquino perfectly.
That BS Aquino exhibits these two traits has been brought into light yet again, this time by how he and his government have been handling this recent Sabah incident with the Sulu sultanate.
To refresh everyone's memory, let's mention here the two statements which see BS Aquino and company using these two phrases to describe Jamalul Kiram III and his men.
Here's where "hopeless cause" comes from:
"You are a leader of your clan, and every leader seeks the well-being of his constituents. These times require you to use your influence to prevail on our countrymen to desist from this hopeless cause."
On the other hand, although BS Aquino did not directly mention the words "hard-headed" or "stubborn", his mouthpiece and "chief troubleshooter" Mar Roxas did:
"Malinaw na malinaw 'no. With all due respect sa pamilya Kiram, malinaw na malinaw ang plano ng gobyerno. Matagal nang sinasabi ng gobyerno na pauwiin na natin ang ating mga kababayan dun. Eh matigas ang ulo. Ayaw makinig 'no," Roxas told radio dzMM.

"Ang Pangulo na mismo ang nagsabi publicly, nakikiusap siya na pauwiin na ang followers dun. Lahat ng followers nagsasabi na si Sultan Jamalul lang ang makakapagpauwi sa kanila. Ayaw niyang ibigay 'yung utos na umuwi na," he added.
Let's translate:
"It's very clear. With all due respect to the Kiram family, the plans of the government are very clear. The government has been telling them for a long time to bring our countrymen home. But they're stubborn. They won't listen."
"The President himself said it publicly, he appealed for the followers (of the sultanate) to be sent home. All the followers said that only Sultan Jamalul (Kiram III) can give them the command to go home. He won't."
To be fair, Sultan Jamalul Kiram III and his followers took everyone by surprise when his men just suddenly showed up at Sabah. What I think happened was that BS Aquino started his statement correctly, but ended up using the wrong words in the end.
BS Aquino could have told them to "come home, and then let's settle this amicably and diplomatically when you do". He could have told them, in diplomatic language, that an overt intrusion into Sabah is perhaps too strong of a statement. He could have invited them to a round-table discussion with a Malaysian counterpart to settle the Sabah claim, and maybe the Bangsamoro Agreement even, once and for all. But he didn't.
How else would you interpret "hopeless cause", if you were in the Sultan's shoes? How else would you interpret "surrender without conditions"? And how else would you interpret BS Aquino's statement insisting on pressing criminal charges that hadn't been determined at that time?
Exactly who didn't listen to whom when it mattered?
I guess it was too much to expect that BS Aquino would have learned a bit of how to handle tense situations diplomatically, given that he's been in the president's seat for almost three (3) years, and that this isn't the first of its kind. I was wrong, again.
BS Aquino is too hard-headed to listen to people who don't agree with him, to people whom he does not like, or to people who take the opposing side of his argument. BS Aquino also has shown that he thinks only his way of approaching things is correct, and that because he's the boss (so much for kayo ang boss ko), his viewpoint is the only valid one. BS Aquino showed either total ignorance of the history behind the Sabah claim, or it totally didn't matter anyway. BS Aquino was also ignorant of the fact that the Moro Islamic Liberation Front (MILF) was not the only group in Mindanao whom he should have talked peace with.
What exactly is the hopeless cause now?
There is no hope in reforming the stubborn, hopeless, and lazy presidency of BS Aquino. He is always looking for the easy way out. He always wants to be in the position where he doesn't have to talk to an opposing side personally, where he doesn't have to take responsibility for his and his people's actions, and where he can always keep blaming his political enemies for what are undeniably his own shortcomings.
It has been laid bare through this incident in Sabah just how irredeemably inept he is at containing crises. He'd rather be campaigning and badmouthing his political enemies, because it's where he gets to do all the talking and none of the listening required of a diplomat and statesman.
BS Aquino's ineptness, incompetence, and stupidity continue to divide Filipinos 2 years into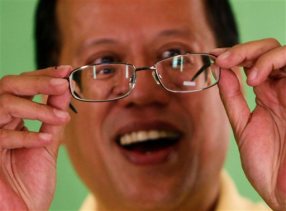 his term. He has refused to embrace his critics, or even listen to see if they actually have a point (and they often do). The only groups of Filipinos that exists to him are those whom he can sway with his words, those who do not contradict him, and those he has some vested interest in.
The Philippines, however, was not really united to begin with. It still functions like a feudal society, and Filipinos are still unable to shake off their clannish tendencies and unite as one Filipino people. Just ask the sultanate's men whom BS Aquino ignored and threw to the Malaysians.
Oh, it looks like PNoy's government, through Foreign Affairs Secretary Albert del Rosario, agrees with the Malaysian government that these men are terrorists.
It's one of those things that makes you go hmm…
Actually, BS Aquino's actions provide a definitive answer to an underlying question throughout the incident:
What do you do with those you deem as stubborn people, and hopeless causes?
You abandon them.
So, now you know what to do with BS Aquino and his people come election time.
Photo of BS Aquino, Mar Roxas, and Leila de Lima courtesy: Interaksyon TV
А вы, друзья, как ни садитесь, все в музыканты не годитесь. – But you, my friends, however you sit, not all as musicians fit.