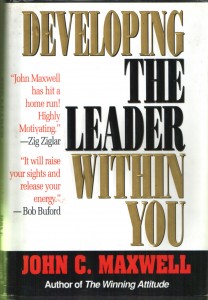 Do you have any idea how the Nobel Peace Prize came to be? Back in 1888 Ludvig Nobel  died and a newspaper printed what would have been Alfred's  obituary. He had this moment of clarity and made a conscious effort to alter his legacy.
Alfred Nobel was the Swedish chemist who made his fortune by inventing dynamite and the other power­ful explosives used for weapons. When his brother died, one news­paper accidentally printed Alfred's obituary instead. It described the dead man as one who became rich by enabling people to kill each other in unprecedented numbers. Shaken by this assessment, Nobel resolved to use his fortune from then on to award accom­plishments that benefited humanity. Nobel had the rare opportunity to evaluate his life at its end and yet live long enough to change that assessment
Source
Maxwell, John. Developing The Leader Within You.   1993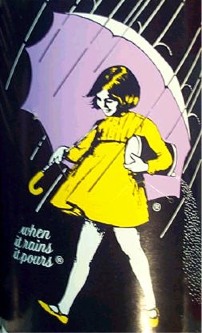 It was reported early Thursday morning that Ricky Carandang resigned from his post with the President and intended to return to the private sector. Right away on Twitter and Facebook people I know basically said the same thing in slightly different ways.  I won't get into detail but whenever Ricky opens his mouth in his day job I don't take it with a grain of salt. I rather call up the Morton's  warehouse for an order. Another Facebook friend   said one down , two to go referring to VLC. That was my social media circle. I am not sure if yours lamented him. When something like that happens many of us turn into Oliver Stone.  The initial story did not hold up. The Tribune to their credit did not take down their declaration unlike  a certain local celeb who declared Get Real Philippines dead. In fact the Tribune stood by their story  at least in my eyes shows this was no impulsive prank.
I for one believe Malacanang owes the Tribune.  Late October, the Tribune was one of the few places that reported Noynoy's security threatening to arrest simple citizens for parking in a Korean restaurant lot.  I highlighted this story in the middle of November 2012. We are now in March 2013 and nothing has changed. The accusation was put out there by the   sources I quoted. The Inquirer and the Star never reported it. ABS CBN reported that the Palace will look into it.  I see nothing new   in a Google search now , four months later. Your tax payer funded Malacanang PR crew at work ladies and gentlemen. Taking their cue from their fearless, tireless leader.  Accusation of the PSG behaving like Nazi Stormtroopers and they just forget about it.
Let's take a look first what Carandang has been of charge of since July of 2010. Ricky and his band of merry men are basically there to make Noynoy look good. Based on Noynoy's resume and skills they were better off hiring Ethan Hunt than Ricky Carandang. There was the fiasco in Vietnam where Ricky treated Twitter the same way a caveman would try to comprehend an Iphone. Then there was the episode of Ricky insisting on high end computers which only served to draw attention to that his group were acquiring numerous computers period.
If I was some moneybags kind of guy who would benefit from having Noynoy in power and I wanted to legitimize Noynoy in the eyes of readers I could not pick nor implement it any better than what William Esposo and Conrado De Quiros are doing in alleged cooperation with the Malacanang PR machinery . I am not saying I believe it but give them points for execution.  Esposo  keeps repeating his mantra that Noynoy is so good. Not that he ever substantiates it. De Quiros specializes in creating this myth of invincibility and infallibility around Noynoy and he does not care how silly it sounds vis-a -vis the reality of his goofy protagonist. Ricky this weekend is once again doing his impression of The Wolf from Pulp Fiction if you believe the Twitterverse.
Edwin Lacierda with his facial expression, body language, tone of voice and demeanor I am not sure I would trust him with five pesos. He just makes my spidey senses go off.  I have a nickname for him that results in alliteration but we don't want a libel charge do we?
Serve the president wisdom, which is actually different from serving the country.You can serve somebody all the wisdom you want. You can't put a pitcher full of knowledge into a shot glass of a mind to quote Bud Bundy.  Some speculate that the trolls that preach Noynoy nonsense in places like GRP do so with Carandang's blessing/ guidance. I believe that people can say what they want in a free forum. Although if my speculation is accurate what bothers me is our tax payer money goes towards Mac books to preach said Noynoy gospel while I toil with computers that cost about a quarter as much.
This brings us back to Alfred Nobel. who changed his ways when he saw what was going to be on his obituary. Let me propose a scenario: Carandang initially did proceed like he wanted out, saw the reaction in Twitterverse and felt like it was a bill he didn't feel like paying today. What I mean by that is based on all the speculation that maybe he was growing weary of fudging the truth. Having had to fall on many a grenade caused by his boss' faux pas maybe he dreaded having to face even more arrows but more directed at him directly not just the ones meant for his boss. Sometimes if you have to clean up garbage, easier to clean someone else's mess than your own. Experiencing quitter's remorse he decides to go back inside the comfy confines of Malacanang. Just maybe Ricky "you're so fine" (based on Manuel Quezon III's tweet) will help pick up the tab when more guests exit the dining table so as to spread the cost of this dinner around. Like around 2016.
Putting a very sharp needle into the balloon known as Pinoy Pride since 2012.