Love is in the air. It's that time of the year again! In less than two weeks, you will either be out in full bloom with your special someone soaking up the festive air of Valentine's Day or sitting in your living room stewing over the evil "consumerism" of that Day of Hearts. Either way (whether you embrace or shun VD), you will be under the spell of that special day when tectonic plates underneath motels around the Metro will be moving to the rhythm of the ocean.
Where do I fit in this equation? Well, somewhere in between… which is always a good place to be. I'm not gonna go into details of how many guys I dated over the last 12 months but suffice to say, each one knows who they are, and who the others are. That's right, I may not be "exclusive" right now but I do date — and the dates I go on are not VD-style dates. We actually do stuff on dates. Movie dates, for example, are my favorite kind of date — the kind where you just get dinner over with and catch the Last Full Show. If the movie was interesting enough to both of us, then a couple of drinks or a latte at a boutique coffee shop will serve as a great venue to debrief ourselves about what we learned or took away from the film.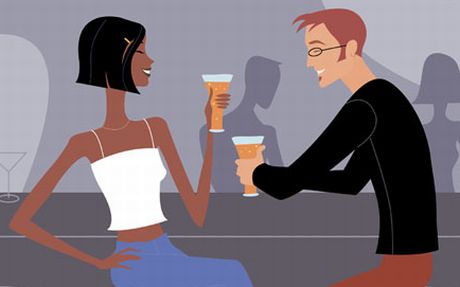 I guess, the guys in my life vary while the dates remain consistent. It is the boys who are the variable for now. The nature of the dates remain the constants here. Jun Jun likes sci fi. So he was available to see Prometheus with me at the right time and the right place some months back. He's a difficult guy to nail down because he's in a hotel room in Singapore at least two weekend nights in every month. Even then, he's more of a popcorn movie guy than, say, Edgar who could sit through a film like Before Sunrise (which features Ethan Hawke and Julie Delpy talking non-stop from beginning to end). Edgar lives in the building next to mine and has a pretty decent TV. And because the movies I enjoy seeing with him have a bit more talk than, say Prometheus, his 32-inch LED screen more than sufficed to take in Bernie on DVD last week after a quick Vietnamese noodle soup dinner.
(Note that names mentioned in this article are not real)
Where am I going with this? Well, hopefully towards the idea that an interesting date really involves having fun on the basis of your idea of having fun which, you hope (as your date progresses), is shared by your date. That's the whole point of dates, right? They are testing environments for yours and the other party's ability to get along and how much of your nature you are willing to change to achieve that. Obviously the key variable here is the latter. How much of yourself are you willing to stretch for a guy you like? In my personal case, not much — yet. Then again, who am I to presume to think of those movie outings (and stay-at-home DVD nights) as real "dates". Perhaps the other party in those cases harbor different ideas to my definition of what constitutes a "date". Tough luck for me. Better yet, tough luck for them.
And that brings us to the whole idea behind VD. Valentine's Day presumes to tell you what the ideal "date" is like, much less what the ideal way to express love is and when to express it in an "extra-special" way. Just some food for thought.
Frustrated artist doing geek for a living.