Third of a Series on the Manila Bay Reclamation
Who knows, maybe it's an inner "evolutionary drive" more than a "bad, mismanaged economy" that's driving our fellow Filipinos to work abroad?
For instance, if you studied nuclear physics, would you ever find a job here? Perhaps, yes. Then again, perhaps, you might also be underemployed or suffer some form of intellectual stagnation.
Perhaps you might end up teaching complex mathematics to brats in Ateneo or La Salle or UP, who will, more or less doubt the usefulness of such a subjects. Save for those fleeting, drunken "magic moments" in the wee hours of morning when everyone thinks they're profound by quoting Einstein or some other "intellectual", but are actually quoting dialogues from a Dilbert book — or graphic novel, if it can be called that.
I guess the same goes for all Filipinos who are professionals in engineering, medical science, and other fields that are grounded on science. (Note that I didn't include lawyers, certified public accountants, journalists, performance artists, indie film makers, et cetera. Because, as far as I am concerned, there are just too many of these types already and for the most part, I don't think they really add to economic growth. )
A couple of in-laws of mine are engineers and one or two of them don't really find the Philippines an "exciting" place as all as far as engineering projects are concerned. After all, what was the last greatest engineering project here in the Philippines?
Some of the great projects we have had are basically muddled in so much controversy by self-professed well meaning "advocates" for one cause or another.
Take all the Marcosian Edifices, the Mega Dike Project, and the NAIA Terminal Three — not one of them emerged from the drawing board unscathed by the usual charges of corruption, environmental destruction, and other par for the course brick bats.
Do you know, for instance, that a number of congressmen whose congressional districts surrounds Laguna de Bay are having a hell of a time trying to get approval for the construction of a coastal road/dike? Why?
It's because all the fisherfolk in their jurisdiction argue that they will lose livelihood. But, what kind of livelihood do these people have apart from their perennial complaint of having less fish to catch every year? If fishing is no longer any good, I guess the logical thing for them to do is to look for some other form of livelihood that provides products or services that they can sell for a better price. But that's a whole other discussion which will probably be countered by appeals to preserve the "fisherfolk culture" or some other "heritage" based argument.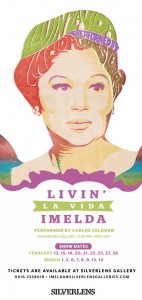 If the Americans had actually paid heed to the landed elite who build their mansions along Manila Bay (that glorified district composed of Malate/Remedios/Ermita), I don't think Roxas Boulevard would have been built.
Or for that matter, I don't think the CCP Complex would have been built either. Where the frick would Carlos "Damaso" Celdran be doing his Imelda Tours? That's something to think about, isn't it.
If the Americans had listened to the interests of the old, long gone Manila elite in the area, would Quirino Grandstand be where it is today? Would we have the Manila Oceanarium? Would we have the Mall of Asia?
In any case, I think what is really holding us back as a people is the rather mistaken notion that we cannot build things that are already quite common place in other parts of the world.
Ever wonder why houses in squatter areas are so small and cramped? Because they were built by people who have been told all their lives that they cannot build anything as big as their dreams. They are a cowed, defeated lot — as Dick Gordon would say.
One thing we can do this very minute that can help our country is to go against this "defeated" way of thinking that tells us "You can't do that because… you're poor, you were born to a big family, you went to public school, you didn't go to college, etcetera…"
Give that thinking a BIG FAT F*CK YOU. In any case, enough of my Gordonian rant.
I really intended to write a short introduction to something that I asked a good friend to write because among all the people I talk with, this speaks from a rather good vantage point.
JP Fenix was among the first reporters of Philippine Daily Inquirer and eventually took the reigns as VP for Operations. He used to blog at gmanews.tv and now mainly takes care of a wonder kid named Lucas, with bouts of some consultancy work when he can squeeze it in.
He has been around and then some, which is why I defer to his point of view in a number of matters which include history, journalism ethics, economics, food, cars, and cheap but good gadgets.
His perspective on reclamation projects is one that ought to be considered well, if not in light of the protests against reclamation projects in Manila Bay and everywhere else in the country, then, perhaps in light of providing a project where Filipino genius can shine.
Here is the first part of JP's piece:
Land reclamation has always fascinated me, first because of all the groundbreaking (literally) technology and processes it involves, but also of the opportunities it opens up for a saturated populace.

This fascination was recently rekindled in a visit to Hong Kong, where the HK International Airport impressively sits and operates from a man-made island, reclaimed from the sea and linked to the center of commerce and civilization by high speed rail and highways. It's a marvel, especially if you try to fathom what went into its creation and the major problem it solved.

The old Kai Tak airport was situated in the middle of all the Hong Kong action, so much so that Jumbo Jets has to maneuver ever so tightly through high rise buildings to take off and land. Even as a passenger you don't notice it. But pilots do it daily, landing and taking off by the seat of their pants. And a recent feature on Discovery Cannel documenter this harrowing experience so well that it removed all doubt that the rapidly growing Chinese territory needed a safer way to bring passenger and cargo in and out.

My interest in reclamation came from my childhood bonding with my father was a civil engineer that specialized in what they called "earth moving." Basically in construction this involved changing the landscape to suit what needed to be done. The shorthand for it is that they can make mountains out of molehills and vice versa, depending on the job order specs. I guess he learned this from his earlier stint as a US army engineer, helping build the facilities in Guam and Subic, and later on as a civilian as executor of the urban reform of the newly established Olongapo City as City Engineer to then Mayor James Gordon.

I particularly remember in the early 70s, I stood watching intently for hours as the giant dump trucks lined up to dump earth and rocks from the mountains into the edge of the Manila/ Pasay reclamation area, where later the CCP complex would stand.

But the Manila experience is nothing compared to what has been done all over the world. In fact, the reclamation projects in the country, especially Manila, has been marred by so much disadvantageous events that the vision that American architect and city planner Daniel Burnham in his 1905 plan did not bloom fully. Just glimpses of what was supposed to be Manila's true glory.

Historical record has it that then Governor-General William Howard Taft invited Burnham to plan a modern Manila, specifically as a Paris on the Prairie or a Manila versiona of the Grand mall of Washington DC in the US.

The proposed capitol has Jose Rizal's monument in Luneta, followed by a lagoon and quadrangle then the buildings of different government offices to the Capitol Building in what is now Taft Avenue, all of which are facing the sea. But the dawn of World War II put a halt to this, as only three structures came up: the Finance and Agriculture buildings (thus AgriFina circle) and the Legislative Building. All of which will be the national museum system when the Department of Toursim finally leaves the area.

Approved by the US Congress in 1905, the Burnham plan started the reclamation if Manila Bay in that same year and work to reclaim the bay front started in mid-year. This reclamation was to provide the basic land need for the broader Burnham Manila plan which, aside from the capitol, included the Port Area, South and North Harbors and all the way to what was supposed be a seaside drive all the way to Cavite City.

Jaime Laya, former Central Bank Governor and former chair of the National Commission for Culture and the Arts (NCCA) wrote recently: "The Manila Yacht Club, Philippine Navy Headquarters and the U.S. Embassy were built on new land, but the rest was Dewey (now Roxas) Boulevard and its wide promenades. Mansions rose on the old shore, including Andres Luna de San Pedro palaces for the Zobels at the corner of Padre Faura, the Perkinses ("El Nido") on Cuarteles and a sugar baron near Malate church. Till recently the ruins of Manuel Quezon's home stood against the skyline near Buendia… That was it until President Diosdado Macapagal's time when businessman Harry Stonehill started large-scale reclamation. There was a big corruption exposé involving people in high places; Stonehill was deported and the project came to an abrupt stop.

"After Ferdinand Marcos was elected in 1965, First Lady Imelda Marcos resumed reclamation for the Cultural Center and later for the government financial center. After the Cavite Coastal Road was built in the 1980s, more land was reclaimed between Pasay and Bacoor."

Of course, now, the Coastal Road stretches all the way as CAVITEX, giving direct access to Kawit and Emilio Aguinaldo's shrine and the birth of the first Philippine Republic.

Imagine, all that took a century, and then some.

As our country is engaged in corruption, political bickering and so many time delays, the rest of the world has grown through reclamation.