First he called it a "pro-poor budget"; now he calls it an "empowering national budget".
Read in the papers that the President calls the PhP2.006 trillion national budget "…an instrument to give the common man the power to control and improve his life…"
I find three items in the General Appropriations Act of 2013 that wouldn't fit my simple definition of "control and power over how to improve one's life", these items are:
• PhP8.4 billion allocation to programs and projects proposed by local officials
• PhP17.5 billion allocation to local government units
• PhP44.2 billion allocation to the conditional cash transfer program
Bullet number 1 is controlled by local officials and politicians while bullet number 2 is the same dog with a different collar. Bullet number 3, it is like – I play the music and you dance.
For bullet number 1, a local government unit proposes a project to the Palace and the Palace grants. Will the Palace favors one local government unit from another? Is that a question?
For bullet number 2, the delivery of that allocation is delayed or fast-tracked depending on which side of the fence you are in.
For bullet number 3, they say it is promoting a "culture of dependency". Why are they doing it? Because it is easier to give "dole-outs" than to fix, for example, our problem on joblessness with the recent National Statistics Office (NSO) figures at 2.8 million unemployed people.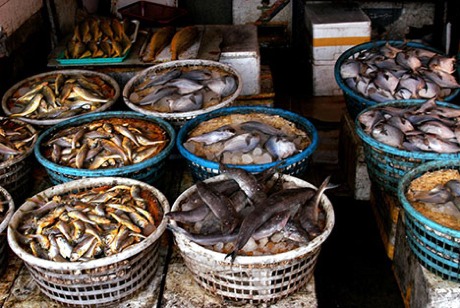 [Photo courtesy TreeHugger.com.]
All bullets are "popular" budgeting move; designed to create waves and a lot of noise.
The budget secretary was quoted and he identified two factors that will "…support the economic upswing we have enjoyed this year…" and these two are: pre-election infrastructure spending by local government units (from bullets 1 and 2); and, "the feverish spending for the May 2013 elections".
Popular and short-sighted.
I wish it is as simple as saying that all we need is a good economy and this starts with jobs for everyone or at least for the majority. Jobs come from business and from investments. I wish it is as simple as saying that we need to attract investments and investors with the government coming up with sound policies and regulations and not be tempted to change business and economic policies and regulations midway just because that move or change is "popular".
I wish the government would stop dancing; or making us dance.
Well, isn't it that the key to life is going back to basics; making things and solutions simpler?
You want to empower me? Give me a job.
Teach me how to fish.
Do not teach me how to dougie to your music.
I am working with a large-scale mining company that adheres to responsible mining and sustainable development principles.