Just so typical that the top buzz following last night's Senate deliberations over the wording of the proposed Reproductive Health Bill is around the usual most droll, inconsequential, and irrelevant things. What got Manila's chattering classes up and about in their usual form was a floor "debate" between top-honcho RH Bill proponent Senator Pia Cayetano and colleague Senator Chiz Escudero over whether the phrase "safe and satisfying sex life" should be included in the legislative literature. Following Escudero's expression of "discomfort" over the inclusion of those words in the bill, the ensuiing exchange reportedly went thus…
"What would you like your wife or our daughter to have? Safe or satisfying sex life? Make a choice," Cayetano, main proponent of the bill, asked Escudero.

"My daughter, safe," Escudero said.

"And your wife?" Cayetano asked again.

"I would not know," said Escudero, who just got annulled from former wife, Christine.

"My question is what would you want? You don't know if you would want your wife to have a satisfying sex life?" Cayetano pressed.

"I wouldn't know anymore," said Escudero.

But Cayetano went on: "I'm speaking in a hypothetical — I assume you will have a wife again. As I know, you are currently in love again."

"That's a totally different matter," said Escudero, who had admitted his affair with actress Heart Evangelista.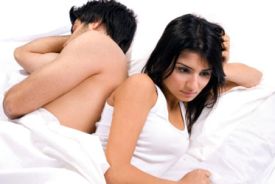 I just can't help but wonder. Since when does a Philippine Senator concern himself or herself with how "satisfying" sex is between two Filipinos? In my simplistic view on the matter, one can reasonably argue that safety — in most things even beyond sexual activity — is a state concern. But is the degree of satisfaction a person gets from his or her sexual activity a matter of state? I don't think so. That's personal.
So obviously, Alan Peter Cayetano (brother of Pia and also a Senator) missed the real point by a planet when he chimed in…
Sen. Alan Peter Cayetano also defended his sister's bill, saying "What is the discomfort with that phrase? Is it because we are prude? Malaswa? If we all desire a safe and fulfilling sex life, malaswa ba per se? We can find a language that means the same thing."
It's not about "discomfort" attorneys. It's about jurisdiction.
Just like one cannot legislate good manners into a society, there is no point in trying to legislate satisfying sex. For the latter to happen there are lots of books on the subject to refer to and perhaps some pills one can take. But all-in-all, being good in bed is a personal aspiration and women tolerating lousy lovers is a personal choice which, even if they get wrong, is not likely to threaten the overall wellbeing of the state.
Perhaps the real underlying issue is in Filipino maledom. Considering that "satisfying sex" is an issue close to the heart of certain female Senators, maybe it might help to delve into some of the possible root causes behind unsatisfying sex — perhaps the renowned narcissistic character of Filipino men…
The behavior of narcissists on the Net mirrors what they are like in real life. In real life, they most likely also tend to use verbal abuse and force their way through even with their loved ones or those close to them. This is why you see a lot of Filipinas suffering in harmful relationships. It is a result of a combination of a society that suppresses women and a society that harbors machismo or excessive masculinity at the same time. It is quite destructive if you ask me.
Perhaps the Cayetano siblings in the Philippine Senate may need to reflect and, as the Jedi Masters recommend, search their feelings to understand where in their subconcious their pre-occupation with "satisfying sex" may be coming from.
benign0 is the Webmaster of GetRealPhilippines.com.