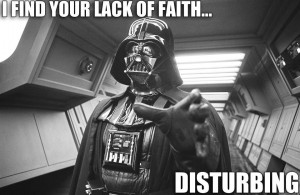 Get Real Philippines has always seen poverty as one of the biggest problems of the country. That's why we would usually recoil when someone says poverty is not a problem. Well, at least I did.
Bishop Gilbert Garcera of the archdiocese of Daet made a statement to oppose the recently signed Reproductive Health or RH Law, one that the Catholic church opposed aggressively. What I consider the highlights of his statements are, as taken from the Inquirer article (edit: if he was quoted accurately):
'The huge Philippine population could be part of "God's plan for Filipinos to be caregivers to aging nations whose populations had become stagnant."'

'Many Filipino women would make "good wives" for foreigners in countries that have low population growth.'

'When you help poor people they help themselves too. This is the reason we have so many pedicab drivers, for instance.'

'He said that the overpopulation that breeds poverty was not a problem because poverty itself was not a problem.'
These are the very things I shot down in my previous article about some Catholic arguments against the then-RH Bill. I am not a fan or supporter of the RH Law, but some opponents have used the wrong arguments against it. While some are alarmed with the bishop saying something like "overpopulation is good," that itself may not be the problem. His statement on poverty is the most disturbing one. One's attitude towards some issues is often influenced by how they see connected problems.
What the bishop says of course angers those who say that having more children than you can feed is irresponsible and wrong. It angers those who say that Filipinos should have jobs at home and OFWism has a high social cost (does he know of the OFWs who take other wives or husbands even if they have spouses in the Ph, or OFWs with spouses who philander at home, abuses by employers, the pain of separated family members, the hassle of being an OFW, etc.?). It also angers those who are against giving off your daughters to foreigners (so their descendants will live elsewhere and may cease becoming Filipinos). Many of us also know that there are poor people who do not try to help themselves, but wait instead for dole outs from programs like the Conditional Cash Transfer.
But the most tragic issue is that poverty is not a problem for him.
Perhaps the bishop was trying to use perspective as a way of de-problemizing something. He probably tried to follow the lines of "positive thinking," wherein, if you try to stop seeing something as a problem, it will cease to become a problem. But the thing is, reality doesn't always work that way, and de-problemizing something may actually do more harm than help. For example, I doubt one can easily de-problemize their child dying of starvation.

In some way, it looks like the bishop is encouraging something that we bloggers in GRP have long recognized as a problem:
denial
. Bishop Garcera seems to have attempted to deny a problem and say "nothing's happening here." It would seem that the bishop's statement shows a severe disconnect from reality, and an attitude of trying to come up with any argument, no matter how flawed and failed, to defend one's stubborn and unchangeable stance.
From my own faith, I would argue that poverty is something God hates. The Bible has continually portrayed poverty as a problem, something that Bishop Garcera seems to miss. That's why the Bible commands us to help the poor; we must do something to help people out of poverty. Poverty causes people to suffer and it destroys the creation of God that bears his image. Bishop Garcera on the other hand seems to agree with keeping a problem unsolved because it reportedly "brings people closer to God."
I wonder how many people have the same opinion as this bishop. GRP blogger have said before that a country's leaders, even religious leaders, reflect the people themselves. Perhaps we need to encourage more people to individually dissent from their "leaders," since that freedom is after all a God-given right.
EDIT: Some people have warned me that the Inquirer article may have misquoted Garcera. Let me make it clear: whether or not Garcera said it, the issue is that "poverty is not a problem" is wrong for me. Since it's in the article, someone may agree with it. But I never will.
I believe, as my cohorts here do, that what Filipinos embrace as their culture is what actually pulls the country down. And those who seem to be anti-dictators, who may also believe themselves to be "heroes," are the real dictators.