Filipinos follow American showbiz, American sport, American fashion, parrot American accents, ape American attitudes and, yes, act out American politics. Indeed, Filipinos were all but carried away by US election fever trooping to "mock US elections" organised by the US Embassy in Manila and whooping it up after the victory at the polls of re-electionist President Barack Obama…
Like the rest of America, Filipinos were caught up in the election fever as gleaned from comments, either for incumbent President Obama or his Republican challenger, made in social media platforms.

So active were Filipino netizens that one Eric Cham tweeted in jest, "Parang biglang dumami US citizens sa timeline ko ah." Later he said, "I don't think your tweets can guarantee you a US visa," and told friends to "go back to work."

"P-Noy (Aquino) is still our president. Don't get carried away," he joked in Filipino.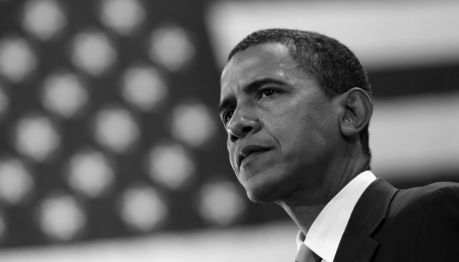 Like our beholdenness to all things American, this bizarre fixation on an event and, specifically, personalities who in the bigger scheme of things do not really matter to the ordinary Pinoy schmoe, simply mirrors the Filipino's historically consistent need for validation and escape — that of their being America's former Mini-Me in Asia and of its former colonial master's endurance as a beacon that guides their march to the future.
Yet, pressed to find meaning relevant to Filipinos in Obama's victory (as perhaps will have been the same case had Republican candidate Mitt Romney won), Filipinos are left scratching their heads. Heck, if hot shot Walden Bello himself doesn't have a clue, what hope does the average "social media practitioner" have of finding meaning much more publishing insightful content on their blogs and Twitter timelines?
I leave Washington with a distinct feeling of ambivalence. I think Obama is better for the American people, but while I think a Romney victory would have had worse consequences for the world, as mentioned above, I do not think the Obama victory will spell a significant difference in Washington's relations with the rest of the world.
Indeed, even in an article given the title Why Obama is better for the Philippines, Star columnist William Esposo could only come up with this tired old gem:
Filipinos should be elated over the Obama victory. Forget about those religion-tainted issues like pro-life. Let clerics fight that out with governments all over the world. Our concern should focus on how a fair and more equitable relationship with the US could help jumpstart our economy and help us in protecting our territory from Chinese threats to take it away from us. Thus far, President Obama has been very supportive in terms of sending strong signals that the US will help the Philippines should China opt to be aggressive. Our armed forces are being upgraded, although not enough to discourage a determined China if they wanted to grab Philippine territory.
But of course. National defense. More precisely, national rescue. Fact is, the Philippines, 66 years after being granted independence by Uncle Sam remains the same old pathetic damsel in distress. And just about any US president who will be willing to give his country's erstwhile Mini-Me even just a passing glance during his term to make sure the old colony is not being trampled upon by one or a couple of its lucrative trading partners in the region will be relevant to Filipinos.
That's about as far as the US elections' relevance to Filipinos go. It is relevant to sponsored bloggers and journalists who find the same novelty backpacking tourists find in eating scrambled eggs and bacon in diners in Ohio. But to the average Pinoy schmoe waiting for her next celphone load from her American papa or the next remittance check from his absentee parent, what is really relevant as far as America goes is the US dollar exchange rate versus the Philippine peso. A strong economy that pushes the peso's value higher, contrary to popular belief, is really not good to the archetypical Pinoy gazing towards the sky mouth agape.
benign0 is the Webmaster of GetRealPhilippines.com.