So I read today that some members of a San Beda College fraternity that goes by the name Lex Leonum Fraternitas were expelled after they were linked by that school's disciplinary committee to the death of neophyte Marc Andre Marcos allegedly from injuries he sustained while participating in that fraternity's initiation or "hazing" rights. According to an Inquirer news report, "Marcos, 21, a native of Ramos, Tarlac province, succumbed to severe injuries while being treated at De La Salle University Medical Center on July 30, a day after the fraternity rites." San Beda's disciplinary committee ruled…
"Undeniably, Lex Leonum employs physical violence during its initiation rites," it said, pointing out that this is prohibited under the school's code of conduct. "San Beda College has no choice but to impose the maximum administrative sanction when the moral depravity of the student concerned is so grave as to be beyond redemption," it added.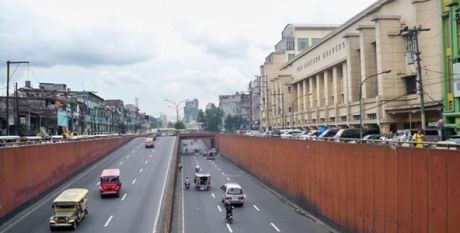 What a tragic waste — to die for one's fraternity. But I find it even more bizarre that people would inflict such harm in the name of one's frat not just during hazing but in these idiotic rumbles that happen every now and then in campuses all over the Philippines. What's the matter with these people??
I had a boyfriend in college who was a fratman. He was a member of one of the more prominent frats in our campus — a frat, it seemed to me, geared mainly for lawyers. What is it with frats and lawyers anyway? Why is being in a frat so important to the lawyering profession?? Strangely, that boyfriend wasn't in a pre-law course so I surmise, he didn't have plans to be a lawyer at the time (and, as it turned out, he is not a lawyer today). Me being the ditz that I was back then, it didn't occur to me to ask these questions.
Anyway, I kinda worked out about a couple of weeks into our being 'on' that girlfriends of fratmen were expected to make tambay (hang out) in the frat tambayan (hang out place) in between classes. Note, as an aside, that unlike in the US, there were no frat houses in our campus, only tambayans that consisted of, well, a bench (or a bunch of them) where one sits. The better-endowed of organizations and frats in our campus furnished their tambayans with a table or two as well.
So I found myself spending free time time parking my bum in this frat tambayan alongside those of the other fratmens' trophy girlfriends. We were all armed with one form of pamaypay or another which we frantically flapped to keep our flowing Palmolive shampooed hair from getting matted against our sweaty napes — as if our short skirts didn't leave enough skin acreage for excess muggy heat to radiate out of our anatomies. It is well worth noting that most coeds in our college wore jeans to class. Fratmens' squeezes (or at least those in my then boyfriend's frat) wore skirts. Short ones.
Needless to say, I got over all that pretty quickly. I look back and see that epiphany on my part on the pretentiousness of the whole setup as a milestone in my beginning emergence from ditzhood (which, as I recall, began in my sophomore year). I went on to another 6-8 months of being 'on' with that frat guy before I ran out of excuses to avoid the ditzy company in the frat tambayan and, well, wearing a skirt most days of the week.
My point being, if that's the sort of world (albeit seen through the female eyes of a former ditz) that would-be neophytes are planning to risk their young lives to be a part of, perhaps they should think again. And as to their future brods' supposedly mandated loyalty to one another, well, consider that I can't recall my former boyfriend's brods in the tambayan being brotherly enough to avoid trying to sneak a look down the blouses or up the skirts of their brods' girlfriends whenever they could.
Frustrated artist doing geek for a living.