"There's three sides to every story, baby. There's yours and there's mine and the cold, hard truth."
Long Way Home Don Henley
On October 2012 a man meeting his family at a local restaurant   was threatened to be arrested . This man's only crime was parking in a restaurant that just happened to have His "Excellency" as a co patron. What I find fascinating is when you Google the significant details (Howard Calleja Korean Garden), it just does not show up in the higher circulated news outlets like Inquirer and Philippine Star. Then again those outlets coddle the current President the same way he was coddled  since birth by his mother, sister and yayas. Don't know about you but I can't find an accomplished leader who was able to rise above six decades of coddling. Leaders are shaped by adversity. Nobody has been able to point out to me Noynoy Aquino's pre-election history of problem solving and adversity handling. No one. If there is any position on Earth where you face adversity it's as President of this country. You can see for yourself, in response to adversity his response is either have the stable of spokespersons handle it or when the words positively absolutely have to come out of his mouth, he blames GMA.
Noynoy throughout his life has never competed  in anything. Let me qualify that. He has never competed in anything where last name has no relevance. Let me give you an example. Jeffrey Jordan 's  basketball skills were good enough to get him a basketball scholarship to  some decent basketball schools. Unfairly though because of his last name some might have been expecting NBA greatness. Some people find sports irrelevant to real life. I say it's more real than many give it credit for. General managers of sports teams are like general managers of any business. They look at their objective and they gather tools and labor to help them in their effort to get to that objective. An NBA GM looks at a players resume and decides whether or not that player could be useful for their organization. The resume is based purely on performance and attitude. Your typical NBA team is based on a collection of outside shooters, passers , big men, rebounders and ball handlers. You will find many championship teams not only have skilled players but players who   also   understand how their skills fit in the team scheme.   In the NBA, players are judged by what they done while competing. Unfortunately for Jeffrey   Jordan   , he is currently out of basketball without even an NBA tryout.
The reality is very few players on Earth are cut out to be NBA players. Its based on skill. Skill is something you need to compete. In the NBA there is no such thing as name recognition guaranteeing you anything. Noynoy never has competed . If you want to build a case against political dynasty look at the world of professional sport. Sports may be trivial but they sure as hell are far more bottom line oriented than politics.  The way I see it, sports depends more on real skills and less on perception than politics does.   For someone who has never competed Noynoy  does play the blame game very very well.
What do U2   , Laura Branigan , Van Morrison  and Noynoy Aquino have in common? They all love to sing about Gloria.  Whether in Laos  or New Zealand  give Noynoy a mic and an audience anytime anyplace and her name will be uttered.  Two and a half years into his reign he still can't grasp the common phrase "let it go". Of course I think he can't let it go because like Zack Mayo in An Officer and A Gentlemen he has "nowhere else to go".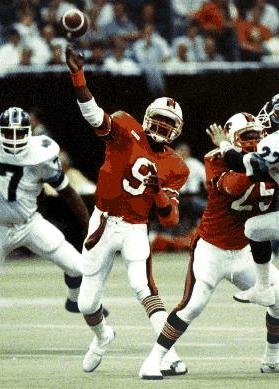 The greatest leaders in the history of the world have been scrutinized and questioned. It's their ability to rise above it and get things done that sets them apart. Unfortunately we are saddled with someone elected to the highest position in the land who is the classic can dish it out but can't take it . I have no idea how we are supposed to go anywhere as a society if we don't have the discretion to be able to ask questions of our elected officials. I also have no idea why we have elected officials that feel exempt from from having to stand up to questioning. Maybe that might come from having such a cushy life that standing up for anything is a novelty. Anybody in a position of responsibility will face critics during crunch time. Roy Dewalt of the B.C. Lions was constantly harped on for never being able to win the big game. In 1983 the team came up one point short in the final against Mouse Davis' run and shoot offence. I personally heard a football guy  (someone who knew the industry ) "The Lions have a dummy at quarterback". Did  Dewalt  come up with a plan to eliminate his critics? Did he go cry in the corner? He put his nose to the grindstone and in 1985 the Lions obliterated the Hamilton Tigercats for their first Grey Cup in three decades. I saw one fan hold up a banner "We're sorry Roy!". That always stuck with me. Roy Dewalt had the intestinal fortitude to turn boos into cheers.
I have relatives that tell me not to write because I am critical of what I see in the President. I always have the same answer, do I I just bend over and accept everything from the Triumvirate of Truth   like it's gospel? I do know one fundamental thing to be true. Get anybody who will defend Noynoy Aquino to the end and they will mention Gloria in about 34.7 seconds. In a way relatives that tell me not to write about Noynoy reflect the thinking of the Grand Dragon himself. Play favorites and don't benefit from those critical. Just sugar coat everything. Only Noynoy is allowed to put down anything as he has shown in functions where he is an invited guest . Yet he must project this aura of flawlessness.   There was one such event where he  addressed the business community with absolutely no modesty and describes himself as a hybrid of Winston Churchill moxy   and Mahatma Gandhi's values. One who takes on challenges and responsibility while remaining moral. A quick Google search using the words "Noynoy Integrity Summit" yielded  a report by the Inquirer, my own dissection and interpretation of the event  as well as someone who far more impressed by Noynoy's words than I was.
This goes back to my main topic of this post. Wouldn't you agree that the President whose security detail is instructed to arrest the driver of a car who is parking in a restaurant where the boss  is dining is far more news worthy than Noynoy discussing his love life or lack thereof? As the editorial suggests , it exposes the hypocrisy of this daang matuwid. A citizen can't even park in a restaurant where his family is waiting for him   . Yet as Angeles  suggests   there is this double standard   evident that night which is exactly what Noynoy has been accused of whether it's Padaca   , Puno  or Trillanes .
Sorry, our most well known columnists in these country are compromised . The Internet gives us a chance to counteract that. The Cybercrime libel act (now under  TRO) gives the ones doing the compromising the ability to snuff out those speaking out their compromising. I pointed out two cases that were all but ignored by the mainstream press. If outlets like the Tribune  and the Manila Standard are fabricating stories about the current administration where is the outcry? Where are the libel suits? If If you ever glance  at the title of the local edition of Business World it says right there  " a newspaper is a public trust" It is only natural to look at a leader's actions and see if it's aligned with their promises. I showed you two stories, one where the Wang Wang eliminator's immediate staff seem to not show grace and consideration  to co patrons at a restaurant. That alleged show of force is in direct contradiction to his battle cry of Daang Matuwid. If a newspaper is a public trust why aren't the leading broadsheets covering this?
I told you about a guy who you likely have never heard of named Roy Dewalt. A man who was doubted and booed yet eliminated the boos through determination. Noynoy's idea of eliminating the boos it seems  is by eliminating the booers and performing a choke hold on the mainstream press. What do you expect from someone who has never had to compete?
Putting a very sharp needle into the balloon known as Pinoy Pride since 2012.