I mean, think about it. Filipinos worship virtually everything American. They follow American showbiz, American sport (NBA in particular), mimic American accents, and bicker socially and politically, in a manner similar to Americans. Filipinos copied the American style of government and the concept of democracy wholesale. Filipinos are using (but hardly maintaining) what remains of American infrastructure that was built before and after the second World War. Filipinos also copied American consumerism.
Filipinos want the American Joe to take them away from their self-inflicted wretchedness. Filipinos flock to the United States in hopes of achieving a better life for themselves and their families. So, why not just bring America here by becoming a state of the Union? We're virtually a US state in everything but name anyway.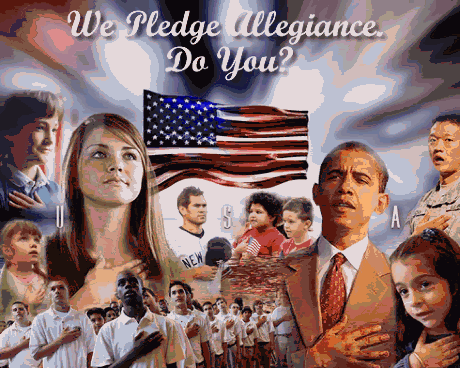 Why bring this up now, in light of the recently concluded presidential elections in the United States? Filipinos also stayed glued to their TV's and social media to follow their election blow-by-blow, by the way. Well, Puerto Rico, an unincorporated US territory, has just undergone a two-part referendum. The first part asks the citizens whether they want the relationship with the US to change. The second part gives those who said yes three options: statehood, sovereign free association (which allows more autonomy), and independence. Statehood garnered the most votes by 61 percent. Now that's what you call voted by the majority; compare that with the measly 40-42 percent of the popular vote BS Aquino gathered which he and his flunkies packaged as an "overwhelming majority" and a "mandate of the people".
Why don't we admit this to ourselves: despite what the chattering classes say about how America's well-being affects the rest of the world, or how concerned they are about how the leader of the only remaining superpower in the world will approach foreign relations, etc., there are actually more practical underlying reasons why Filipinos are fixated on things American, especially the recently concluded elections. I summarized these in a comment of mine on that very same article:
National defense – Filipinos need US military intervention in their neck of the woods, even if they will not admit it or say otherwise in public. The Philippine army appears utterly incapable of defending our territories from external threats. Hell, they can't even quell internal threats that well, and without incurring huge troop losses!
The US Dollar – Philippine Peso exchange rate – It's not hard to guess that Filipinos prefer a high exchange rate, say something to the tune of 50-60 pesos to the dollar. They would rather have it that the money that stateside kababayans send home will be worth more here. Apart from that, there are Filipinos who have sidelines involving businesses or people in the US, so they'll get paid in dollars. Naturally, they want more bang for their buck.
Besides, people carry US dollars simply because it's a reference currency in the international monetary system.
The flow of US goods to the palamunins (freeloaders) back home – Imagine if America, for some reason or another, suddenly became tighter on immigration and admission of foreign nationals into American territories. Filipinos will find it harder to send and obtain sustento from the land of the "free", the land of milk and honey.
Bottom line is that Filipinos want to make sure that the leech stays firmly attached to the host. Where the master goes, the spoiled brat dog with the outstretched tongue will follow.
Admission to the Union presents a solution to the three concerns above.
By becoming a state, US bases are virtually guaranteed here. Naturally, the federal government needs to help the state defend its territory from all threats. Our geographical position in south-east Asia also affords the US one of the best positions to keep tabs on its chief economic rival, China. It also affords them a chance to follow leads into terrorist groups alleged to have links within the Philippines. Can you imagine how good the Americans will have it here in terms of gathering intelligence?
As a state, the Philippines will now use the US Dollar as its official currency. No more worrying over converting to the peso and deeming it worthless. No more considering US goods expensive because now we'll gain even better access to them. The sustento will come much easier, and cheaper. The palamunins will have their fill of US goods up to their eyeballs. No more having to suffer endless lines and failed interviews for that much coveted blue passport; everyone in the Philippines will have one. No more wishing for the locals that the white American will come to their shores either; they will come, if only to initially satisfy their curiosity about this potential newest entry into the Union. Whether they stay long-term or not, is entirely up to us.
I very much doubt, though, that this will go over easy with local politicians and oligarchs. They pretty much want the whole pie of influence over the Philippine scene kept to themselves. I warrant a guess that American politicians and businesses, when they come over here after we're admitted into the Union, have a bigger and better chance of running the Philippines better and in the interest of the people then those oligarchs ever will.
The road to statehood isn't that simple, though. Concurrent with conducting a referendum on becoming a state of the Union is conducting a referendum on whether Visayas and Mindanao want to remain part of the Philippines if it is admitted. After all, BS Aquino has shown that he is all too willing to give away parts of the Mindanao and ARMM to the Moro Islamic Liberation front; perhaps other regions have an equal claim to self-rule too. The unitary central government in Imperial Manila appears little concerned about Visayas and Mindanao anyway, except come election time and when there are prominent sycophants from those regions. They seem perfectly capable of governing themselves even without much intervention from Imperial Manila; the question is do they want to secede from an entity that is looking more and more like a failed state with each passing day? However, I don't see it making logical sense for Cordillera, a landlocked region, to exclude itself from the rest of Luzon should they decide to become a state of the Union. Sorry guys, you're going to have to come with us.
Add to that the deliberations and discussions that the US Congress will have to go through with this, and I say that the road looks bumpier and bleaker than ever.
There's a question that needs to be asked: what would be the benefit to the Union to admit us? Well, as I mentioned above, the federal government will be able to have a bird's eye view of what's happening around Asia, especially China. They'll also have better access to information about anti-US groups with alleged links in the region; that is, if they can manage their sources. They will also have access to the abundant natural resources present in the islands; perhaps they'll take better care of them too than what Filipinos have done. Let's not neglect to mention that with our large and ever-growing population, I'm guessing that the Philippines will become a heavily contested state come election time. I'm pretty sure we have a bigger population than California, even without Visayas and Mindanao. If California is worth 55 electoral votes, the most among all the states, imagine how many the Philippines will be worth.
To our American expatriate friends, you may find this sort of discussion of the Philippines considering becoming a state of the Union appalling. Let me make it clear that this whole thing is more of a thought exercise than an actual call for Filipinos to consider admission into the Union. No doubt quite a few of you preferred to settle here to escape whatever it is you didn't like about American society. However, I'm pretty sure many of you were shocked/surprised to find out that Filipinos act like mini-me Americans; it's as if you never left. Besides, with things as they are here, this won't happen anytime soon. You've got to admit though, this thought exercise was fun!
As for us Filipinos, well, we'll just have to keep dreaming. We want a better future for ourselves? Stop voting in incompetent and undeserving officials. Stop acting like a victim. Stop blaming everyone else but yourselves for wrong decisions. Stop propagating the palamunin culture. Stop putting your self-interests above the common good. Stop the culture of crab mentality and bad pakikisama Stop acting like onion-skinned crybabies with big egos. Stop demanding respect and start earning it. Stop the culture of mistrust.
We should strive for a Philippines that can stand on its own but better integrated into the international community. Once the Philippines can stand on its own two feet, we have a reason to be truly proud of ourselves.
[Photo courtesy: US Observer]
А вы, друзья, как ни садитесь, все в музыканты не годитесь. – But you, my friends, however you sit, not all as musicians fit.