So what's everybody's verdict on the reuniting of Robert Pattinson and Kristen Stewart? Is it even possible to continue having a relationship with someone who cheated on you? Perhaps money talks. Their new movie The Twilight Saga: Breaking Dawn Part II, the last in the series of 'Twilight' vampire movies is a hit. Romance needs to be credible on and off screen when pitching tales of perpetually morose teenage vampires to a teenage audience.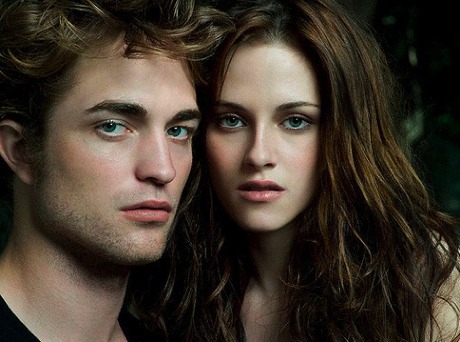 [Photo courtesy iFresh News.]
I'm sure guys have something to say about this. Specifically what they think of Pattinson who is the cheatee taking back the cheater. Does doing so take away some of his macho points?
It seems Rob's family and friends think so…
"It's been awful for his family and friends to watch him, under the glare of the world, next to this woman who cheated on him and broke his heart," a source told British newspaper The Sun.

"Many held back while he was promoting the movie. But now they are making their feelings known."

"He has to ditch her. She is making him look like a total idiot," they added.
Personally, it'd drive me nuts picturing my partner in the arms of another. But I read somewhere that sexual infidelity is particularly hard on males…
"The emotion of jealousy shows clear evidence of evolution's fingerprints," Kuhle told LiveScience. "Natural selection has designed men to be acutely sensitive to being cuckolded and women to losing their partner's time, attention and resources. Our skulls house a Stone Age mind in a modern-day world."

Male victims asked cheaters about sex — with questions such as "Did you have sex with him?" — about 57 percent of the time, in contrast to female victims, who did so just 29 percent of the time. Female victims asked about emotion with questions such as "Do you love her?" in 71 percent of cases, compared with just 43 percent for male victims.
Makes sense, I guess. In a sense, you gotta admire Rob. He's doing a good job overcoming his male inclinations getting back together with Kristin.
Frustrated artist doing geek for a living.