Again we encounter another instance of the violent nature of Filipinos — a people expats have for so long warned one shouldn't cross as they (1) don't fight fair and (2) hold deadly unshakable grudges. Last night saw the murder of George Anikow, a former US Marine officer and spouse of a US Embassy staff member allegedly in the hands of a gang of enraged Filipino men at the gate of posh Makati village Bel Air. What was initially a mild altercation between Anikow and the party of four young men reportedly turned into a brawl that left Anikow mortally wounded from stab wounds.
During the brawl, Anikow ran away from the suspects but they chased him. When the four caught up with Anikow, they continued to beat up the former US serviceman until he fell to the ground.

A wounded Anikow was left on street. One of the suspects told Saavadera: "Huwag ka magsusumbong, huwag mong kunin plate number namin, gago yan (Don't tell, don't get our plate number, he is a fool)."
One can understand getting beat up in a brawl. But to wield a knife in one is just so, well, Pinoy. For a nation that idolises boxers, one wonders why the idea of fighting fair mano-y-mano seems lost in the typical Filipino male.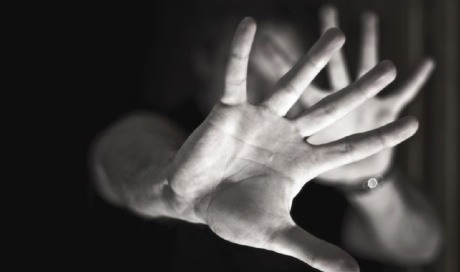 Coincidentallty, the issue of violence against women happens to be the subject of an awareness campaign currently being waged online. It seems, however, violence perpetrated by Filipinos is really something whose victims transcend gender, class, and even nationality. The Anikow case highlights the random nature and greater breadth of impact of Filipino-perpetrated violence; Anikow being male and a US national, and the perpetrators described as being "businessmen" driving a presumably expensive Volvo sport utility vehicle.
Indeed, even top Filipino politicians are not immune from this violent nature that seems to characterise the Filipino condition. Recall back in September 2009 when former Ilocos Sur governor and former deputy national security adviser Chavit Singson allegedly beat up his partner Rachel Tiongson whom he suspected of being unfaithful. In my classic piece Impunity and the Filipino Male, I make a generalisation on the basis of that incident…
This is specially so, given the very character of Singson himself — a shining specimen representative of the flaccid machismo of the Pinoy male evident in the kind of cinema we enjoy and the sort of people we look up to for leadership.

So while the usual "experts" will have their tongues wagging about that quintessentially-Filipino story of the influential man walking away from a crime with no more than a token slap on the wrist (easy targets for the chronically self-righteous pundit), let us make like more intelligent beings for even one moment and reflect. For that matter, and considering how, for most of us, this moment of reflection is likely to occur inside our cars while stuck in Manila's traffic, look around and observe the behaviour of the average Filipino driver. How many acts made with impunity do we see transpiring before our eyes within, say, an hour? Or even within a minute?
This is after all a nation where assassins riding tandem on motorcycles can be hired for a hit for no more than Php10,000 (a little more than USD200). It is quite amazing that the Philippines is not on Uncle Sam's permanent travel ban list. The simplest misunderstanding, misconstrued look, or unintended slight can provoke a massive feudal vendetta that could last generations. It seems to all stem from the world-renowned pipsqueak ego of the Filipino…
A simple misunderstanding can turn a non-issue into a nasty national spectacle. If you don't believe me, just google the name "Ampatuan" or look up that fight at the Valley Golf Club in Manila that turned really violent when two prominent families just couldn't stand each other's presence. Even the funeral of the late President Corazon Aquino was all about bruised egoes for it was said that the family wanted to heed her wishes not to have a state funeral just to spite President Gloria Arroyo.
The Filipino's taste for petty violence has spawned lively viral video circuses many times. Recall the Thrilla in NAIA involving Ramon Tulfo, Raymart Santiago and Claudine Barretto, Robert Carabuna vs the MMDA, and other such nuggets of Pinoy class. Perhaps there is something to be said about the way Filipino men are raised — or not raised as the case may be for the entire generation of Filipinos absentee-parented by the modern-day "heroes" of this sad nation, the Overseas Foreign Workers (OFW).
All the dots seem to connect — us being supposedly the most emotional society in the world, coupled with our bad case of collective narcissistic personality disorder all under the umbrella of the nation's profound culture of impunity.
A person suffering from narcissistic personality disorder has been described as someone with "an inflated sense of self-importance and an extreme preoccupation with themselves". The cause of this disorder is said to be unknown but the disorder can be traced back to bad genes; abusive household or perhaps demonic possession…ok, that last one is a bit of a stretch. But you can just imagine the kind of environment that will breed or develop a personality disorder such as that.
Well, considering that the Filipino condition (1) afflicts both islands and expat Pinoys across generations, (2) can be traced back to households where "children are used for adults' pleasure [and often] made to dance the Ocho-Ocho, Spaghetti Dance or other funny dances just to make the adults laugh," and (3) is propagated by a state religion that encourages its flock to believe in their entitlement to a special place in the overall scheme of things, I'd say the above is spot on.
benign0 is the Webmaster of GetRealPhilippines.com.