Fellow GRP writer Ilda nailed it quite succinctly: Filipinos are overly emotional. Emotions are known to drive people to do irrational things, and Filipinos are no exception to this rule. Whenever people let their emotions guide their decision-making, they display a lack of ability to think things through logically.
On the other hand, Filipinos pride themselves in being the freest democracy in Asia. They grew tired of someone they deemed a dictator 26 years before, decided to throw him and his family out, and the rest is history. Freed from the "yoke of oppression", as Filipinos are wont to call it, they set out to undertake an experiment with democracy and freedom that continues to this day. The results speak for themselves.
It makes one wonder: is there a link between being overly emotional and being free, in the Philippine context?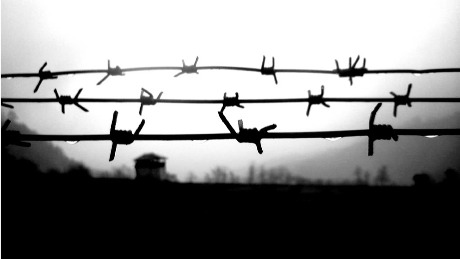 Politics in the Philippines is, for the most part, characterized by emotional hooks to popular sentiment, and appeals to how people intangibly feel. Concrete evidence, such as platforms, that can be quantified and more easily translated to a credible road map for what people in government plan to do, take a backseat, or are even totally ignored. Need examples?
Cory Aquino was voted in due to the popular belief of "tama na, sobra na" (enough is enough) when it came to Marcos' so-called tyranny.

Erap was voted in because the people felt his roles as an action star would translate into a competent president.

FPJ was nearly elected in 2004, due to similar reasons as to why the people voted in Erap.

Gloria Arroyo felt the wrath of the angry mob, particularly because she wasn't popular with the media. The media had been able to brainwash the people into blaming her for everything gone wrong.

Erap nearly won again in 2010. Enough said.

Noynoy Aquino was catapulted into the presidency because of an outpouring of grief for his dead mother.
It's quite easy to see that whenever Filipinos had to make that tough decision of electing a president, they used their "gut" instead of analyzing data rationally and logically at least four times. If the state of the Philippines today is any indication, the combination of being 'free' and using emotion to guide one's decisions has been nothing but a recipe for disaster.
The whole point of being a democracy is to hold your leaders accountable. It is not freedom, as some people believe. If you ask a Filipino now what it means to be 'free', more likely he/she will give you the impression that it means to do something that person wants, without regard for the consequences. Add to that the baseless sense that Filipinos have of self-importance which they put above everything and everyone else, and you have an entity that is out of control. No wonder, then, that you have an out-of-control society.
Filipinos think that being emotionally controlled is no fun. Some of them thumb their noses down on people who are level-headed, and call them pessimists and negative people. Filipinos focus too much on looking for good vibes but often fail to provide anything substantial to feel happy about. Filipinos are more often than not in party mode; when there's still work remaining to be done, a lot of the lazy bums shrug it off and do the all-too-familiar bahala-na dance.
What may sail over the heads of the average Filipino is that logical and rational thinking isn't a gift that only other ethnic groups have. It is an ability that can be learned. It requires discipline and restraint to do so. There of course, lies the problem for Filipinos. Mention to them the words discipline and restraint and they think it is an attack on their "freedom". Mention to them the word responsibility, and most likely you will get ignored, laughed at, or worst, subject to an emo rant. Filipinos don't like discipline or responsibility; it cramps their style.
It seems then, that Filipinos emulated the wrong aspects of individualism and sense of community. In the former, they emulated the "don't cramp my style┝ behavior. With the latter, they emulated the "pakikisama" aspect and came up with a forced conformance to a group "consensus", regardless of whether it is right or wrong.
It's much easier to use one's emotions as a guide to do things, but the problem with uncontrolled emotions is that it's like an unsheathed weapon. One can harm, hurt, cut, or even kill with it. It's also much easier to take whatever "freedom" one has for granted but conveniently ignore the responsibility that comes with the freedom. Whenever you step on someone else's freedom and/or rights, it leads to conflict and problems. Rationality and discipline are in woefully short supply here.
Filipinos more often than not do things emotionally. They think that being emotional is a good thing but it only shows that judgment gets clouded with it. Filipinos will defend their "freedom" to the death, but they don't understand the responsibilities that come with it.
What have been the results so far of having such unsheathed emotion and unbridled democracy in the Philippines? A self-destructive culture of mediocrity. No feel good emotional tagline is going to erase that reality.
А вы, друзья, как ни садитесь, все в музыканты не годитесь. – But you, my friends, however you sit, not all as musicians fit.