I mean, really. What relevance does the outcome of the presidential elections in the United States have on the future fortunes of the average Filipino schmoe? If an entire raft of Philippine presidents have themselves exhibited pratically zero influence on the fortunes of entire generations of Filipinos, what impact can the very miniscule difference between a Mitt Romney and a Barack Obama presidency have on the Philippines?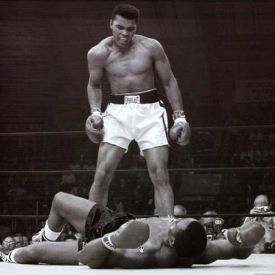 The way the Philippines' chattering classes fixate themselves on the comings and goings of the US campaign, exchanging one inconsequential factoid or another, and "reporting" these on their social media timelines, you'd think the Philippines was still a colony of the United States. Hey wait…
Fact is, to ordinary Filipinos, the United States (or any caucasian country, for that matter) is just a nation of Joes. Filipinos look to Joe for their daily bread.
SUPPORT INDEPENDENT SOCIAL COMMENTARY!
Subscribe to our Substack community GRP Insider to receive by email our in-depth free weekly newsletter. Opt into a paid subscription and you'll get premium insider briefs and insights from us daily.
Subscribe to our Substack newsletter, GRP Insider!
Learn more
Hey Joe, wanna buy a watch?
Hey Joe, ten dollah – love ya long time!
If it is not their daily bread they are hounding Joe for, they are looking to him for a reason why they are still a nation of pathetic panhandlers. As in: "The intolerable and unrelieved suffering of the broad masses of the people under the US-directed [insert name of current Philippine president here] regime is generating social discontent and the rise of the revolutionary forces. All-out resistance of the Filipino people will defeat the all-out war of the enemy. The revolutionary movement will continue to gain strength by fighting the current regime and will be ready to face the next regime and deal with it according to circumstances." (Based on the usual commie "activist" rhetoric).
Beyond the next aid package or the next "meddling" brouhaha, lemme ask:
On what other body of traditional "thinking" do Filipinos regard America?
Cricket chirps…
I subsrcibe to an RSS feed that picks up all Inquirer.net news to do with the Filipino-American community. Content coming through that pipeline on a normal day is quite trivial: basically news on petty politics and intrigue amongst the raft of "prominent" community members hobnobbing across various two-bit Filipino community groups. "News" on who's been appointed to what council, committee, or whatnot. "News" on the latest feel good Filipino "Pride" event; i.e. the latest American of Filipino descent making waves in showbiz, one beauty contest or another, or the latest reality television show. Indeed, the biggest news to break the Filipino-American community in recent months is around how a prominent Filipino New Yorker was arrested for stealing from cancer foundation.
Beyond all that, one would be hard-pressed to find any kind of published insight on how the more subtle nuances of US politics really touch the lives of the average Filipino "homey". One wonders then what is fueling this quaint interest amongst the Filipino "intelligentsia" in the outcome of the US presidential elections. Perhaps it is just habit coming from a long but now degenerated relationship with a former colonial master.
If there was a Facebook for nations, the Philippines will have "unfriended" Uncle Sam in 1991 after kicking his boys out of her military bases to make room for her golf courses and casinos, but since then continue lurking around his profile or timeline, checking out who he's been dating lately and how he's looking nowadays.
Filipinos love to pretend that US presidential elections matter to them in ways that run deeper than that. And yet, in the words of the eminent Filipino blogger Ellen Tordesillas…
But there should be no illusion of a major change in their foreign policy attitude towards the Philippines. Whatever party would be in power in the United States, whoever would wield the most power in China, they would all prioritize their national interest in dealing with other countries.
Noooo… really?
benign0 is the Webmaster of GetRealPhilippines.com.