As the debate over the prospect of the continued efficacy, eventual repeal, or possible amendment of the recently-enacted Republic Act 10175 (a.k.a. the Philippine Cybercrime Prevention Act of 2012) lights up the Philippine social media "activism" scene, there remains the elephant in the room highlighted by blogger Jaime Oscar Salazar who goes by the handle @randomsalt on Twitter. Considering the centrepiece of the raging chatter over RA 10175 is its stipulations on criminal acts of libel, Salazar revisits in a recent tweet what in essence is a peek into what could be an interesting aspect of the character of the CEO of "social news network" Rappler.com.
The #cybercrime-related elephant in the @rapplerdotcom room is how @maria_ressa once accused @radikalchick of libel. http://randomsalt.wordpress.com/2012/01/16/ressas-reckless-rappling/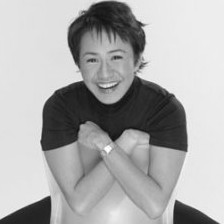 Rappler.com is the Philippines' self-anointed national institute of citizen journalism — a "social news network" in the words coined by the self-described "thought leaders" who preside over its army of "online journalists". Its flagship initiative is a road show dubbed the "Social Media for Social Change Chat Series" where top Rappler "online journalists" tour the country to speak about the dawn of wondrous social change made possible by the advent of "social media" activism which Rappler, presumably, is in the forefront of.
However, for a "social news network" (a term its "thought leaders" struggle to define), Rappler seems to struggle to keep its Establishment identity from shining through its veneer of grassroots hipness. Interestingly Ressa, who tweets under the handle @mariaressa, is selective when it comes to which netizens she allows to browse her Twitter timeline. Furthermore, her "Social Change Chat Series" is backed by big corporate sponsors — a feature that brings to question Rappler's ability to be truly above the very sort of traditional influence-peddling that social media "activists" worth their salt eschew.
But it is Salazar's highlighting of a slip made by Ressa in the midst of a simmering exchange with another blogger Katrina Stuart Santiago that reveals the kernel in a disturbing disjoint between the top-honcho "thought leader" and what her "social news network" supposedly stands for. Salazar's January 2012 article Ressa's reckless 'rappling' (Updated) provides an account of Ressa's seeming quickness to the draw when it comes to invoking the "L" word when slighted…
Blogger Katrina Stuart Santiago had earlier published "Going to the dogs", in which she stated her opinion on the discussion generated by a heated dispute between Rappler and the University of Santo Tomas (UST)–a dispute that was caused by a controversial story written by Rappler editor-at-large Marites Dañguilan-Vitug. Over the course of the post, Santiago raised what I believe to be important questions regarding the brave new world of online media and the directions that public discourse on such media needs–and has yet–to take. When said post was brought to Ressa's attention via a Twitter update, however, Ressa did not only take exception to Santiago's view that Rappler revealed a pro-administration bias by featuring the recently launched, meme-friendly tourism campaign, "It's More Fun in the Philippines" without investigating its costs, among others. In addition, Ressa pulled rank as a professional journalist and proceeded to imply that Santiago was guilty of libel: reckless moves that are utterly injurious to the digital citizenship that Ressa purports to be a passionate advocate of.
Salazar's indictment of Ressa's curious behaviour was short and sweet…
Surely someone of Ressa's stature needs no reminding that, in these islands, libel has all too often been used as a weapon with which to harass media workers…
There is irony in the way avid Ressa admirer Chinie Diaz gushes about Ressa, describing the "thought leader" as "AWESOME! So intelligent and and inspiring, and just bouncing with pep and positivity". But then in that same article Diaz also relates an encounter with Twitter star Bianca Gonzalez…
[Gonzalez a.k.a.] SuperBianca is super. She really is. She shared 10 different Twitter to-do's – all of which were really positive, full of sensitivity and sense – but I was most struck by her attitude toward her bashers.

She doesn't block them, and when she can, she responds with kindness — because she thinks they keep her grounded and real. And you know what? It works. She's one of the nicest, most down-to-earth celebs I've ever had the pleasure to meet.
What does this quaint episode tell us about Rappler.com and its elder "journalist" CEO? Quite simply, it highlights the struggle the self-described "social news network" site is experiencing grappling with its identity in the "social media" landscape it aspires to gain street creds within. So far, Rappler.com stands out as an over-dressed debutante trying to find a seat in a pulsing outdoor rock'n roll concert.
benign0 is the Webmaster of GetRealPhilippines.com.