Comparable to Filipinos' battle versus Republic Act 10175 (a.k.a. the Philippine Cybercrime Prevention Act of 2012), their government's assault on their cherished right of freedom of speech, is America's own successfully-waged war versus their government's Stop Online Piracy Act (SOPA) bill which sought to implement measures that would have enabled the US Government to control Americans' access to "foreign" Web sites.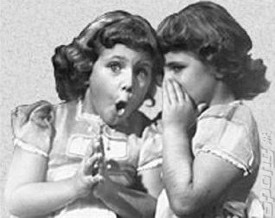 SOPA also known as H.R. 3261, is a bill that was introduced in the United States House of Representatives on October 26, 2011, by Representative Lamar Smith (R-TX) and a bipartisan group of 12 initial co-sponsors. The bill expands the ability of U.S. law enforcement and copyright holders to fight online trafficking in copyrighted intellectual property and counterfeit goods. Now before the House Judiciary Committee, it builds on the similar PRO-IP Act of 2008 and the corresponding Senate bill, the Protect IP Act.
If passed, the law would have allowed the U.S. Department of Justice, as well as copyright holders, to seek court orders against websites accused of enabling or facilitating copyright infringement. Depending on who requests the court orders, the actions could have included barring online advertising networks and payment facilitators such as PayPal from doing business with the allegedly infringing website, barring search engines from linking to such sites, and requiring Internet service providers to block access to such sites. The law would have made unauthorized streaming of copyrighted content a felony. The proposed law also gave immunity to Internet services that voluntarily take action against websites dedicated to infringement, while making liable for damages any copyright holder who knowingly misrepresents that a website is dedicated to infringement.
In keeping with tradition, much of the manner with which Filipinos are mounting online campaigns against their RA 10175 is modeled after how American activists battled the passing of their SOPA. On January 18, 2012, the English Wikipedia, Reddit, and an estimated 7,000 other smaller websites coordinated a service blackout, to raise awareness. In excess of 160 million people viewed Wikipedia's banner. Other protests against SOPA and the Protect IP Act (PIPA) included petition drives, with Google stating it collected over 7 million signatures, boycotts of companies and organizations that support the legislation, and an opposition rally held in New York City. There were also hacktivist attacks. Access to websites of several pro-SOPA organizations and companies such as RIAA, CBS.com, and others was impeded or blocked with denial of service attacks which started on January 19. Self-proclaimed members of Anonymous claimed responsibility and stated the attacks were a protest of both SOPA and the United States Department of Justice's shutdown of Megaupload on that same day.
The activism versus RA 10175 has been successful at creating sufficient buzz all over the Web to attract the attention of the foreign media. In a 2nd October 2012 Forbes article, contributor Paul Tassi wrote…
The government of the Philippines has passed the Cybercrime Prevention Act, which on the surface, as usual, sounds perfectly well-intentioned. But when you read the actual contents of what's been deemed "cybercrime," SOPA's proposed censorship sounds downright lax by comparison.
It remains to be seen, however, if the gains made over cyberspace against RA 10175 prove to be relevant to the tens of milions of voters in the Philippines who routinely vote politicians such as Senator Vicente "Tito" Sotto III (a former showbiz personality) and "Senator" Antonio Trillanes IV (who served prison time for alleged grievous and life-threatening acts of rebellion, and who is currently linked to alleged acts that may have compromised Philippine national security) to represent them in Congress. There is a key difference between the American and Filipino experience when it comes to attempts by their respective governments to regulate the exchange of information over the Internet. The American SOPA proposal was focused on the trade in illicitly-acquired intellectual property and, as such, sought to protect ideas. In contrast, the Philippines' recently-passed Cybercrime Prevention Act aims to protect people, specifically their famously fragile egos.
Recalling what the venerable Eleanor Roosevelt was said to have said…
Small minds discuss people;
Mediocre minds discuss events; while,
Great minds discuss ideas.
That difference says something about the nature of what Filipinos feel they are entitled to. An interesting irony here is in how Senator Tito Sotto, a man many Filipinos are demonising over the role he played in the slipping of the provision on libel into RA 10175 on the last minute before it was passed, is also being accused of committing plagiarism when he supposedly lifted some words from the work of several bloggers and used them in an anti-Reproductive Health (RH) Bill speech (another popular subject of online activism in the Philippines). Presumably, Sotto was elected not for his brains but for his being a showbiz celebrity. So one wonders then whether the majority of Filipinos truly get what all the fist pumping or, as the case may be, blacking out of avatars surrounding RA 10175 and Sotto's alleged plagiarism is really all about.
As I mentioned in an earlier article, Filipinos are banal plagiarists. Most ordinary Filipinos won't be able to grasp intellectual property theft and copyright infringement. To the ordinary citizen of a nation not exactly known for originality, innovation, or bold creativity, copyright infringement does not compute. Ownership of original work quite simply does not make sense to an unoriginal people.
So perhaps to make what seems to be the Filipino people's impending victory over underhanded attempts of their government to protect people's egos over the Net more meaningful, there should be a follow-through to implement measures to ensure that producers of intellectual property in the Philippines are protected — not via the same draconian measures as what the US Government attempted in proposing the SOPA, but by encouraging Filipino users of the Net to be better online citizens and refrain from stealing copyrighted material. In this way, we come across less the online hypocrites and more the mature and respectful users of the wondrous technology we are privileged to have at our fingertips today — both in terms of our regard for people and for ideas.
[NB: Parts of this article were lifted off the Wikipedia.org article "Stop Online Piracy Act" and used in accordance with that site's Creative Commons Attribution-Share Alike License consistent with the same license applied by Get Real Post to its content.]
benign0 is the Webmaster of GetRealPhilippines.com.