Not surprising indeed, that Philippine President Benigno Simeon "BS" Aquino III would continue to uphold the newly-enacted Republic Act 10175 a.k.a. the Philippine Cybercrime Prevention Act of 2012 despite mounting public outrage. Aquino was reportedly quite specific about which aspect of the new law he believes should remain…
"I do not agree that it [the provision on libel] should be removed [from RA 10175]," Mr. Aquino said. "If you say something libelous [on] the Internet, then it is still libelous …. no matter what the format."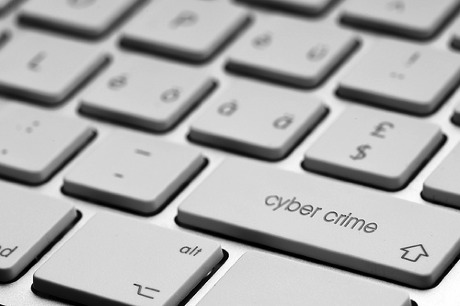 President BS Aquino has a history of exhibiting a blatant lack of respect for the rights and property of users of social media. This attitude first became evident when, upon assuming power in 2010, Malacañang allegedly hijacked a Facebook fan page set up by people who supported Aquino's candidacy and campaign in the lead up to those elections.
Califorinia-based Ben Totanes and Betty Abrantes set up the ill-fated Facebook "fan page" of President Benigno "Noynoy" Aquino III, BSA3 at Facebook.com/Noynoy.Aquino to gather support to push for a rallying behind Noynoy's candidacy shortly after the death of his mother former President Corazon Aquino in August 2009. They were then enlisted by Vicente Romano III head of Aquino's New Media Bureau (and whose claim to fame also comes from being one of the pioneers of on-line petition campaigns in Philippine politics after mounting such an effort against then President Joseph Estrada in 2000) into the campaign.
After amassing more than 1.5 million fans by the time Noynoy was sworn in as President in June of 2010, Abrantes and Totanes found out the hard way the sort of people they had been dealing with. Reported GMA News TV:
[…] after the election, Romano allegedly recommended that the fan page be shut down. Instead, Totanes and Abrantes offered to turn over administration of the page to the then newly-formed Presidential Communications Group on the condition that comments critical of the administration would not be removed.

"Sinabi ko sa kanila na pwede pa rin nila gamitin ito, nguni't dapat pamalagiin itong 'Feedback Forum' ng sambayanang Pilipino, at huwag tatanggalin ang mga comments —pro or anti— ng mga tao," he said.

(I told them that they can still use the fan page, as long as it's maintained as a venue for feedback from the Filipino people. No comments must be removed, be they negative or positive.)

Coloma allegedly disagreed with Totanes' conditions, and decided to set up a new official fan page, PresidentNoy at Facebook.com/PresidentNoy, in August this year.
And then…
On November 9, Totanes received an email directly from Facebook administrators saying that the BSA3 fan page "has been removed for violating (Facebook's) Terms of Use."
An official statement from Malacanang issued by Presidential Communications Group head Sec. Herminio Coloma declined to comment on whether Malacanang had a hand in the sudden closure of the original BSA3 page.
Then again, it seems this is yet another one of those things about the Second Aquino Administration that make you go hmmm…. According to AllFacebook.com, the number of "likes" on the fan page of the new PresidentNoy Facebook page suddenly jumped in number from about 100,000 as of the 8th of November to almost 1.6 million as of the 11th of November.
Considering this revealing instance of digital deceit, it is hardly surprising that the first president — who campaigned upon the wave of a strong backing from social media "activists" — would go on to be the one who would sign into law what is seen to be a most outrageous affront to freedom of expression.
[NB: Parts of this article were lifted from the author's November 2010 article Did Malacanang hijack the original Noynoy Aquino Facebook fan page?.]
benign0 is the Webmaster of GetRealPhilippines.com.