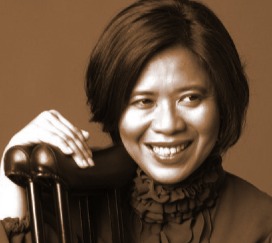 Despite having an outstanding arrest warrant hanging over her head over charges of graft, former Isabela Governor Grace Padaca has been appointed by Philippine President Benigno Simeon "BS" Aquino III to the post of commissioner of the Commission on Elections (COMELEC). As if the appointment of a person who is the subject of an open case weren't enough, President BS Aquino also reportedly paid the Php70,000 needed by Padaca to post bail himself.
Noted political analyst and management consultant Malou Tiquia is quoted in an ABS-CBN News report as opining how Padaca would have been better off politely declining the President's offer to post bail and cited how Padaca had, in fact, done so in a previous instance. "What makes this second offer a lot different?" asks Tiquia.
Tiquia said the action puts Aquino's advocacy for good governance in doubt.

"I don't think this is Tuwid na Daan (righteous path). Tuwid na Daan is about reforms, accountability, transparency and ethics in governance and surely paying bail for an incoming Comelec commissioner is not right. Independence is vital in a body like Comelec," she said.

Tiquia also dared the administration to live up to its campaign promise.

"We should never lose the point that this government was elected because it was the anti-thesis of the previous. It should stick to that promise or totally just leave it and do as it pleases," she added.
Padaca is being accused by the Sandiganbayan of being accountable for irregularities in the disbursment of Php25 million in funds lent by the Development Bank of the Philippines (DBP) for the Priority Agricultural Modernization Project or Priority Hybrid Rice Program of Isabela province in 2006. The former radio journalist who actively campaigned against corruption and illegal logging in Isabela was elected Governor of the northern Luzon province of Isabela in 2004 and re-elected in 2007, but was ordered to vacate her post by the COMELEC in 2009 after her term was declared "null and void" after her political rival Benjamin Dy successfully contested the results of the 2007 poll.
Padaca is a founder of the Kaya Natin! Movement for Good Governance and Ethical Leadership. Co-founder Harvey Keh in an earlier statement congratulated Padaca on the occasion of her appointment to the COMELEC…
"We are happy with our cofounder's appointment as Comelec commissioner and we are thankful to President Aquino for the trust and confidence he has given to Governor Padaca…"

[…]

"Her appointment further raises the integrity and credibility of Comelec. We are expecting that she will work toward instituting genuine reforms in our electoral system especially as the 2013 elections draw near…"
Harvey Keh is noted for being caught lying while being grilled by a number of Senator-Judges during the impeachment trial of former Chief Justice Renato Corona…
Keh along with former Akbayan party list representative Risa Hontiveros and another person filed a "complaint" against Corona alleging that the chief magistrate possessed unexplained dollar-denominated bank accounts. The complaint, as it turned out, was based on unreliable sources with Keh, the smallest nobody among the three, ironically making the biggest song-and-dance about information about these accounts obtained from anonymous sources.

Suffice to say, Senate President Juan Ponce Enrile to whose office Keh had directly handed over these unverified documents was not amused. "I felt insulted and offended and I'm ordering you to show cause why you should not be cited for contempt," Enrile told Harvey Keh. Keh was also caught lying about not informing the media in advance of his publicity stunt at Enrile's office. Under questioning by Senator Judge Jinggoy Estrada, Keh admitted that he had been in touch with reporter "friends" from the broadsheet Inquirer.net and the tabloid Abante shortly after he had received the documents.
Why do the same names keep emerging whenever some sort of dodgy business gets thrust into the public awareness?
As always:
Abangan ang susunod na kabanata.
benign0 is the Webmaster of GetRealPhilippines.com.