Is there really such a thing as doing things purely for the common good? I keep seeing and hearing it everywhere — people evaluating politicians based on their intention to be makatao or "for the people" when they win the right to serve in government. I also see a lot of calls to contribute to the progress of the country by being selfless and generous to the "less fortunate". Presumably this means giving away what are supposedly our surplus resources to those who have a deficit of the same. It seems to me like the term "surplus" here, used in the context of the way even some friends of mine pontificate about civic duty, is used as a kind of an admonishment and meant to push some guilt buttons. So "surplus resources" in this sense refers to more than what is essential for living and, thus, should be given away.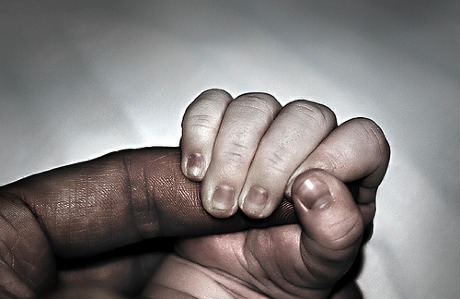 That notion had gone viral long before "viral" in the sense of the way we use it today even existed. That is why people we admire as "heroes" are those that gave a lot away. Our most celebrated heroes are marty-like in character. Mother Theresa gave her life in the service of the poor in India. Jose Rizal gave his life in the name of Philippine nationalism. Ninoy Aquino "sacrificed" his life supposedly to incite rebellion against the dictatorship of Ferdindand Marcos. The list goes on. It was all supposedly "for the people".
But are the people who insist that they do what they do "for the people" or "for the common good" really the true movers and shakers of history and the ones that make the really big differences in people's lives? If we look around us and take stock of the things that touch the lives of ordinary Filipinos, I realize I'd be hard-pressed to come up with examples of things that are products or results of the lives of "selfless" people.
On one hand, Henry Sy's shopping malls provide airconditioned bliss to hundreds of thousands of shoppers, and tambays. San Miguel products, its beer specifically, are the centers of many people's great memories of social get-togethers and youthful experiences. Philippine Airlines, PLDT, Globe Telecoms, Skype, and Facebook provide the OFWs' lifelines to their family and friends. Jeepney and tricycle drivers out from dusk 'til dawn to scrounge their paltry livings transport ordinary folk from their jobs to their homes everyday. And, to state the obvious, all of the above and others like them provide gainful employment to millions of Filipinos.
On the other hand, when it comes to people like Rizal, Ninoy, and Mother Theresa, it seems that people have to be constantly reminded of what they supposedly did for us. If it weren't for the efforts of museum curators, "public service" announcements in the media, legislation, and the awareness campaigns of a handful of eclectic Rizalistas, for example, I'm sure most Filipinos will easily see years pass with hardly even a couple of second's thought spared for their national hero.
So when I observe how politicians spend mega-millions campaigning during an election and then insist that the aim of all that is to be "of service" to the people once they are in office, why does the word bullshit come to my mind? It is because in my opinion, everyone has a personal agenda — and it ain't all about "the people". Indeed, I'd hazard a guesstimate that the sum total of all contributions to the lives of ordinary Filipinos of every single politician who campaigned on a platform of governance and reform "for the common good" will simply be dwarfed by the immense way even just one or two of those supposedly "greedy" industrialists have touched Filipinos' lives and made the Philippines the country that it is today. At least those industrialists we love to hate don't even pretend that their actions are motivated by anything more than self-interest.
I think benign0 put it quite well…
Great nations were not built on good intentions. They were built on business sense. Real change in Pinoy society will never be achieved through the "sacrifice" of altruistic "heroes". True change will be driven by people who find no shame in expecting a buck for their trouble.
Maybe when we Filipinos learn to be beholden less to those who dole out stuff under the pretense of being "for the people" and instead look to those who only give to those who've earned what they get, will we become a truly progressive people.
Frustrated artist doing geek for a living.