What do women want nga ba talaga? Obviously romance sells. The lot of cheesy movies and telenovelas themed on love and romance attests to this. I haven't seen it yet (though I plan to see it, time permitting) but the latest kilig-fest The Mistress, I heard, is a big hit. According to the reviews, both veteran and younger members of the cast delivered top-notch performances. The plot, though twisty as I read, looks like it is anything but groundbreaking however. Girl caught between love and "duty" with a few fringe cinematic twists.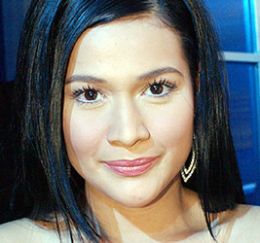 We are all suckers for this sort of thing, no matter how many times the same plots and themes are repackaged. No judgment intended, it's all fair — just showbiz. The protagonists in stories such as that of The Mistress seem to be of the sorts Filipinos relate to the best — victims in a moral quandary against a backdrop of the judgmental religious society that is the Philippines. The author of that Yahoo! News review in that sense, seems to have mixed up some unintended irony in what she says here…
How can a seemingly good girl go wrong? Sari [the title role played by Bea Alonzo] may not look like your catty, devil-may-care mistress, but she is, like them, driven by debt — to a loved one she can't turn her back on at her moment of greatest need.
In trying to be non-judgmental, the author, probably inadvertently, reveals a stereotypical regard for mistresses that seems to run deep within the Filipino's psyche. Writer Mike Portes a few years back summarized practically the same sentiment just as effectively in her classic piece Minsan may Isang Puta in the following passage…
Alam mo, gusto ko na sanang tumigil sa pagpuputa kaso ang laki talaga ng letseng utang ko eh. Palaki pa ng palaki! Paano na lang ang mga anak kong naiwan sa aking puder? At paano na lang ang mga anak kong nasa abroad? Baka di na nila ako balikan o bisitahin man lang? Hindi na importante kung laspagin man ang ganda ko, madama lang ng mga anak ko ang pagmamahal ko. Malaman nila na ibibigay ko ang lahat para sa kanila.
Translated:
"You know, I want to stop being a prostitute. But my damn debt is just too big and still getting bigger. How will my kids survive? It's ok if my beauty suffers doing this trade so long as my kids feel my love, that they know that I will give everything for their welfare."
Whoa… ok so that's a bit melodramatic following the description of Bea Alonzo's more earthy portrayal of a woman in a similar situation. To be fair, the earlier character is a mistress while the latter a prostitute. But the generalized assumptions seem to apply to both — need for money with an underlying moral conflict tormenting both characters. As the twist in Mike Portes's piece highlights [Warning: spoilers to the "Puta" piece follows] that's the Philippines and its society for you.
Both quoted snipppets from the Yahoo! News review and the "Puta" article I quoted and expounded upon respectively above, though summing up the archetypical Filipino mistress and prostitue, to me offers a telling picture of the very self-limiting regard Philippine society applies to its women — that of always necessarily being the dutiful one — dutiful at all costs as it seems to be expected of them.
Filipino women who do something adventurous like boldly expressing their sexuality, dabbling in "illicit" relationships (which to Pinoys can be anything from being a mistress to having sex before or outside of marriage), or being "catty" or "devil-may-care" in character is always necessarily movtivated by a need for money and, as such, is rationalized in that context as justifying the Catholic "immorality" of being "adventurous".
But why does a Filipino woman who is "adventurous" in the above sense have to justify herself?
I assert that she does not have to. We only believe we have to because what Filipino women want seems to have always traditionally been defined by what we were made to believe we don't want to be — something which Philippine cinema and literature has for so long succeeded at rubbing our noses in: dutiful wretches doing what we do for money.
And we wonder why Filipinos are not adventurous — why we don't climb Mt Everest simply because "it is there" or invent a longer-lasting light bulb simply because it is a nice contraption to behold. It is because we as a people — and especially our women — are limited by our narrow definition of what it means to be adventurous and the stigma we attach to it as a function of this definition.
Frustrated artist doing geek for a living.