Is there really such a thing as government absolving itself of any responsibility for the well-being of its citizens in the event of a disaster? Apparently there is such a notion if we are to believe Quezon City public order and safety head Elmo San Diego. According to San Diego, residents of the posh subdivisions of Blue Ridge, White Plains, and Green Meadows which all lie along an earthquake-prone area known as the West Valley Fault Line in Quezon City may be considered a government "liability" unless they "move to safer ground"…
San Diego added that while it may be relatively easy to find relocation sites for the informal settlers, it will be hard to convince residents in subdivisions to move.

The report quoted San Diego as saying they are considering having residents of subdivisions sign waivers to absolve government from liability if they do not move to safer ground and a quake hits.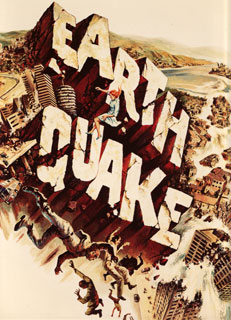 What exactly would signing such a waiver mean? If, for argument's sake, a signatory to that waiver is in need of rescue following an earthquake, can government agencies invoke the signed waiver and say, "Tough luck, dude."?
The idea of such a waiver is made even more ludicrous by the presence of so-called "informal settlers" (a.k.a. squatters) residing in parts of Metro Manila that present far more clear, present, and imminent risks to human safety. More importantly, the residency taken up by these "settlers" in those places are violations of the law. Compare that to the residents of Blue Ridge, White Plains, and Green Meadows who are all legitimate residents. Between the earlier and the latter, which group, by virtue of the circumstances surrounding their residency, had effectively waived any entitlement to government support in the event of a disaster?
The whole point in being subject to a government who collects our taxes is to be able to look to the government to be at the forefront of finding ways to secure public safety without discriminating on geography. The United States, for example applies comprehensive legislation around risk mitigation. The US's Federal Disaster Mitigation Act of 2000 (DMA 2000) mandates the establishment of a Federal Emergency Management Agency (FEMA) with funds under its management to disburse to state governments in the event of a calamitous disaster. However, these funds are made available subject to state governments' compliance to certain guidelines documented in an approved Disaster Management Plan.
The San Francisco Bay Area region in California, for example, manages compliance to US federal disaster management guidelines as stipulated in DMA 2000 through a multi-sectoral agency, the Association of Bay Area Governments. This agency overseas the community's Local Hazard Mitigation Plan for the Bay Area…
To assist local governments in meeting this requirement, ABAG is the lead agency on the multi-jurisdictional Local Hazard Mitigation Plan (MJ-LHMP) for the San Francisco Bay Area. Cities and counties can adopt and use all or part of this multi-jurisdictional plan in lieu of preparing all or part of a Local Hazard Mitigation Plan themselves. However, they need to have participated in the development of the multi-jurisdictional plan to adopt it. The plan was originally adopted in 2005. The 2010 plan has been adopted by ABAG and local jurisdictions are in the process of updating their annexes.
The Hazard Mitigation Web Portal of the Government of California lists the following goals of the state's disaster response framework:
Significantly reduce life loss and injuries.
Minimize damage to structures and property, as well as disruption of essential services and human activities.
Protect the environment.
Promote hazard mitigation as an integrated public policy.
Obviously, any sort of media- or social-media-led "initiative" to implement and maintain a degree of preparedness against natural calamities will only go so far. A convincing undertaking goes further than creating mere "awareness". The key is an organised state of preparedness on a scale that befits the disaster anticipated.
Considering the way an official of the Philippine government would actually suggest that government limit its exposure to any obligation to support Filipino taxpayers in the event of a disaster demonstrates just how utterly backward Filipino thinking remains.
benign0 is the Webmaster of GetRealPhilippines.com.