Seriously, does President Benigno Simeon 'BS' Aquino III always have to wear yellow? Even while on relief visits to flood-affected areas in time of disaster?
kelangan ba naka yellow talaga pag pupunta sa flood affected areas?

kelangan ba may media muna bago umpisahan magbigay ng relief operations?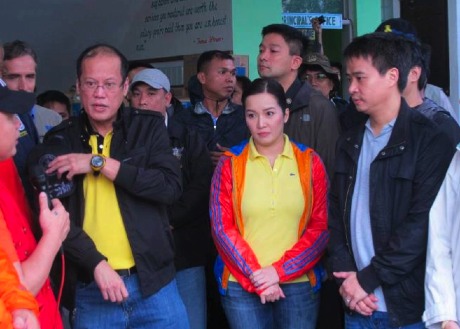 [Photo and preceding caption courtesy Showbiz Government.]
tumabi-tabi na po tayo, dadaan na ang mga magbibigay ng relief…

ESTE dadaan na ang mga nag a-ADVANCE CAMPAIGN para sa susunod na eleksyon!

pakihanda na po ang inyong mga camera at videocams.. MOTORCADE po ito. SMILE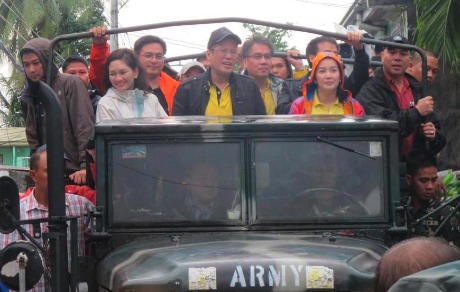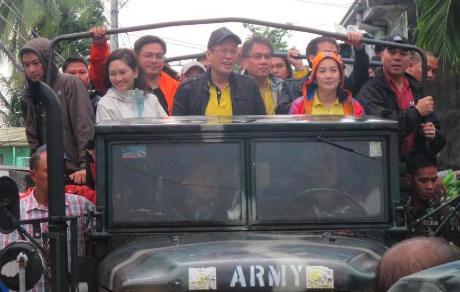 [Photo and preceding caption courtesy Showbiz Government.]
SUPPORT INDEPENDENT SOCIAL COMMENTARY!
Subscribe to our Substack community GRP Insider to receive by email our in-depth free weekly newsletter. Opt into a paid subscription and you'll get premium insider briefs and insights from us daily.
Subscribe to our Substack newsletter, GRP Insider!
Learn more
Join the call to President BS Aquno to ditch the colour yellow, drop the whole partisan posturing, and start wearing the national colours.
Tired, old, and quite frankly embarrassing. That's what's become of the whole yellow motif of the Aquino clan and its circle of business cronies, relatives, "shooting buddies", lackeys, Media outlets, and cadre of bloggers, publicists, and "social media activists". It was the primary colour of a successful propaganda campaign that started in 1983, peaked in the mid- to late-1980s, then settled into a slow decline that lasted over much of the 1990s and the early 2000s and then got a brief burst of a boost when presidential son, now Philippine President Benigno "Noynoy" Aquino III, was, as state mythology would now have us believe, given a mandate by God himself to be leader of the Filipino people.
The real national colours after all are Captain America's red, white, and blue, if I recall right so re-visiting our country's true colours is a worthwhile initiative to take if we are sincere in aspiring for real unity. Twenty eight years is a long enough time to forget your primary colours. But it is never too late to remember.
benign0 is the Webmaster of GetRealPhilippines.com.