The last couple of weeks has seen Philippine President Benigno Simeon "BS" Aquino III leaning heavily on a number of key institutions and communities that provide important counterbalance to the power wielded by Malacañang. First it was the media, specifically veteran television news presenter and former Vice President Noli de Castro who President BS Aquino criticised for being too "negative" in the way he reports the news on his ABS-CBN news program TV Patrol. Now the President is bringing to bear the full resources of Malacañang's legal team to bring back on track Phase II of his overall plan to effect full control over the Philippines Supreme Court having successfully effected Phase I — removal of former Chief Justice Renato Corona — in the first half of 2012.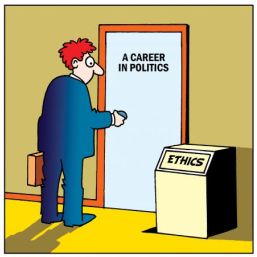 President BS Aquino is now reportedly giving full support to the bid of Department of Justice Secretary Leila De Lima for the Chief Justice seat. De Lima is currently battling disbarment complaints against her mainly on the basis of her blatant defiance of a Supreme Court order and a host of other unsavory character traits that are relevant to any evaluation of her eligibility to take on the Chief Justice's duties…
Leila de Lima is not what one would ordinarily consider "Supreme Court material." She has not only demonstrated an utter contempt for anyone else's rule of law, she's proudly confirmed that as her view. In mindlessly serving as President BS Aquino's attack dog her legal work has been sloppy. She's a "gun hobbyist" like her boss, which I personally think puts her only a step or two above somebody like, say, Pol Pot or Vlad the Impaler on the scale of being creepy and dangerous. And perhaps most disturbing is the realization that the poor human rights reputation of the country might be directly related to having an unprincipled thug in a clammy ungulate suit serve as the head of the Commission on Human Rights for a couple years. No, this is not someone who projects the air of Solomonic judicial statesmanship that we imagine the occupants of the highest court in the land should have.
My colleageue Ben Kritz had a pretty compelling view on the merits of De Lima being "kicked upstairs" into the company of the country's top legal minds who possess thinking faculties formidable enough to effectively put a check on the ogresque thoughts and actions of what by then will be Malacañang's erstwhile "attack dog". Compare that to the company De Lima currently keeps as a member of President BS Aquino's cabinet — a bunch of bumbling bickering hacienda hangers-on who have, in the last couple of years, collectively failed to exhibit any semblance of consistent team esprit.
The only real issue here is the question of whether the use of state legal resources to defend De Lima in her disbarment case is justified. In my simplistic view, disbarment is a consequence of a lapse in professional judgment of a lawyer, which means that a case of disbarment is something that is solely between the individual law professional and the governing/regulatory body of said profession, in this case, the Integrated Bar of the Philippines (IBP). As such, we then need to ask ourselves: Is it right to expect the Filipino tax payer to foot De Lima's legal bill?
Then again, what else is there for Aquino's cabinet to rally around beyond the only real point of this whole costly sham known as the Second Aquino Administration? De Lima will likely have one single marching order as Chief Justice of the Supreme Court — to secure the family jewels of Uncle Peping. That's fair enough, I suppose. What else is democracy but a soul-less governance engine for churning out warm-and-fuzzy win-win outcomes: (1) from the "people's" perspective, an illusion that they had exercised their "will", and (2) from the politicians' perspectives, a "mandate" to effect their feudal agendas.
It's more fun in the Philippines because everybody wins!
benign0 is the Webmaster of GetRealPhilippines.com.