I remember back when Facebook was still a nice site. By nice, then, I don't mean it is unpleasant now. It was "nice" then because it didn't mean to be anything else but a place for people to get togther. It was social in the purest sense of being social. People re-connected with old friends and got together with people with common interests. Back then, Facebook was a town square. Today it is a mall.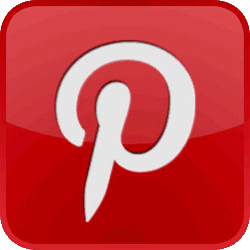 Therein being like a mall is what probably makes investors really nervous about the Facebook stock they now find in their portfolios after a hype-fuelled feeding frenzy. People flock to new malls while they are trendy, then leave when they become passé. Back in the early 90's SM Megamall used to be the hangout du jour of the trendy pointy-nosed beautiful people of Metro Manila. Today, the only thing "mega" about SM Megamall is the grayness of its soot-coated exterior. What accounts for the fickleness of the well-heeled and the trendsetting amongst us? Simple. It has to do with the very nature of what trendsetting stands for. Trendsetters are necessarily five steps ahead of those who merely follow trends.
SM Megamall today is still a viable mall — because it is in the middle of a transport hub and a key junction along EDSA, Manila's main land artery. But it is an assault on the senses — every "leaseable" square metre of it is occupied by a variety of retail operations hawking vast stocks of undifferentiated goods. The atmosphere is noisy, and the patrons are all in-your-face. Facebook originally differentiated itself from the social networks it killed back in the mid-00s — MySpace.com and Friendster.com — by not being all that. MySpace died because users got sick of the red light district and wet market feel it had acquired. Friendster died because it became baduy and infested with jologs. The earlier is colloquial Tagalog for "uncool" and the latter for "dags".
Is Facebook becoming the SM Megamall of social networking?
Ben Romney writing for CNN Money offers a very simple explanation that most of us who were once "cool" kids can readily relate with
[…] here's why [Trip Chowdhry of Global Equities Research] says parents are to blame for Facebook's lousy share price.

Today, Kids are on Facebook, and so are their Parents. Kids are spending less time on Facebook, as their Parents are also now on the Facebook. Parents are relatively spending more time on Facebook, but is not off-setting reduced time Kid's are spending on the Facebook. It is a psychological reality, that after a certain age, Kids are less inclined to hangout where their Parents are.

Another psychological reality, as kids grow older, they become more like parents. This is bullish for Facebook over the long term, but that's another issue.

Chowdhry continues:

FB may be cool again for the Younger people, if FB bans Parents from FB, but that is impossible. Just like in physical world, the people find a new place to hangout, probably the same may happen here also and sadly it may not be FB.
Compare the newly-adult Facebook of today (with all its adult problems like the pressure it is under to squeeze revenue from its 900-million-strong user base) to up-and-coming rival Pinterest.com. Indeed, Pinterest is one of a possible bunch of "Facebook-killers" analysts are watching. I beg to disagree though with how some techos see the next big social media thing as winning because of better technology or better user experience. For me I think it is really about being genuine. Ultimately, people place a premium on the genuine and the authentic. A review of the Pinterest experience illustrates this simple formula…
It's not about how many boards or pins you have; it's about how creative your boards are and how colourful and captivating your images are that make for an interesting and attractive Pinterest account.

It's not a place to sell images or other products although you will see people distastefully doing so by placing a price tag in the upper left or right hand corner (Pinterest recently came up with policies and guidelines although it will be very difficult for them to police issues with the present framework).

It's not a place for pornographic images or for a photo of your partner in their lingerie or worse, their speedo.

Pinterest is a platform on which we share tasteful images and common interests and where courtesy is to Repin, Pin and follow those who do the same for you.

If you have an hour or so a day to really sit yourself down and get into the motion of it all and choose the very best and most creative images and maintain your boards and share and engage with others; then Pinterest may be a good Social Media channel for you.

If however you are more into the impulse/instant gratification thing, you may want to stick with Tweeting or posting a quick status to your Facebook page.
Hey wait… All of the above describes what Facebook was five years ago. I also saw social networking as the first real techo thing happening that appealed to women. So the following piece of insight wasn't off the mark but, in my opinion, gave too much credit to Pinterest for achieving what the previous grampas of social networking — Friendster, MySpace and, now, Facebook — had long ago achieved: appeal to women…
I can't believe no one has given the obvious answer: Pinterest appeals to women!

[…]

My wife, mother in law, cousins, female friends, aunts, and most of the girls I went to college with are all in love with Pinterest. I mean, they are virtually obsessed with it. They all get together and talk about their pins when they get together or talk on the phone or on Facebook. When they find out I'm into tech, it's their one common connection point. They don't care about gadgets, aren't early adopters, and many scarcely check their own email! They could not care less about technology, and none of them could tell you what a web app or a startup was if they tried. But they love Pinterest. Pinterest has reached out to the other half of the human race in a world where nearly everything on the web has failed to do so.

The only other site I've seen garner this type of attention from women is Facebook.
Ouch!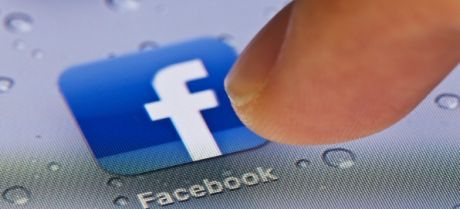 Poor Zuck. It's all work nowadays…
[…] Zuck now has 4,000 employees to answer to — and many more he hopes to recruit — and they all care about Facebook's stock price, the negative press, and to some extent, the disaffected shareholders. Zuck, and his COO Sheryl Sandberg, has advertisers to court, and they all care about the effectiveness of ads and the transition to mobile.

So Zuckerberg had to spend a good amount of time in recent days prepping for (and attending) Facebook's first earnings call as a public company. For a guy who has always seen business as a distraction and has always preferred to focus on the Facebook product, it must have been as pleasant as root canal.
It just sounds so, well, unsocial.
benign0 is the Webmaster of GetRealPhilippines.com.