Quite unfortunate for Robert Blair Carabuena that he is employed by global tobacco giant Philip Morris International. It does not help the man whose reputation is currently being carpetbombed across social media that he is employed by what is also a much-demonised industry. Carabuena is currently under fire after he was caught on camera assaulting a traffic officer of the Metro Manila Development Authority (MMDA). The 26-second video went "viral" after it was posted on the Internet and since then had been the subject of much online chatter.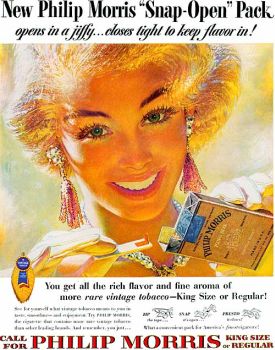 The way things are going, Carabuena cannot expect to be cut any slack in the foreseeable future. Yesterday, the MMDA had announced that it will file charges against Carabuena and an online campaign is currently being mounted by "concerned citizens" to pressure Philip Morris to fire him from his "recruitment executive" position there.
Clearly Carabuena finds himself on the wrong side of the equation today, staring up at what has become an avalanche of public opinion. The circus is proving to be a public relations bonanza for the MMDA which, on ordinary days, is much-maligned for being the bureaucratic face of the long-dysfunctional Philippine capital. The alleged "victim" in the incident, trafic officer Saturnino Fabros has become a virtual martyr, single-handedly transforming the blue shade of the MMDA traffic officer's uniform into the new black…
Every time an MMDA enforcer steps out onto the streets to perform his often-scoffed-at duty, don't you think he isn't afraid that he could run into a Jason Ivler or a Rolito Go [who were also accused of road rage-fueled acts of violence in the past]? Think about this for a second: Whenever MMDA personnel report for work, they are risking their own safety out there. They have no idea what kind of a gun-toting psycho could be behind the wheel of the next car. They know that. Do you really think Mang Saturnino would resort to a power trip even after seeing the burly fellow driving that Volvo S60?

I saw a photo of Robert Carabuena wearing a Glock shirt and also a video of him leisurely firing a gun in some shooting range. This guy is obviously a gun aficionado. It's not a stretch of the imagination to assume he was carrying a firearm in his car at the time of the incident. If he was, Mang Saturnino literally had a brush with death.
The only relevant question to Carabuena's current employer is increasingly becoming quite evident:
Is Robert Blair Carabuena worth standing up for?
The real answer to that question remains to be seen as an official statement released by the multinational cigarette manufacturer opts to take the safe route…
We are aware of the incident involving our employee Robert Blair Carabuena.

The incident happened last Saturday (Aug. 11) and Mr. Carabuena was on his personal time and was not doing any work in behalf of the company when the incident took place.

While the complete facts surrounding the incident are not yet clear to make a full appreciation of the situation, the company would obviously not condone inappropriate conduct by any of our employees.

We understand the matter is being investigated by the authorities and we will monitor developments closely.
Suffice to say, in a big corporation, no employee is irreplaceable. This is specially true for one based in a country where labour is in happy abundance. The argument that Carabuena was "on his personal time" is quite valid and, therefore, Philip Morris cannot be held accountable for nor be fairly associated with his behaviour as such. Unfortunately cold logic like that does not move public perception.
Indeed, risk managers within Philip Morris will merely sharpen their pencils and start calculating return on investment (ROI) on any move to save Carabuena's hide. It comes down to how much in dollar terms Carabuena is worth to Philip Morris and how much in dollar terms the company's brand equity gets shaved off with every day the company spends in the media spotlight (from its perspective, the wrong kind) while it remains associated with the Carabuena circus.
The MMDA had already reaped the opportunities to profit from this quaint episode. Philip Morris is likely already mapping out how it plans to cut its losses.
benign0 is the Webmaster of GetRealPhilippines.com.