The last couple of weeks has seen circus following circus kicking off crescendous waves of crocodile emotions that swept many Filipinos off their feet. One good thing coming out of that is that it brought to fore some really key features of the dysfunction that underlies the Philippine National Thinking Process. Below, for the reading pleasure of some folks who made chumps of themselves over the last couple of weeks, are some important lessons to learn.
* * *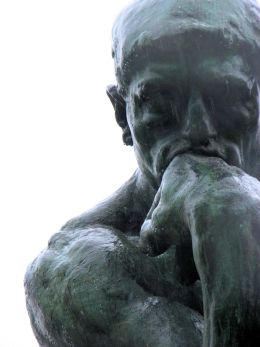 Do your homework.
In short, understand first the underlying conceptual frameworks.
The noise created around the so-called "plight" of the 190-odd Ateneo de Manila University faculty members who were being targeted by a modern-day Inquisition led by the Catholic Bishops Conference of the Philippines (CBCP) is a good example. Some armchair "activists" were quick to wax poetic indignation about these "victims of primitivism" in the academe who had allegedly made known their stand on the Reproductive Health Bill within the premises of the Ateneo while conveniently forgetting that the Ateneo is a Catholic learning institution that describes itself as being "loyal to the teachings of the Catholic Church."
Self-described "activists" of secularism conveniently forget that in a secular state such as the Philippines, there is an even more fundamental choice most Filipinos are able to make — whether to remain Catholic or not.
Be consistent.
Otherwise, learn when to shut up in times when silence is the dignified behaviour to apply. There is an old saying: When you always tell the truth, you don't need to remember what you said. Bayan Muna partylist Representative Teddy Casiño conveniently forgets he is a representative of his comrades-in-partisanship when extending his crocodile condolences to the family of the late Secretary Jesse Robredo. Bayan Muna, if we recall, reportedly called for Robredo's head to be served on a platter over charges of corruption under his watch the allegations of which were, at the time, still being investigated.
That report, funny enough, also mentioned how some congressmen who also hail from Robredo's hometown in Bicol chimed in on Bayan Muna's witch hunt. Interesting when one considers that Robredo's uncle, Camarines Sur Rep. Luis R. Villafuerte happens to be a congressman and kababayan and has another nephew, a certain Jojo Villafuerte, who was also running for the Naga City mayor seat back in 2007. The elder Villafuerte is also seen to be the man who thwarted efforts to get Robredo (who, at his death was working under an "Acting Secretary" capacity) properly instated as a legitimate Cabinet member.
Know who your boss is.
The Philippines is a free country. We are able to choose who we work for. Unfortunately, the 190 Ateneo faculty members facing the Inquisition conveniently forget who their boss is. Not to worry. They are in good company. President Benigno Simeon "BS" Aquino III sometimes exhibits a bit of confusion around that area as well whenever he seems unable to decide whether he works for his Uncle Peping or for the Filipino people who he calls "his boss". The venerable Teddy Casiño too. His classy Pontius Pilate act on his own politburo demonstrates that great men like him also forget who their bosses are. So don't fret. The greatest amongst Pinoys do suffer a bit of selective amnesia every now and then.
* * *
Sometimes it is the simplest lessons that one would think they would have learned way back in Kindergarten that trumps in substance any so-called "education" that earns some bozos a few acronyms after their names.
benign0 is the Webmaster of GetRealPhilippines.com.