The National Statistical Coordination Board of the Philippine Government announced today that the Philippine economy grew 5.9 percent in the three months to the end of June 2012 over the same period in the previous year. Several news reports credited increased spending by the government and favourable perception created by the "anti-corruption" drive of Philippine President Benigno Simeon "BS" Aquino III.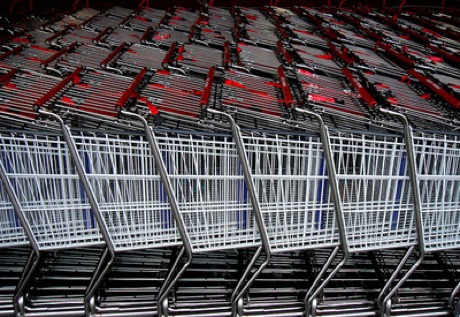 The Pakistani Business Recorder reported…
SUPPORT INDEPENDENT SOCIAL COMMENTARY!
Subscribe to our Substack community GRP Insider to receive by email our in-depth free weekly newsletter. Opt into a paid subscription and you'll get premium insider briefs and insights from us daily.
Subscribe to our Substack newsletter, GRP Insider!
Learn more
Socio-economic Planning Secretary Arsenio Balisacan credited President Benigno Aquino's anti-corruption reforms for part of the growth, saying they had boosted the confidence of local and foreign investors.

"We obviously would not have achieved (this growth) without the substantial improvement in the way people perceive the government… and the way we do business," Balisacan told reporters.
…while BusinessWeek credited "higher public spending and consumption" as the main drivers of this growth. BusinessWeek also cites some expert opinion on the matter…
"The potential for an economic transformation in the Philippines is clearly visible," Aninda Mitra, a Singapore- based economist at Australia & New Zealand Banking Group Ltd., said before the report. "Domestic demand is holding up well, and it demonstrates that the economy is now less sensitive to global developments."
…while clearly implying something in this rather out-of-place snippet:
Aquino, who has pledged to rid the nation of corruption to boost investor confidence, appointed Maria Lourdes Sereno last week as the nation's first female chief justice after Renato Corona, the former top judge, was removed from office for concealing his wealth.
This latest BusinessWeek report notably includes the following disclaimer:
To contact the reporters on this story: Karl Lester M. Yap in Manila at kyap5@bloomberg.net; Cecilia Yap at cyap19@bloomberg.net

To contact the editor responsible for this story: Stephanie Phang at sphang@bloomberg.net
The last report of BusinessWeek on the Philippines highlighted as main contributors to its positive economic outlook (1) the remittances of the Philippines' overseas foreign workers (OFWs) which accounts for more than 10% of the country's GDP and (2) the fact that Manila "sports the third largest mall on the planet: SM City North EDSA, with 1,100 shops, 400 of which include places to eat".
benign0 is the Webmaster of GetRealPhilippines.com.