European aviation giant Airbus has won a $7bn dollar deal to supply Philippine Airlines (PAL) with more than 50 aircraft over the next five to seven years. PAL, whose management had recently been taken over by San Miguel Corporation (SMC) after it bought a 49% stake in the airline is undergoing a massive re-fleeting program to compete with budget airlines that have steadily grabbed market share from it over the last several years.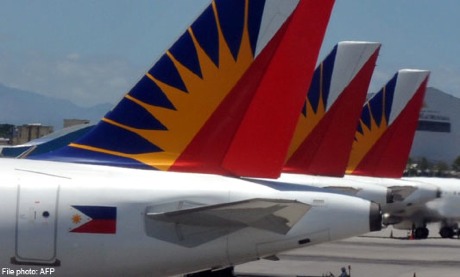 Airbus, a European company, had been locked in a bidding and price war with American rival Boeing over the deal. The United States government had reportedly been lobbying hard on behalf of Boeing and using the Philippines' military spat with China over the Spratly Islands as leverage…
A territorial spat in the South China Sea, Asia's biggest potential military flashpoint, appears to have added a diplomatic dimension to the aircraft order talks as Washington seeks to cement a growing alignment with Manila on the issue.

One person familiar with the matter said there had been significant "commercial and political pressure" on the airline to secure a deal with Boeing.

Boeing declined to comment on the negotiations.

In Washington, the State Department did not immediately respond to a request for comment.
PAL's financial position as a result of a $500m investment from SMC improved its financial position enough to allow it to purchase the aircraft rather than lease them. The airline is also mulling plans to build its own dedicated airport as an alternative to Manila's notoriously congested and decrepit Ninoy Aquino International Airport (NAIA). However, PAL has yet to succeed in its efforts to get US aviation regulators to upgrade its safety ratings back to Category 1. The upgrade is required before PAL can be allowed to serve more routes in the US and resume flights to Europe.
benign0 is the Webmaster of GetRealPhilippines.com.