"We'll have a kid
Or maybe we'll rent one
He's got to be straight
We don't want a bent one
He'll drink his baby brew
From a big brass cup
Someday he may be president
If things loosen up"
Love Story by Randy Newman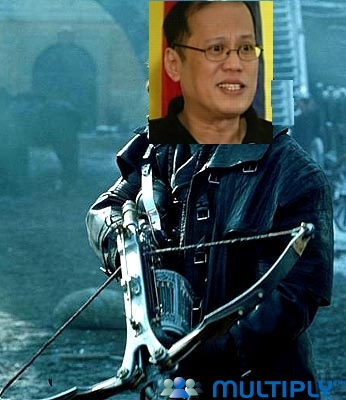 With the release this blockbuster season of Abraham Lincoln Vampire Hunter I am reminded of our own president who is committed to exorcising demons Benigno Simeon "B.S." Aquino. To those of us semi familiar with the iconic Lincoln, one theme that always comes up is how he persevered through failure to be the historical figure is. One comparison you may not know about Abraham Lincoln was how similar he was to Elvis   but I digress. The Internet is filled with lists of Abraham Lincoln's difficulties: election losses, death of his girlfriend, nervous breakdowns and business setbacks. You can look at it one way and say Lincoln did not have it easy but got to be who he was despite the setbacks. You can look at it that way. I chose to look at it that Lincoln became who he was because of the failure and not despite of it.

What makes victory sweet is the real possibility of defeat. What makes victory great in the moment is the number of failures endured to make that victory possible.
Some people are right to have questioned Noynoy's track record and leadership qualifications. In my opinion only complete morons dismiss that question. Some people also question where are Noynoy's successes? Inspired by Abraham Lincoln Vampire Hunter I will take a different path. I now ask before his election in 2010, what were Noynoy's failures? Failure to register in the national consciousness despite having famous parents does not count.
You look at any action/ adventure movie. They all follow the same formula. They show the hero or heroes, either with humble beginnings or a scene that establishes how good they are in action. Then the inevitable where the world ends as they know it and they question their own validity. Through all this turmoil the hero or heroes acquires new skills or new determination then saves the day.
Tom Hopkins in an event I attended in 1994 described the four stages of learning .
1. Unconscious Incompetence– You not only don't know, what's worse is you don't know that you don't know. A possible cliche that is related , ignorance is bliss.
2. Conscious Incompetence– You face reality and reality says you don't know what you are doing. You listen to reality and you decide to change it. Since you know you don't know, you are open to learning.
3. Conscious Competence– having taken the time to learn, you consciously apply what you learned and you get results. You are more comfortable doing things the right way.
4. Unconscious Competence– you have been doing what you learned for so long that the right thing is so natural. You don't even know you are doing it.
You see the progression? You have to go into a state of being uncomfortable but that is where you learn. To get good at something that is challenging you have to have to be bad at some point. You have to accept it and work your way thorough it. Like I said earlier that's why you relate to the typical movie because the characters go through hardship in a way believable to you and they root for them to fight through it.  Do you really think Noynoy Aquino as a leader went through all four phases? Will he ever be an unconscious competent?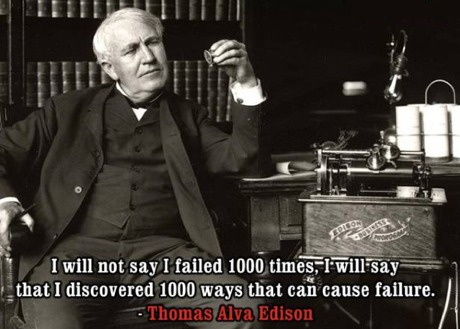 Any great endeavor involves failure. Thomas Edison immersed himself in what seemed like failure to most people.What most people don't see are  Edison's failures and his successes are inseparable. Edison's failures were stages he had to pass to get to what he eventually invented.
I personally love baseball. Although that is me, for the sake of the theme of my piece today I have a theory why Noynoy and the Filipino electorate in general can not grasp baseball. Baseball is a game of failure. Basketball easily translates to a society where someone like Fernando Poe and Vic Sotto are box office draws. Basketball has five  players shooting for the same goal. All five can dribble , shoot , pass and rebound. There you know 90% of what you need to know to watch the game at basic level. Full disclosure I do enjoy basketball and I have been to NBA and PBA games.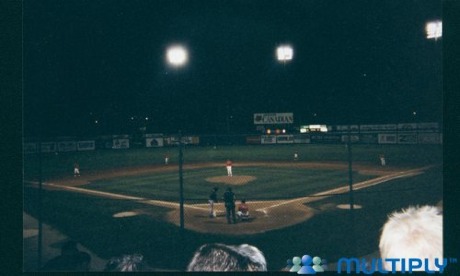 Baseball like I said is a game of failure. It is the only sport where it is 9 versus 1. The only sport where the defense has the ball. The last time someone in the major leagues has gone through a season failing only 6 out 10 times, the ink was drying on Japan's surrender to the US aboard the USS Missouri. Meaning in the last 65 years, if you "only " failed 7 out of 10 times at bat, you were the best of the best.
When in doubt as you know by now I always turn to my Uncle Colin, Colin Cowherd. As he says "Legislating fair is absurd. Failure can be good for you. Pain is there to help you." Why take my word for it when you can hear him here.  What sparked this Uncle Colin rant was the whole No Child Left Behind movement. Where a kid can't fail. Listen to his logic why a kid has to fail if he or she deserves it and how ultimately failure is good for the child.
Here is the problem with Noynoy's relative ease in which he obtained the presidency. In the back of his mind he knows he did nothing to earn it. He did not strive for it. He did not develop himself. So in his mind he is where he is supposed to be. Destiny as he himself so arrogantly put it. This totally gives B.S. Aquino his sense of entitlement. So he is in brat mode and  does what he damn well pleases.  Yee Ha! We are in Fantasyland!! Damn due process.
People who take risks encounter failure. People take risk because they want to get somewhere. Show me someone who does not experience failure and I will show you someone who does nothing or someone who is not remotely challenged.   Show me someone who has not experienced failure and I will show you someone who can not handle adversity. So I ask the question again, what has Noynoy ever failed at before he was elected president?
Do you really think someone like that is suitable to lead a country of 90 million people with all the political , economic and social problems we have? There is a Calvin and Hobbes comic where Calvin describes his genius problem.   Genius is often often fostered by discipline, constant work and a path where failure can be encountered. Do you really think I am describing Noynoy B.S. Aquino development as a man worthy of being President?  The only one convinced Noynoy is a genius is Grace Lee.
Dario Sponza was my homeroom and religion teacher in Grade 10. He was the first person who taught me the phrase    "The more I know, the more I know what I don't know.  " It made so much sense eventually that I never forgot it. I can not be as eloquent but try this:  "The more I learn, the more I learn that Noynoy is clueless. "
Putting a very sharp needle into the balloon known as Pinoy Pride since 2012.