Is it me or is there some kind of a muted national coming-to-terms in the aftermath of a six-month long impeachment trial that was "won" by the Malacañang of President Benigno Simeon "BS" Aquino III? Think of how one might suffer a temporary psychosis while engrossed in an intense video game, consumed by an adrenaline-fuelled pursuit of some nebulous digital goal coded into the absorbing scenario rendered before us in 64-bit-powered 60 frame-per-second living colour. The feeling of that last four hours that could've instead been spent having a meaningful conversation with family and friends or studying for the next day's exam that had gone up in digital smoke only dawns upon one after crashing from the adrenaline fix.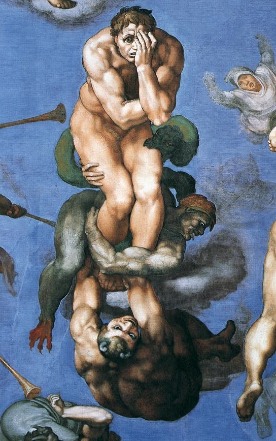 That seems to be the condition now being suffered by Philippine society which, despite assurances from one politician or another, remains scarred by a deep gash across its fabric that divides Filipinos between the "Yellow mob" who frontline President BS Aquino's civil service "cleansing" initiatives, and all the rest. The remains of the day which will persist even as the adrenaline from the six-month orgy of exercising the "political" nature of an impeachment trial subsides are starting to emerge as more and more people come to a slow realisation of what exactly had been done. Indeed, some of the former Senator-Judges seem to be in the midst of a bit of personal soul searching as speculation mounts around how such an overwhelming bloc that arose within the Senate to convict Corona came to be.
A wistful Senator Jinggoy Estrada now urges President BS "not to pursue cases against deposed Chief Justice Renato Corona" — bizarre, considering that the very premise of his bloc's guilty verdict is Senate President Juan Ponce Enrile's characterisation of Corona's understatement of his SALN with the word dolus which, in legal-speak is used to describe a deed marked by "a will or intention to do wrong". You'd think that a judge who premises his verdict on his personal perception that the defendant willfully did wrong would stand squarely behind further initiatives to apply the full force of the law on that defendant for the other possible counts not covered by his case.
Is it possible then that Senator Jinggoy Estrada is really not convinced by the substance that supposedly underwrites the very verdict he issued last week? For that matter, is it possible that the Senate too is itself a victim of the same railroading that the House of Representatives suffered, cowed by the rampage of a "furious" President BS Aquino?
"Palagay ko wag na. Nakakaawa eh," ("In my opinion, the [persecutors] should desist [from further legal action against Corona]. It is too cruel.") [Estrada] said in an ANC interview.
Perhaps not as compassionate as Estrada but maybe also applying a bit more reflection on the manner with which they voted on Corona's fate, it is likely that the other Senators would also come to understand the full implications of what they had just done in the coming weeks. Already, the Senate is launching an inquiry on the way the Bureau of Internal Revenue (BIR) and Anti-Money Laundering Council (AMLC) "share" information…
Senators on Monday grilled the Bureau of Internal Revenue (BIR) and Anti-Money Laundering Council (AMLC) regarding their memorandum of agreement (MOA) which allows them to share documents and information about persons suspected to be violating the law.

"You know what worries me here is I'm worried about the effect on our privacy laws," Senator Joker Arroyo said during Monday's Senate hearing on the MOA between the BIR and AMLC.
The chief judge in Corona's trial, for his part, adds..
"I think we have to restudy this whole thing [MOA]," [Enrile] said, adding that he had only allowed the Ombudsman to reveal information about impeached Chief Justice Renato Corona's bank transactions because his lawyers had voluntarily brought her as a witness to the impeachment court.
This plus the sudden unexpected hint of compassion on the part of one of Corona's judges comes just as a clear manifestation of the chest-beating that is likely going on within Malacañang today was provided by presidential spokesperson Abigail Valte who "laughed off former Chief Justice Renato Corona's plans for the future". Responding to lawyer Jose "Judd" Roy III's revelation earlier that Corona could go back to the academe to teach law, Valte said, "He's making me laugh on a Sunday," and that the former Chief Justice should "get a refresher course from [Bureau of Internal Revenue Commissioner Kim Henares]".
Such a lack of magnanimity following such a dubious "victory" speaks volumes about the character of the office that leads the Filipino people today.
Naisahan tayo.
Perhaps so poignant a lament coming from those who lost a well-fought battle, but so heartfelt just the same. This was after all a "political exercise" — something that the usual suspects harped about in the early days of the trial when the defense team had bared the obvious lack of any legal bases in the impeachment complaint submitted by the House of Representatives.
Is there justice in the Philippines?
I recall a former noted blogger who in his more reflective days pondered some points Yours Truly had articulated a while back (boldface added for emphasis)…
Some of his more interesting points are (as I see them)

[…]

2. Filipinos do not understand democracy, freedom, etc. in substantive but only in the most superficial and self-defeating manner; that the Filipino family is not just the bedrock of society, it is one of the root causes of the country's moribund state; it might even be asked, is Philippine society by its very nature, unjust? Also, that Filipinos seem congenitally incapable of the hard work (and by extension, unwilling to demonstrate a basic requirement of maturity, delaying self-gratification).

3. Un unhealthy contempt for intellectual effort; unwillingness to innovate; refusal to engage in critical thinking or to confuse partisan sniping for critical thought; pride becomes a substitute for achievement.
Indeed, the curtains have come down upon the six-month self-gratification spectacle. Taking stock of what really has or has not been achieved starts.
benign0 is the Webmaster of GetRealPhilippines.com.