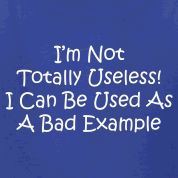 "You who are on the road
Must have a code that you can live by
And so become yourself
Because the past is just a good bye.
"Teach your children well,
Their father's hell did slowly go by,
And feed them on your dreams
The one they picked, the one you'll know by."
Crosby Stills Nash and Young. "Teach Your Children Well".
Back in May of 1998, I was the sole male in a group of six friends that went to this standalone theater in Cambie Street (Park Theater) to Watch the Robert Redford / Kristin Scott Thomas movie The Horse Whisperer. I really can tell you very little about the movie. I do remember at the end of the movie, one of the ladies asked Sheila and I why we did not cry during the movie unlike our other four companions. I was not extremely bothered by this because we were among friends. But it is an example of imposing one's subjectivity to the whole group. Four people in our group were affected enough by the movie to be moved to tears. A man and a woman in that group did not respond the same way. Who was right and who was wrong? Nobody. It's a subjective reaction partially based on emotional constitution and partially based on gender. Women are more likely to cry during a drama like Horse Whisperer than men. I hope the feminists don't come down on me for that statement.
The famous sales trainer Tom Hopkins told us that people buy emotionally and defend logically. That one sentence is so loaded in explaining the human psyche. In Filipino Culture you can even boil it down to one word "basta!" "Basta" is the retort of anyone who refuses to resort to logic in a discussion. Deep inside they know they can't compete or they won't compete using logic so they play the "basta" card. They want their way without having to explain why their way will make sense to you and for you.
It's a very selfish move actually. Emotions are subjective. By imposing my subjectivity on you without relying on logic as a bridge I am making so many selfish assumptions about you. I am assuming what has value to me will also have value to you and the same value to you as it does to me. Then when I resort to saying "Basta", what I am really saying is that your thoughts do not matter and neither do mine. This is the way it is and you do not deserve an explanation and I will not bother listening to yours. Is it possible to be in a Filipino family and not encounter the basta response?
This is exactly what is happening in the aftermath of last week's conviction of Renato Corona. For those that don't know I can honestly say the verdict is not important to me. What has implications to this country though is the process. Even though it was almost thirty years ago I can distinctly still hear the voice of Brother Brennan in my head. Brother Brennan kind of looked like the Christopher Lloyd character Judge Doom in "Who Framed Roger Rabitt?". He taught Algebra and he was telling an older student after class "I don't care about answers!". Algebra as many of you know is not subjective. It's logical. Your process must follow rules and must exercise objectivity in order to do it properly.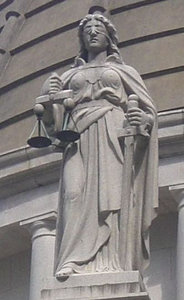 Justice is a far too important a process to be left to people's subjective values considering the consequence. That is why courts all over the world use the blindfolded woman with a scale. She measures the strengths of a case's support and opposition without looking at superfluous stuff. That is not what happened during the Impeachment Trial of the Chief Justice. Tiglao in the Inquirer lists all the other things that took priority over a trial based on facts and players following the rules of law. The author implies that B.S. Aquino may have had a very public victory but a lower profile loss.
People rooting for the outcome and not the process. With all the objectivity of a La Salle fan booing the referee on a call that goes the way of Ateneo. I have no idea why a high profile case that went on for half a year serves our country well when the process was so bereft of objectivity and logic. This obtrusive bias that the trial operated under can be traced directly to one man's self interest. That one man just happened to tell the system and the people all through out the process "basta!".
Let me remind you what I said in the last blog. People who rejoiced over the guilty verdict in their head are really getting affirmation that voting for Noynoy in May of 2010 was a good thing. That is how they interpret it. Corona is guilty and Noynoy is closer to eliminating poverty because he took care of a corrupt guy. Like Wyatt Earp gunning down Curly Bill. Never mind that Noynoy stacked the deck of cards with six Queens. Symbolism that I do not choose by accident. Any skilled player does not need to stack the deck. If the government really had the proper evidence the prosecution would have been as rumblin, stumblin fumblin as they were.
Noynoy Aquino and his actions in the context of the judicial process has all the subtlety of Ronald McDonald in a P.E.T.A. demonstration. You know exactly why he is there and what he will do. Neither of which contributes to objectivity or logic. Self interest and logic rarely go hand in hand.
Voting for Noynoy for many in 2010 was an excuse not to think. Many made the association to the end of Martial Law or some other idealized romanticized past. Leadership, Intelligence and decision making was not an issue. Noynoy's campaign never showed concrete examples of any of that.
Like anything else in life, look at a situation and look for teachable moments for your children. I am not sure what that says of the Impeachment Hearing on May 2012. You want to say that you will have your day in court and there is due process. In short you want to show the system works. Unfortunately what we saw is a guy who got elected because both his parents were known in their day imposed his own values on what was supposed to be an objective system. Imposing his self interest and his vengeful motives on what was supposed to benefit the whole country. Is that a teachable moment? The prosecution got away with the shotgun method (throw it all on the wall and see what sticks) of making their case instead of the sniper ( precise and focused strike) method. They got away with it because their goal was aligned with the president's self interest. Is that a teachable moment for your kids? Again, remember Brother Brennan. It's not the answer (the verdict) you arrived at but how did you get there (the process) ? Is that a similar path you want your children to take? Forget the truth, forget the system, forget due process , what's important is the values of the one "in charge" . BS Aquino's personal values helped influence the framework of this trial and eventually the outcome. We might as well rechristen him BaSta Aquino. Are you trying to tell me then this is good for our country in terms of progress? Noynoy is supposed to be a leader of a country and he can't even be a good example to your kids.
Putting a very sharp needle into the balloon known as Pinoy Pride since 2012.