Default custodians of the already renownedly atrophied imagination of the Filipino; that's Big Media. In the coming major film event of the year organised by the Metro Manila Development Authority (MMDA), the Metro Manila Film Festival (MMFF) 2012, these corporate behemoths have once again edged out the small players proving yet again that factories and other product mills always win over the small but potentially tasteful boutique outfits. To compete with the two edgy products of the small players, Scenema Concept's historical El Presidente and Quantum Films' suspense thriller The Strangers, three big outlets — ABS-CBN, GMA, and Regal — fielded no less than six big imagination-starved productions.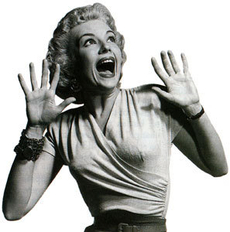 Most notable bottom-feeders in the heap are GMA Films' entry Si Agimat, si Enteng Kabisote and Me and Regal Films' Shake Rattle and Roll 14, both of which are mere regurgitations of tried and tested box office hit formulas of the past.
Si Agimat sees stars Senator Ramon "Bong" Revilla Jr and Vic Sotto reprising the same characters they played in the 2010 movie of (almost) the same title. The 2010 version, Si Agimat at si Enteng Kabisote (minus the "and Me" of the 2012 version) was a predictable critical disaster but, just as predictably, was a commercial succes opening at Number One in December of 2010 after raking in ticket sales of P31 million on its first day. The following year in 2011, Revilla and Sotto did encores in separate films — Revilla in the special effects extravaganza Panday 2 (a film widely criticised for being a blatant rip-off of the 2010 Hollywood blockbuster remake of Clash of the Titans) and Sotto in Enteng ng Ina Mo along with Ai Ai de las Alas which also features the same Enteng Kabisote character that traces its roots back to the 1980s television sitcom Okay ka Fairy ko. This year, perhaps to get more bang out of scrimped bucks, producers see Sotto and Revilla teaming up with Judy Ann Santos (presumably accounting for the "and Me" part of the current title) for that twin franchises' latest incarnation.
The Shake Rattle and Roll (SR&R) franchise is a virtual classic mainly for its sheer endurance as a well of box office easy money. It is Sequel Number 14 this year (following Number 13 last year which was also exhbited at the MMFF) and standing tall as a monument to Filipino lack of imagination. The series started back in 1984 with award-winning director Peque Gallaga directing most of the stories up until the fourth instalment which was released in 1992.
Not surprising considering the selection approach applied…
The criteria in the selection of the eight entries in the main competition, according to official auditor Alba Romeo & Co.: 50 percent commercial viability, 40 percent artistic merit, 10 percent cultural and historical value.
In short, even if your work scores perfect in the "artistic merit" and "cultural and historical value" departments, it will still be a toss-up against sure-thing hits that score even a fat zero in those aspects. That's fair enough, considering the goal of the MMFF is to make a bit of money itself. But for a festival that takes the name of and is hosted by what is supposed to be the cultural capital of the nation, a selection criteria framework rigged to allow films like SR&R and Si Agimat to get counted into the showcase can only be flawed.
Such is the state of Philippine cinema that last year, following the conclusion of the 2012 MMFF, my colleague was moved to write…
How do these filmmakers sleep at night knowing that they are not really creating a work of art but just copies of some other people's work? They are not even making people think; they are not even stirring emotions or provoking people into doing something with their lives; they are not even inspiring young people to aspire for greatness. What they are producing is just stuff you can discard after one use. In short, most Philippine films are a total waste of the people's time and money.
Then again, perhaps there is not much in their audience that film makers can work with. Whereas many excellent films in other countries draw from the deep wells of their host societies' multi-layered national psyches, it is quite likely that Filipinos' collective faculty for insight simply lacks the depth to support a film industry that caters to substance.
Indeed, it has become quite common knowledge that truly insightful and artistic Filipinos are left no choice but to seek validation overseas. This has already seen evidence in the Philippines' music industry where edgy artists are also edged out by entrenched — often politically-backed — mainstream artists. The latter are even lobbying hard to curtail the entry of foreign artists wanting to perform in the country in order to protect the local industry.
The same is happening in the film industry. The MMFF had, in fact, excluded what is reportedly a very promising local film this year, as Business Mirror's Ricky Gallardo observes…
This early, the legion of disappointed Noranians are up in arms in criticizing the selection committee of the MMFF for leaving Brillante Mendoza's Thy Womb out in the cold. The film, shot almost entirely in Tawi-Tawi, stars superstar Nora Aunor and Bembol Roco.

We reckon that what the Noranians feel is very valid. The film is reportedly being eyed by a major international film festival for inclusion in its main competition lineup. It will be a big slap on the face of the organizers of the Metro Manila filmfest if the movie gets to represent the country in Europe this August, and a bigger slap if Thy Womb wins international recognition and acclaim.
Gallardo further laments…
Come to think of it, there's nothing new with how the MMDA selected its official entries for this year's filmfest—always be nice and accommodating to whoever is mighty and powerful, whoever controls the theatrical distributions, whoever has all the resources to throw away and spend, let's give it to them. Never mind those who desperately want to uplift the rotten state of filmmaking in the country by coming up with the most creative concepts, and those who sincerely want to feed fresh entertainment ideas to the movie going public.

Every year, it's the same players, the same forces, the same strategies, the same monopolies. Indeed, people have long been sick and tired with these pathetic patterns.
And to think, as I've cited before, Media holds the key to the Filipino's prospects for much-needed intellectual and cultural uplift. But like every opportunity that presents itself to this wretched society, politics, its politicians, and their patronage get in the way.
benign0 is the Webmaster of GetRealPhilippines.com.