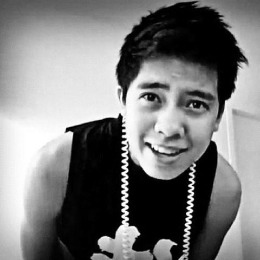 So the Philippines is the "social media capital" of the world, is it? What exactly does this mean? Apparently "capturing" the title — a title supposedly "awarded" the country by "pundits" — is seen to be some sort of achievement. Celebrating this "achievement" is the occasion of "a gathering of Twitterati, bloggers and other internet users in Makati City and elsewhere in the country" today, the 30th June 2012, a day dubbed "social media day".
The title of "social media capital" of the world is owed to the sheer number of Filipinos who are regular users of social media…
Over 27 million Filipinos regularly log in to Facebook while a couple of million have made Twitter a popular go-to site for trends, news and information. Since 2008, Filipino netizens have led the world in video and photo uploads. The growing numbers have made pundits name the Philippines the world's social media capital since 2010.
Numbers apparently matter in a country whose main asset is, by default, its enormous population — a population that can field a multi-million-strong army of foreign workers and domestic consumers — the earlier to make the money, the latter to spend it. In the middle of this massive movement of cash are the folk who are laughing all the way to the bank — retailers and their marketers.
SUPPORT INDEPENDENT SOCIAL COMMENTARY!
Subscribe to our Substack community GRP Insider to receive by email our in-depth free weekly newsletter. Opt into a paid subscription and you'll get premium insider briefs and insights from us daily.
Subscribe to our Substack newsletter, GRP Insider!
Learn more
Social media consultant Janette Toral certainly recognises this simple equation when she makes a call to business to embrace the technology if they want to get a bigger slice of the money train…
It is important for retailers to embrace social media as the younger generation is fast becoming the most pervasive consumers of the Internet, spending a lot of time in social networks.

That means it will take more effort to capture their attention.

Forming movements or communities. Being exposed to online communities offering anti-aging products and anti-acne treatments and running communities and fitness boot camp participants, I have seen the importance of brands and establishments arriving at a point where the consumer defines what they are to them.
Indeed. Consider the much-anticipated annual social media "awarding" event, the Globe Tatt Awards 2012. The awarding had recently concluded and its winners who are as I found out last year, "decided by public voting and a panel of judges christened The Tatt Council" had been announced.
I don't really know any of the characters who won in the various categories of this event, but I noted an interesting Twitter exchange I came across this morning when social media activist Noemi Dado (@momblogger) tweeted a response to a rather cluey observation made by one of her followers…
curious. not aware of him kasi RT @idagurl: What thought did Kimpoy Feliciano move to win the Thought Mover Award??? ‪#TattAwards‬ ‪#jejetrolls
Kimpoy Feliciano is this year's winner in the "Thought Mover" category of the Globe Tatt Awards. But who is he? On the "About" section of his Facebook fan page can be found the following text:
19. Filipino. Catholic. Pro-life. Philippines. New Zealand. Dancer. Performer. Sagittarius. December 18. 5'11. Scarfie.
Googling the name "Kimpoy Feliciano" yields an assortment of YouTube videos and Tumblr posts; but one would be hard-pressed to find any sort of substantial and meaningful content from which one could gain a better understanding of what he is all about — what his substance is. The closest thing I could find is this WikiAnswer to the question "Who is Kimpoy Feliciano?"…
Kim Paolo "Kimpoy" Vivas Feliciano is a popular guy from Malolos,Bulacan who migrated in Dunedin,New Zealand. He is known as the guy who has the GUY-NEXT-DOOR charm.He started being popular in Tumblr,then Facebook,then Twitter then in every girls' heart.

He is the guy who is just a normal guy in New Zealand but a very important PINOY. He is the guy who respects woman a lot (WELL,IT'S HIS TUMBLR TITLE).He explained why "I TREAT WOMEN WITH THE RESPECT THEY DESERVE BECAUSE IT'S HOW I WANT MY MOM AND MY SISTER TO BE TREATED"

KIMPOY IS A LUCKY GUY WHO STARTED FROM MAKING HIS OWN VIDEOS ANG EXPRESSING HIS OWN FEELINGS AND HE ENDED UP BEING POPULAR.HE IS EXISTING IN THIS WORLD ABOUT 18 YEARS NOW.HE WAS BORN IN DECEMBER 18 1992.HE STUDIES AT UNIVERSITY OF OTAGO DUNEDIN,NEW ZEALAND.AS OF NOW.I CAN ONLY GIVE YOU THIS MUCH INFO.BTW,I'M HIS FRIEND SO JUST ASK QUESTION 🙂
Right.
If the winners of such a celebrated event as the Globe Tatt Awards reflect the character of the Philippine social media scene, then there is definitely something to be said about what it means to be the "social media capital" of the world. Indeed, I find that an impoverished country like the Philippines bragging about such a claim comes across to me the same way a D-average student boasting about the way she spends most of her time hanging out on Facebook does. Medyo sablay.
The word that really matters whether the setting be the 21st Century social media age or the Mad Men age of the mid-20th Century hasn't changed: results. And thus the million-dollar question remains:
Where are the results?
benign0 is the Webmaster of GetRealPhilippines.com.