The Fortune article "MBAs gone wild: Have B-schoolers gone too far?", highlighted how a cultural flaw that afflicts Wall Street and many high-powered business cliques and corporate communities has come to infect business schools…
"The problem of the 'male adolescent culture' at business schools is widespread," says one prominent business school professor who preferred not to be quoted directly on the issue. "And how that 'excludes' groups — females, married students, and even some foreign students who don't fit in — is also an issue. This is simply the Wall Street culture, which really hasn't changed much since the bad old days, imported to business school."
Business schools, in essence, have come to mimic an environment that rewards the sort of cheerleading powow culture of the elite set of so-called up-and-coming "rising stars" that many corporate organisations put up as the archetypical "achievers" that their employees are encouraged to emulate. This is not surprising in an age where every ambitious corporate denizen is expected to have her "pitch" constantly handy and ready to be delivered in a Power Point slide pack or, get this, an "elevator speech" (in case, as the thinking goes, the CEO happens to step into the lift you happen to be riding and asks you "what's up?"). And because just about every piece of communication of corporate consequence has to be a "pitch" one needs to take on a salesman's persona to be noticed by people of consequence.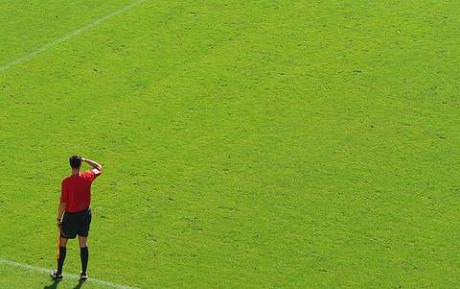 But because the average business school student is in his or her early 20's and has got lots to prove, this fashionable pressure to embody a "pitch" tends to manifest itself in boorish behaviour when taken outside of its intended context…
In 2008, for example, some MBA students at Northwestern University's Kellogg School of Management reportedly were so drunk at an event at the Field Museum in Chicago that the bar was shut down early. According to an email written by a student officer, some students attempted to smuggle into the museum "a substantial amount of alcohol" in large trash bins filled with bottles, cans, and flasks.

Some MBA candidates arrived at Kellogg's open bar event already over-served and began to vomit on themselves. Some students spat at people and threw things at the museum's $8.3 million Tyrannosaurus Rex. "It is pretty embarrassing that the Field Museum will refuse to host future Kellogg events unless they can treat it like a high school prom, with breathalyzers, high security, and chaperones," wrote Andrea Hanson, then a vice president of the Kellogg Student Association.
In her book Quiet. The Power of Introverts in a World That Can't Stop Talking, Susan Cain relates the experience of Don, a student at the prestigious Harvard Business School (HBS) who struggles to keep up with the demands of a culture that encourages constant "participation" in group activities under the premise that it is the team players who are likely to succeed in the corporate world. Both in and out of classroom hours, students are expected to mingle and "collaborate". Even leisure times are spent internalising this ethic…
"Socializing here is an extreme sport," one of Don's friends tells me. "People go out all the time. If you don't go out one night, the next day people will ask, 'Where were you?' I go out at night like it's my job." Don has noticed that people who organize social events — happy hours, dinners, drinking fests — are at the top of the social hierarchy. "The professors tell us that our classmates are the people who will go to our weddings," says Don. "If you leave HBS without having built an extensive social network, it's like you failed the HBS experience."
But is an extensive social network really the key ingredient that fuels the sort of corporate success that keeps pumped-up MBA grads abuzz? Perhaps so in a large organisation where the proverbial large number of fish compete for attention and eminence in the proverbial big pond. Within the setting of a large mature corporation, much of the innovation and thinking by the real mavens and visionaries had already been institutionalised into the organisation's fabric. Employees need only perform within a framework already laid out for them. The value of one's "pitch" touted by management as an ambitious employee's biggest personal asset is really just illusory.
For people who aspire (or are inadvertently destined) to create something truly groundbreaking and unprecedented, there is no such framework. They make their pitch alone — to themselves. Again, Cain in Quiet provides an excellent example in Apple co-founder Steve Wozniak..
Wozniak did most of the work inside his cubicle at Hewlett-Packard [where he was employed before he co-founded Apple with Steve Jobs]. He'd arrive around 6:30 a.m. and, alone in the early morning, read engineering magazines, study chip manuals, and prepare designs in his head. After work, he'd go home, make a quick spaghetti or TV dinner, then drive back to the office and work late into the night. He describes this period of quiet midnights and solitary sunrises as "the biggest high ever." His efforts paid off on the night of June 29, 1975, at around 10:00 p.m., when Woz finished building a prototype of his machine. He hit a few keys on the keyboard — and letters appeared on the screen in front of him. It was the sort of breakthrough moment that most of us can only dream of. And he was alone when it happened.
Perhaps it is when herd behaviour dominates — when people simply follow or ride the popular flow, often prodded by the loud cheerleaders among us — that quiet reflection that could lead to truly innovative thought that results in groundbreaking change fails to take hold. People say education is key. Quite disturbing then that rather than aspire to mold young people into disciplined mindful leaders, we see business schools instead encouraging their students to emulate the bad habits and bad behaviour of a generation of managers that led us to financial collapse.
benign0 is the Webmaster of GetRealPhilippines.com.