The Philippines indeed is a glitzy world of dynastic politics. The following signatories to the impeachment complaint of former Philippine Supreme Court Chief Justice Renato Corona (of a total 188 signatories) are direct relatives of three Senator-Judges during the trial — Senators Edgardo Angara, Jinggoy Estrada, and Juan Ponce Enrile — who voted to issue a "Convict" verdict against Corona.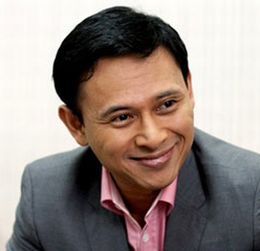 154. Juan Edgardo Angara (Aurora) (Son of Senator-Judge Edgardo J Angara who voted "Convict") is both a signatory of the impeachment complaint against Corona and one of the spokespersons of the prosecution team in the trial. He is serving his third term as representative of the lone district of Aurora. During the impeachment trial, his father, Senator Angara, refused to be inhibited as Senator-Judge in the trial despite the younger Edgardo holding a key position within the prosecution panel.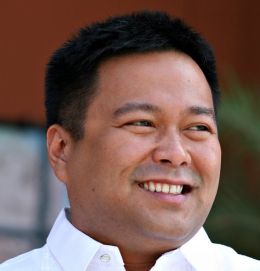 176. Joseph Victor Ejercito (San Juan) (Brother of Senator-Judge Jinggoy Estrada who voted "Convict") – JV Ejercito succeeded his brother Jinggoy as mayor of San Juan City in 2001 and held that office until he was elected to the House of Representatives in 2010. Ejercito had expressed plans to run for a Senate seat in 2013. During the impeachment trial, Ejercito had contradicted the sworn testimony of Navotas Rep. Tobias Tiangco that the House leadership did not force any member of the Lower House to sign the impeachment complaint against Corona.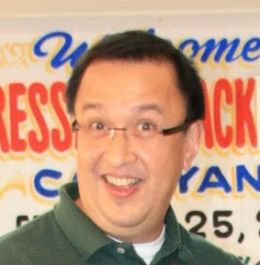 180. Jack Enrile (Cagayan) (Son of Senator-Judge and Senate President Juan Ponce Enrile who voted "Convict") – Legendary "spoiled brat" who was "once suspected of having his bodyguards shoot down a guy who stared at him in a nightclub." (Domini M. Torrevillas, "Demythologizing Jack Enrile" Philippine Star) and allegedly linked to a "number of 'incidents', ranging from the supposed suicide of his sister's boyfriend, to the shooting of perceived enemies and critics" (Rina Jimenez-David "The mythology around Jack Enrile" Inquirer.net).
The prosecution team hailed Corona's conviction as a "major victory" of the Filipino people and one which will provide "a big boost to President Aquino's campaign to cleanse the bureaucracy of graft and corruption".
benign0 is the Webmaster of GetRealPhilippines.com.