Do you ever get the feeling that sellers of computer anti-virus software are themselves engaged in the development of the very same viruses that wreak havoc over the world of information systems? Who's to know anyway? It sounds like the perfect business model: concoct a poison and its antidote in your lab, release the poison into the water supply, then sell the antidotes by the millions in 200-dollar shrink-wrapped boxes.
That's not such a farfetched scenario and one not confined to the jeans-and-sneakers crowd of Silicon Valley. Filipinos have a low-tech version of that business strategy — in the way many Filipino bandits do inside-jobs on malls and banks. Indeed, the Philippine Army itself is one such monster — engaging in its own nefarious brand of protection racketeering.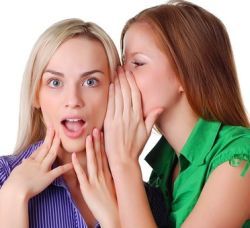 The government of Philippine President Benigno "Noynoy" Aquino III does it as well. It is engaged in an unprecedented poisoning of people's minds and enemies' reputations while, at the same time, pitching itself as the heroic kniqht galloping in to slay those uniquely-Pinoy dragons of corruption and mediocre governance. Unfortunately, as we know now, there is one virus of its own making that it failed to sell an antidote for — a certain hacienda called "Luisita".
Even more pervasive is that other far wealthier "anti-virus" software maker in our midst — the Roman Catholic Church. Over the millenia, celibate Catholic clerics have all but succeeded at turning women into the "unclean" objects and ultimate source of all of what makes men "fall". They demonised all things sexual and made "affection" a dirty malicious word. And while they were at it, they've built a vast fortune and empire selling the antidotes to all those "evils" that it had convinced its flock will sentence them to eternal damnation if left unchecked.
But who created "evil"?
That is the right question to ask today — specially in light of the circus surrounding the Saint Theresa's College (STC) Cebu bikini girl scandal where goony lawyers are locked in laughable battle to determine who is really the source of the "evil" in the hearts of innocent girls in bikinis.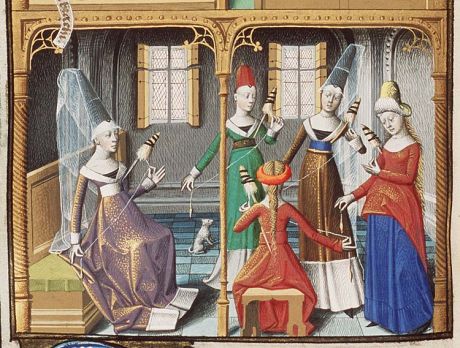 Who or what institution is really responsible for infesting society with the concept of "evil" in a sexual context? In lawyerspeak, the prime suspect is the usually the one with the strongest motive for perpetrating a crime.
benign0 is the Webmaster of GetRealPhilippines.com.