The whole issue around the way society regards homosexuals seems to come down to a fundamental confusion between the way we personally feel about homosexuality (and certain sexual preferences that define the very term) and how we should be regarding a person who happens to be a homosexual.
Personally, the idea of engaging in a male homosexual act is deeply revolting to me in much the same way as I am repulsed by the idea of having sex with my mother or sister. That's my psyche and physiology talking — the complex interplay of the way my brain is wired, my internal body chemistry, and the attitudes I was raised with makes me heterosexual in orientation and non-incestuous by nature. Thus, I cannot help how I feel about male homosexual acts in much the same way that homosexuals cannot help how they feel about homosexual acts.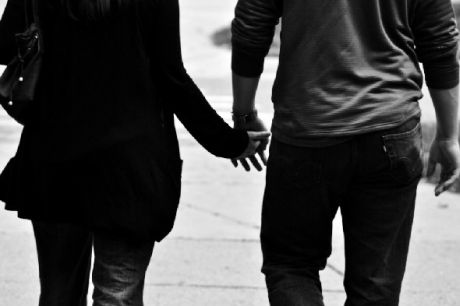 According to the latest science, this "orientation" traces its roots to our genetic makeup and is presumably heritable to some extent. The dominance of heterosexual orientation is likely an outcome of evolution that ensures that we propagate the species by mating with the opposite gender of our species and that we ensure robust genetic diversity by not mating with close relatives.
The way we personally feel about homosexuality need not necessarily extend to the way we should regard homosexuals. Homosexuality is a condition. A homosexual is a person. A condition and a person are two different concepts and shouldn't be muddled together into a blanket judgment imposed on other people. The way we personally feel about a condition does not necessarily make justifiable feeling the same way about a person to whom said condition is inherent.
Last I heard, too, a person's sexuality is a private matter so long as the way said sexuality is consummated does not impinge on another individual's personal rights. Some homosexuals may define themselves by their homosexuality in a way they personally see fit or in the way stereotypical standards prescribe, say by being "effeminate", having a taste for the colour fuschia, or being a fan of ABBA songs (or any combination of these among other things).
This is not too different with the way some heterosexual men are hung up on being "macho" and some heterosexual women are hung-up on being "lady-like"; or the way some guys label themselves a "boob guy" and some women see themselves as being suckers for "sensitive new-age guys". But then a lot of people don't wear their sexuality on their sleeves and often it is prudent to assume that people prefer that their sexuality not be made a topic in a cocktail party.
In short, I can't pretend to be a big fan of male homosexuality for the simple reason that I'd rather not harbour an overly graphic picture in my mind of what male homosexuals do with their partners between the sheets. But I respect homosexuals as people and being such — i.e., people — I believe they are entitled to all the rights that people in a modern society enjoy. Some of them also make very good friends. That does not mean, however, that the reality of our biological or physiological nature should be sacrificed on the altar of political correctness. To do so misses the whole point of what it means to respect — and embrace — one another's unique characters and preferences. Respecting individuals is not the same as pretending that differences between genders and character variations across the range of sexual orientation and preferences do not exist.
benign0 is the Webmaster of GetRealPhilippines.com.