Wasn't Saint Peter crucified head down because (as tradition tells us) he did not feel worthy to die like his Lord Jesus Christ? Apparently some don't subscribe to that belief. Keeping to a renowned tradition of subjecting themselves to extreme self-flagellation, Filipino penitents have themselves crucified — for real — in Mining, Pampanga, Philippines. The whole thing was captured by photographer Benny Aldaba.
See the complete album of photos on Facebook here.
* * *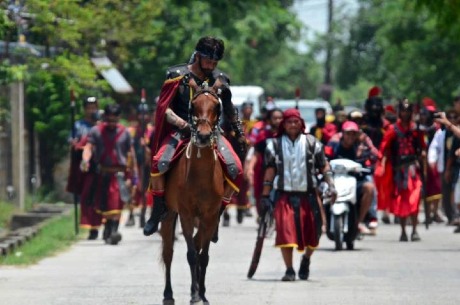 Centurion and cohorts looking for the accused–with a motorized detachment (above).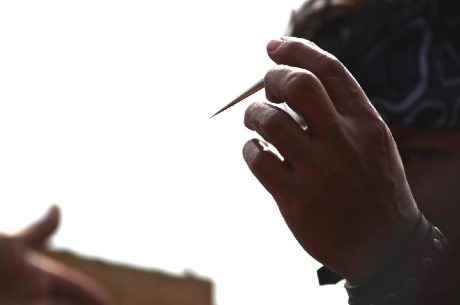 A really long nail (above).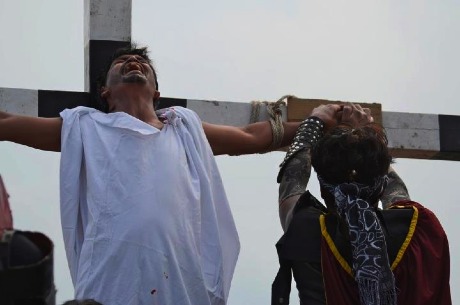 The agony of a two-inch nail driven through your palm (above).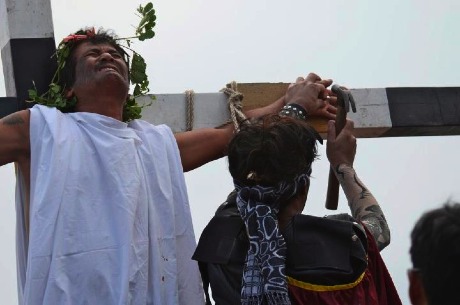 Hammering the nail in (above).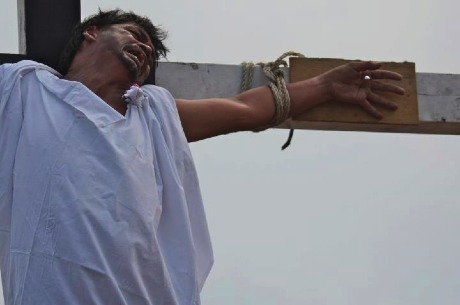 Nailed (above).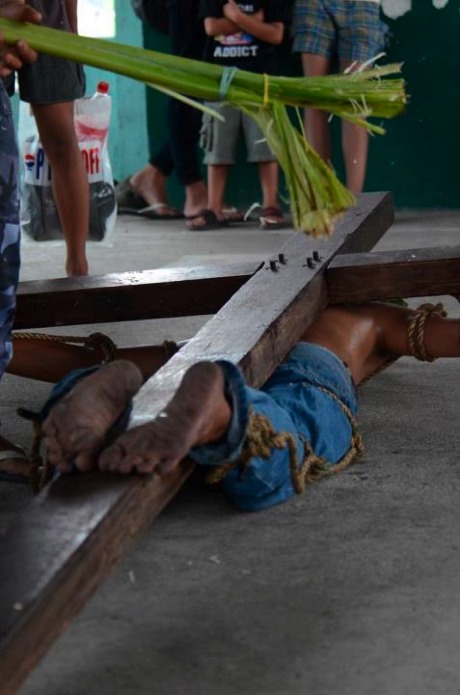 Penitent whipped with palm stalks (above).
* * *
[Photos published here with permission from photographer Benny Aldaba. For more info or to get in touch with Benny, refer to his Facebook profile at Facebook.com/BennyA.]
benign0 is the Webmaster of GetRealPhilippines.com.