Filipinos are generally good at English. At least that's the impression foreigners get when they encounter us. It is also one of the primary reasons why foreign employers like hiring Filipinos. It is well-established that English has made its way into the world as a sort of lingua franca, and we wield it as an advantage…for now.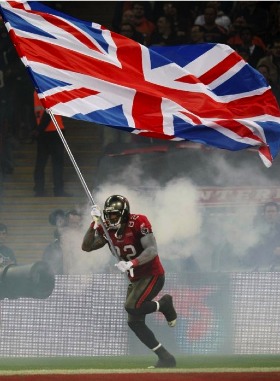 I bet many Filipinos were ecstatic when a recent survey came out where the Philippines topped a list of countries in terms of business English proficiency. The proponent of this study is an American company called GlobalEnglish. To read the official statement about the results of their study, click here.
While I can agree with the sentiment that our general skill with English is still recognizable, by no means do I think it is a reason for us to throw out the party hats and once again scream Pinoy pride all over the place. It is not an excuse for us to rest on our laurels and quit on improving ourselves. If we stop and allow to be static this advantage of ours, relative to most of our neighbors, then we stand to lose, in my opinion, one of the few saving graces that Filipino workers have left. Yes, cheaper and hard-working is no longer the game. If our English skills slide to mediocre and worse, we can forget about even being looked at by employers.
GlobalEnglish noted that a country's business English capability is an indicator of its economic growth and business success. What I think they failed to note was that it is but a minor indicator. Also, keep in mind that the study was done by an American company; naturally they will push the assumption that English is the only language for business communication. While English is a major language, it is by no means the only one.
However, I am not writing this just to cast doubt on the study. I also want to expound on the idea on how reports like this should be taken as an impetus for us to stay sharp. No doubt about it that a big portion of their sample population in the Philippines came from either the business process outsourcing (BPO) or call center sector. There's nothing wrong with that; it just doesn't tell the whole story.
In Filipino society there still exists a stigma associated with people who are fluent in English. They are regarded as intellectual snobs. They are regarded as traitors for not preferring to speak in the "native tongue". They are regarded as latte-sipping coño hippies who accumulate their wealth by plundering it from the masa.
The world is what it is. When was the last time you saw a job wanted ad without the "English proficiency required" line? English is a major language of international business. English is a major language of the arts and sciences. It is an official language of the United Nations. We can't deny the fact that for us to become globally competitive, maintaining and developing our English skills is the way to go. Yet, we should be aiming not only for excellence; we must strive for equity. We need to enable many more of our kababayans to possess a confidence in English.
If Filipinos want to maintain, much less develop, the status of having an above average command of English, then there are a few mindsets prevalent in our society that we have to shake off:
Being proficient in English does not mean that your skill in native tongue has to suffer
Rabid Filipino-first advocates will always put up the argument that Filipinos' proficiency with their native tongues will regress if we decide to focus on English proficiency. That is simply not true. As I mentioned in one of my previous articles, being bilingual or multilingual entails having to stretch your brain capacity a little bit. That's a good thing; pay the price when you're young, reap the benefits of more doors of opportunity opened later.
Do not focus on the accent, but on the content
An approach included in learning English in call centers and BPO's is accent reduction/neutralization (AR/AN). While technically this isn't really a bad idea, I'm more concerned that Filipinos may stop at developing the accent and forget developing their skills, know-how, and personal knowledge related with it. Where are the programs encouraging people to read more? After Efren Peñaflorida, who else followed suit in attempting what he did? Exactly my thoughts.
An additional idea under this point: Not everyone else in the world who speaks English in business speaks perfect American English. Many of them tend to think in their native tongue and translate to English. I know this because I've worked with three (3) other nationalities apart from Americans. Other nationalities couldn't care less about how good your accent is; what is important to them is that they understand what you're trying to say. And that is the key point to becoming an effective communicator.
There is no conflict, nor separation, of "class" when it comes to speaking English well
The proficiency of English need not be monopolized by rich, powerful, and privileged people. As I said, we must also aim to make as many of our kababayans proficient in English as well. Yet knowledge is power; and the privileged live by this maxim all too well. They remind me of the friars during the Spanish era. They decreed that the indios must remain illiterate; otherwise, they will use their knowledge to rise up against them and seize their power. It will not hurt to be resourceful in finding other legitimate methods to learn English. It will not hurt one bit to help your fellow Filipinos achieve proficiency in English. In fact, haven't the key decision makers thought a bigger, more articulate talent pool is better for everyone?
Proficiency in English will not sacrifice your cultural identity and prospects for development
To find examples of developed countries whose people speak English well enough but with a distinct non-American accent, but whose development outstrips ours, one need only look to our neighbors Singapore and Malaysia. Yes, Singapore and Malaysia were at one time British colonies. Yet they fiercely maintained their native tongues and cultural identities while simultaneously advocating English as a medium of instruction and as a language of business.
Of particular interest is Malaysia. Although Malaysians speak decent English, their native tongue Malay has been highly resistant to foreign influence. Contrast that with our situation; our English skill as a people is plateauing, yet we are allowing our native languages to evolve by allowing more foreign words substitute for native words that are perceived to be long and inconvenient.
English skills will provide confidence. Confidence in themselves is something that many Filipinos oh so desperately need to have right now, given their current circumstances. Filipinos must not be afraid to make mistakes; their desire to improve must be stronger than their desire to maintain their face. After all, many other nations, in their path to greatness, have fallen much lower, and for other bigger reasons, before they were able to get up again.
As an additional reference, let me play grammar nitpicker for a bit and provide here a link to a forum with the most common Filipinisms.
А вы, друзья, как ни садитесь, все в музыканты не годитесь. – But you, my friends, however you sit, not all as musicians fit.