In the President's speech last February 16 at La Consolacion college, he raised the following point (translated from the original text): "The question that this impeachment trial seeks to answer is simple: can we still trust Chief Justice Corona?" Until the Chief Justice (CJ) and his defense team present their side, we must refrain from answering this. Otherwise, we risk deciding under an ill-informed, biased set of data.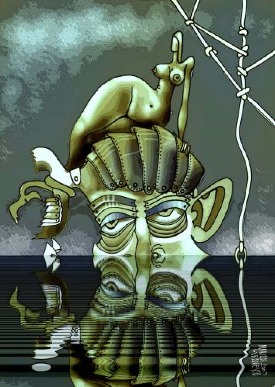 We can also ask the same question of President Aquino (PNoy), since we demand accountability of all our public officials. Can we still trust PNoy? We have pretty much gotten a good idea of how he performs, and from this we can project how he will perform for the rest of it.
Before we start, we must define trust in what exactly, so let us delimit the scope of the question even further. Can we still trust Pnoy to do the job the people elected him for?
The most logical way to jump into this argument is to start by defining how many "trust credits" PNoy has earned or lost throughout his term. Let's start by remembering where he had to make big decisions and how he handled them. Remember how he handled the Mendoza hostage massacre, his erring staff members such as Puno, Mislang, and Llamas. It's not easy to forget that through his staff member de Lima, he blatantly defied a Supreme Court TRO just to get to President Arroyo. Remember Sendong and the recent earthquake. Last, but not least, let us not forget his tirades against the current target of his "anti-corruption" drive, the CJ.
Am I a nitpicker? Maybe, but the way to gain trust with somebody is to show that you can be consistently counted on to do the right thing. Ask the families of the dead tourists if they trust him. As for me the Filipino, how can I trust someone who selectively punishes wrongdoing? How can I trust someone who delayed a response to calamity victims? How can I trust someone who does not believe in the concept of "three co-equal branches of government"? How can I trust someone who tramples on constitutional rights? How can I trust someone who ignores the law because it's inconvenient?
It is tempting to jump to conclusions that all I intend to do here is point out his past mistakes. Keep in mind that while I was writing this I was scratching my head and exhausting every possible resource to find something good Pnoy had done. Only one thing comes to mind: his option not to use the siren (wangwang). At least I can trust him not to contribute to noise pollution, and traffic.
Maybe in a way, PNoy has inspired us to demand more accountability from our government. But is it because we trust him to lead by example, or is it the exact opposite?
There are two recent events that highlight chances which PNoy could have used to gain his audience's trust and make them reaffirm with conviction that "He is OUR President". Instead, he used these speaking engagements to vent his anger at his enemies. I am talking about his speeches at La Consolacion college, and at the recent anniversary of the Development Bank of the Philippines (DBP).
In the former, he used the time to convince young students that the CJ was guilty of the charged crimes, even if the trial wasn't finished yet. What he should have done, I think, was to inspire the students to reach for their dreams, and promise that he will help them attain those. In DBP, he berated officials associated with the previous administration. His tag line: "don't test me".
It seems that in answering the question of trustworthiness, we come up with more questions instead. I now need to ask certain ones pertaining to the future. Can I trust the President to lift the economy up from its current state from hereon? Can I trust the President to respect the verdict once the impeachment is finished? Can I trust that the President is not becoming the sort of evil dictator that the enemy of his parents was? Can I trust the President to stop the guilt by association way of thinking?
In short, can I trust the President to make the right decisions for the greatest good?
Most importantly, can I trust that the President does not have any vested interests that could make him lose his objectivity?
You be the judge.
А вы, друзья, как ни садитесь, все в музыканты не годитесь. – But you, my friends, however you sit, not all as musicians fit.